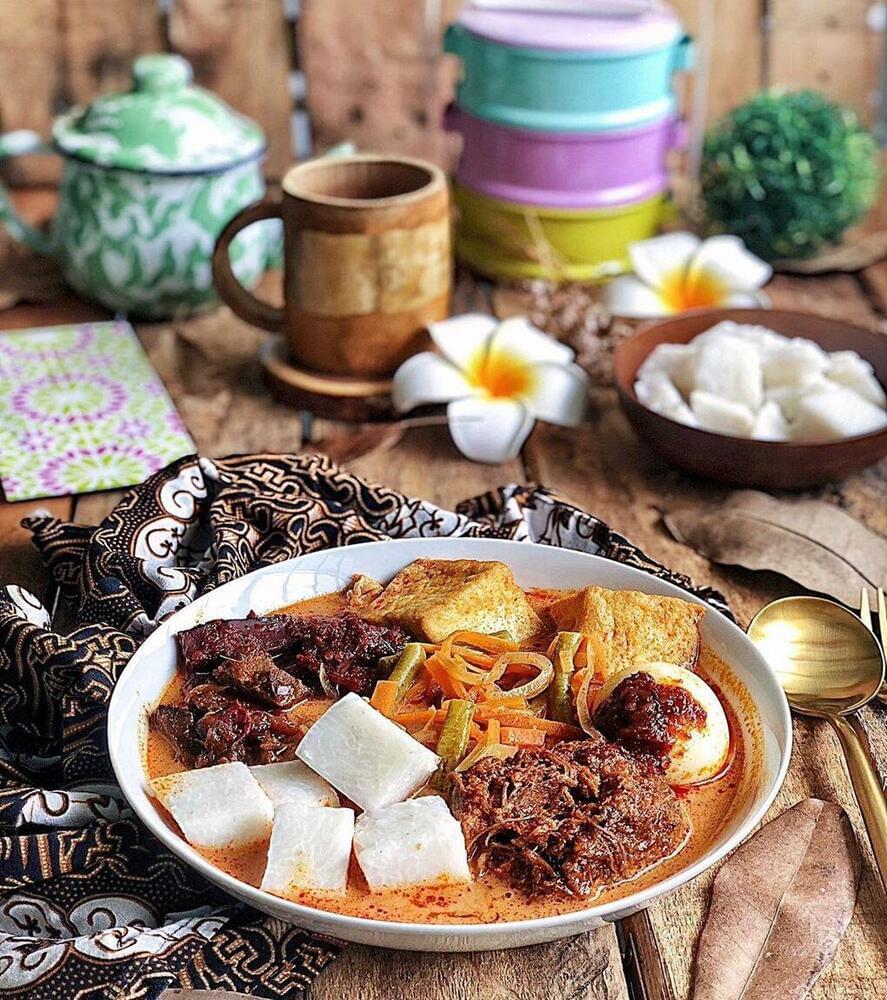 Lontong Sayur with Beef Rendang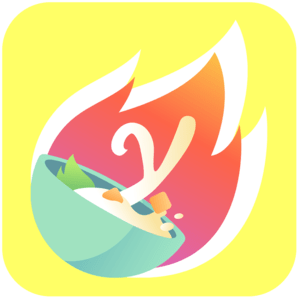 From

YoRipe

by @miss_polkadot
Ingredients
| | |
| --- | --- |
| Kampong Chicken | 1⁄4 |
| Coconut Milk | 100 ml |
| Water | 300 ml |
| Firm Beancurd | 1 block |
| Egg | 1 1⁄4 |
| Bay Leaves | 1 1⁄4 pieces |
| Lemon Grass | 1⁄2 stalk |
| Galangal | 3⁄4 slice |
| Carrot | 3⁄4 piece |
| Chayote | 1⁄4 |
| Long Beans | 2 stalks |
| Salt | 1 tsp |
| Chicken Stock | 1⁄4 block |
| Sugar | 1 tsp |
| Shrimp Cracker | 1 pack |
| Crispy Fried Shallots | 1 pinch |
| Pre Made Lontong | 1 pack |
| Shallots | 2 1⁄2 stalks |
| Garlic | 1 1⁄4 cloves |
| Red Chili | 1 1⁄2 pieces |
| Ginger | 1⁄2 knob |
| Turmeric Powder | 2813 1⁄2 cups |
| Dried Shrimps | 2813 1⁄2 cups |
How to cook
Start cooking
Fried cut beancurd and set aside.
Heat up a large cooking pot with few tablespoons oil, sautéed blended spices with slices galangal, bayleaves and lemongrass in medium low heat.
Stir until rempah is fragrant and getting dry.
Pour in coconut milk and water, after boils, add in chicken pieces, lower heat and simmer for 45 minutes or until chicken is cooked.
Add in carrots,chayote & long beans, simmer again for awhile until softened. Add salt,sugar & seasoning to taste.
Add in fried beancurd into gravy and off the heat.
Assemble and serve
To serve, prepare a bowl with cut lontong or rice cake, scoop some vegetables and beancurd into bowl with some gravy.
Add in hard boiled eggs, topped with fried shallots and serve with crackers and sambal.
Tried this recipe? Rate it!