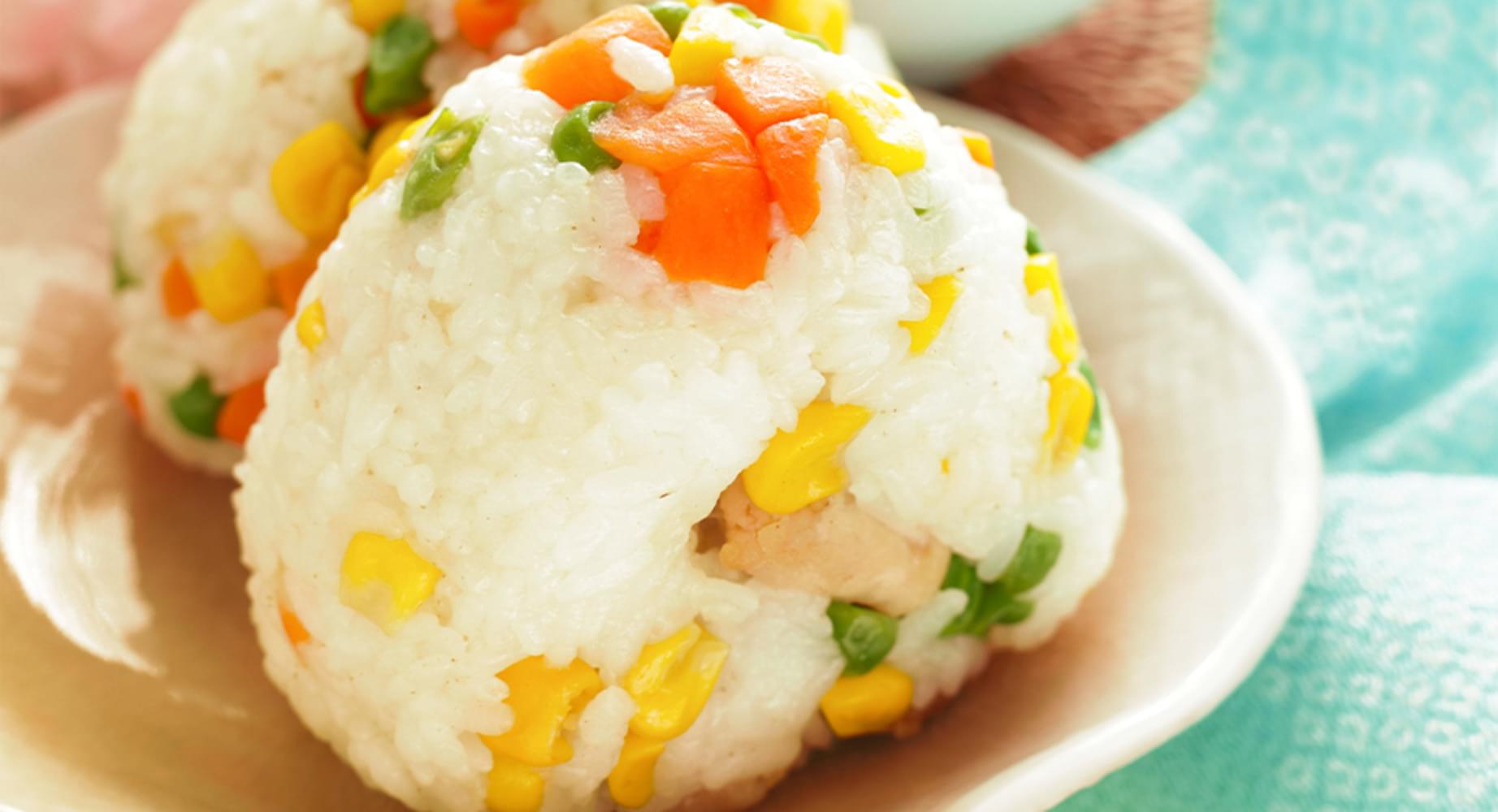 Minced Chicken Rice Balls
Ingredients
Sushi Rice

1 cup

Minced Chicken

1⁄2 cup

Frozen Garden Peas

2 tbsp

Sweet Corn

2 tbsp

Baby Carrots

finely chopped

2 tbsp

Vegetable Oil

1 tsp

Olive Oil

1 tsp

Teriyaki Sauce

2 tbsp
How to cook
Cook rice
To save time, prepare and cook the rice first since it typically takes about 30-45 minutes until it's ready.
Cook chicken & vegetables
In a frying pan, saute carrots with olive oil. Add peas, and corn after 5 minutes. Set aside.
Stir-fry minced chicken in vegetable oil until browned. Set aside.
Assemble & serve
Mix all cooked ingredients together with rice. Shape mixture into balls.
Drizzle teriyaki sauce over the rice balls.