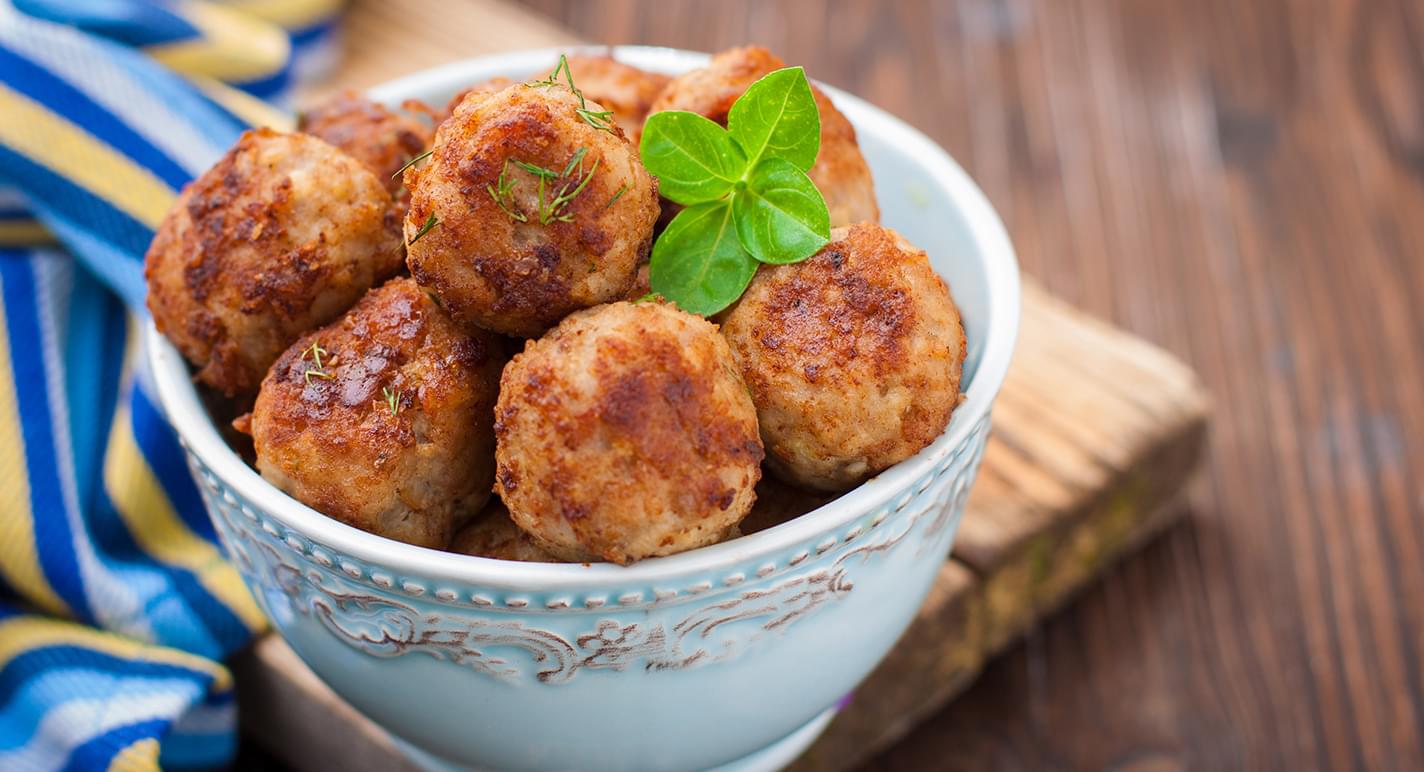 Mini Meatballs
Ingredients
Olive Oil

2 tsp

medium Onion, finely chopped

1

Garlic clove, peeled & crushed

1

Lean Minced Beef

200 g

Fresh White Breadcrumbs (2 medium slices of bread)

45 g

chopped Parsley

1 tbsp

Parmesan Cheese, freshly grated

15 g

Tomato Puree

1 tsp

small Apple

peeled & grated

1⁄2

stock cubes

crumbled

1⁄4

Egg, beaten

1

Vegetable Oil for frying
How to cook
Step 1
Heat the oil in a saucepan and sauté the onion for 3 minutes, stirring until softened. Add the garlic and sauté for 30 seconds. Set aside to cool.
Step 2
Mix together the beef, breadcrumbs, parsley, Parmesan, tomato purée, apple and stock cube.
Step 3
Stir in the sautéed onion and garlic, and add the beaten egg to bind.
Step 4
Form the mixture into 25 mini meatballs.
Step 5
Heat the vegetable oil in a frying pan and sauté, until browned and cooked inside. Drain on kitchen paper.
Step 6
Alternatively preheat an oven to 180C / 160C Fan and cook the meatballs for about 15 minutes turning halfway through until cooked through.