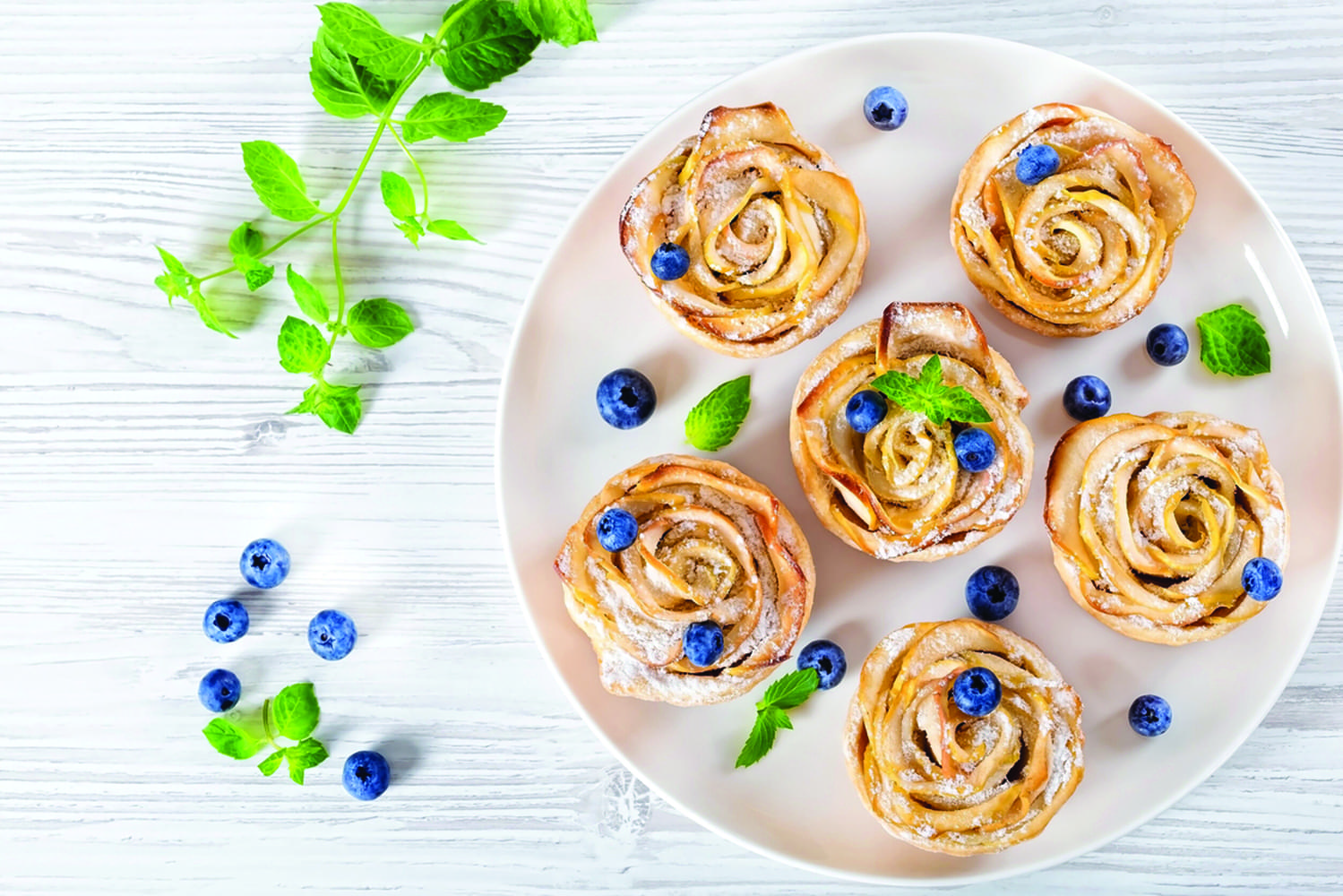 Mini Peach Rose Tarts
Ingredients
Plain Prata

3 pieces

Butter

softened to room temperature

15 g

Peach Slices

cut into thin slices, patted dry

1 can

Ground Cinnamon

3⁄4 tsp

Plain Flour

for dusting the cutting board

Brown Sugar

15 g
How to cook
Method
Preheat oven to 180ºC.
Lightly dust the cutting board with flour. Cut the prata dough into six 1½ strips. Store the strips you are not using in the fridge while you work on each tart.
Softened butter to room temperature first.
Mix brown sugar, cinnamon and butter. Then brush the mixture across the top half of the pastry strip.
Cut the peach into thin slices and patted dry.
Add peach slices to the top half of the dough, overlapping each slice by about ¼ inch.
Fold the bottom half of the dough onto the top half, covering the bottom edges of the peach slices.
Roll one end of the dough, making a coiled circle to achieve a rose shape.
Place each tart in the mun tin. Repeat for the rest of the pastry strips.
Bake for 15-20 mins or until the dough is cooked through.
Remove from oven and let cool completely.
Sprinkle with icing sugar and you are ready to serve!