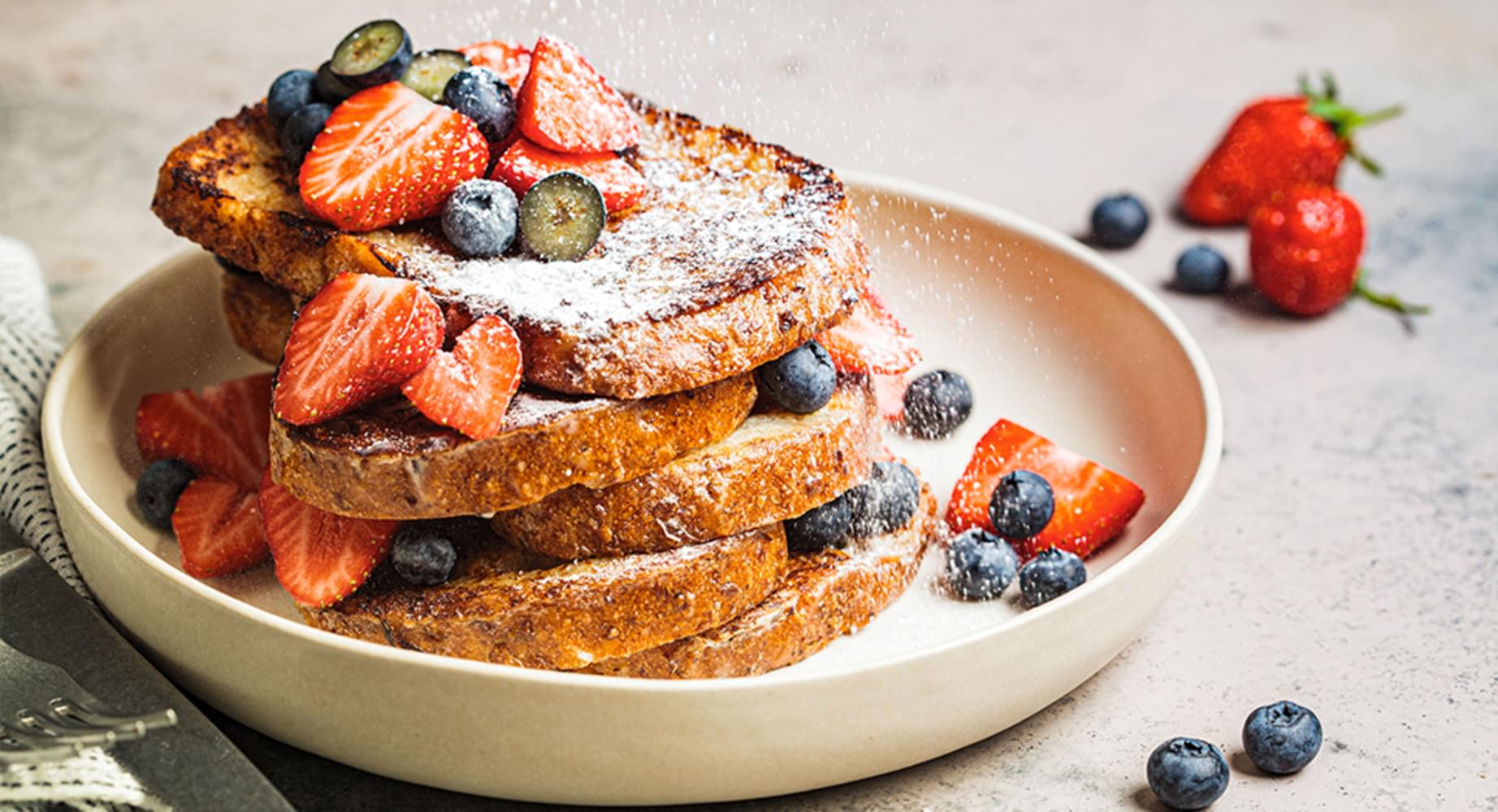 Ingredients
White Bread

7 slices

Eggs

3

Milk

1 cup

Butter

1 tbsp

Cinnamon Powder

1 tbsp

Strawberries

for garnish

Blueberries

for garnish

Icing Sugar

to taste

Maple Syrup

to taste
How to cook
Start cooking
In a mixing bowl, whisk the eggs and milk together.
Add the cinnamon powder into the mixing bowl and stir vigorously.
Soak 6-8 slices of white bread in the mixture for 3 minutes.
Lightly fry the soaked bread on a hot, buttery pan till golden brown.
Serve the French toasts on plates and dress them up with a mixture of blueberries and strawberries.
Sprinkle icing sugar and maple syrup for a sweet finish.
Tried this recipe? Rate it!