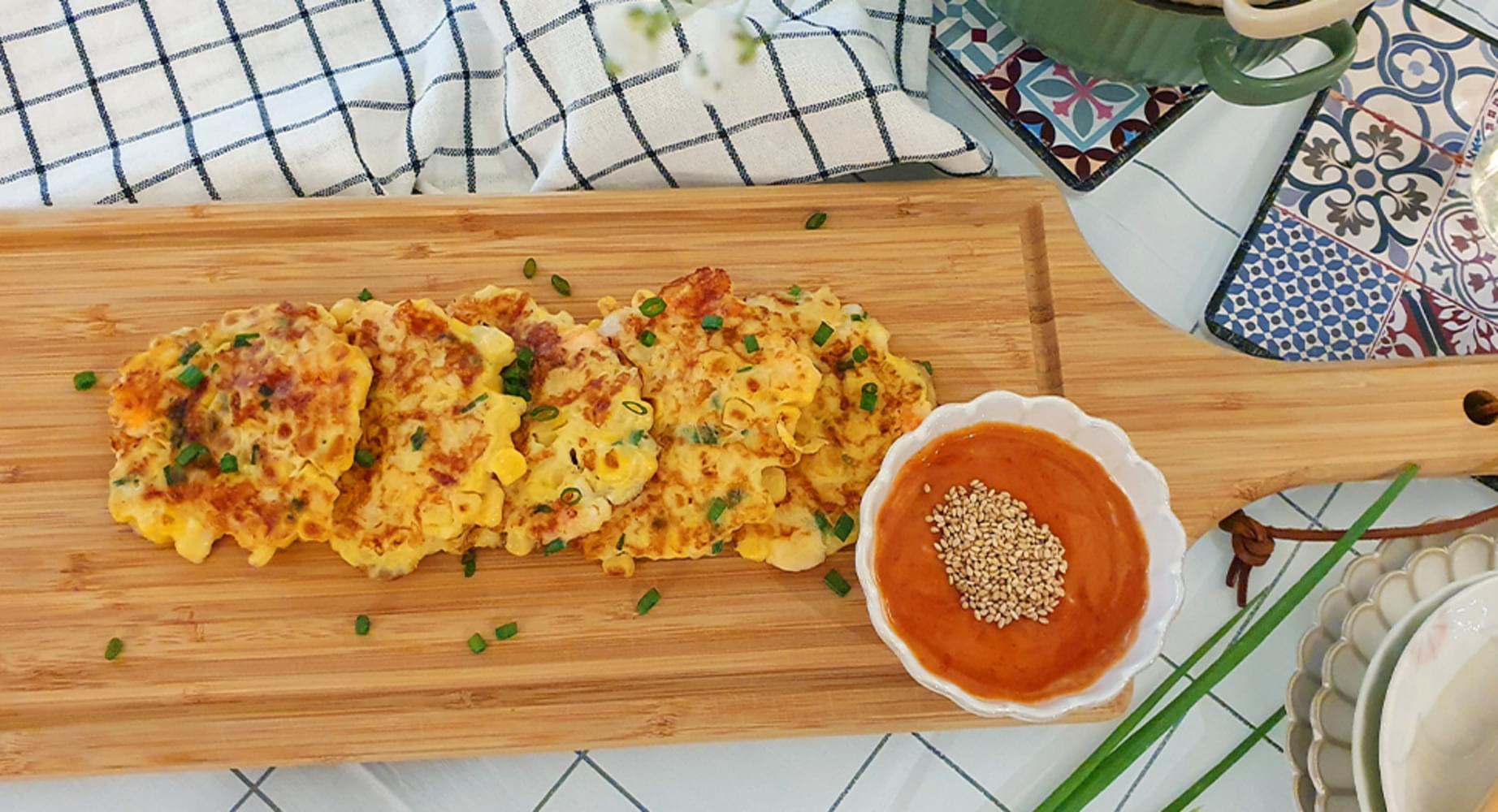 Mozzarella Ebi Corn Fritters
Ingredients
Fritters

Canned Corn

1 cup

Tradition Shredded Cheese - Mozzarella

1 cup

Fresh Grey Prawns (diced)

5

Spring Onion (chopped)

1 tbsp

Tempura Flour

3 tbsp

Egg (beaten)

1

FairPrice Full Cream Fresh Milk

1⁄4 cup

Salt

1⁄2 tsp

FairPrice Pure Cane Sugar - Coarse Grain

1⁄2 tsp

White pepper

1 dash

Cooking oil

Dipping Sauce

FairPrice Tomato Ketchup

3 tbsp

Mayonnaise

1 tbsp

Honey

1 tbsp

Roasted Sesame Seeds

1 tsp

Chilli Sauce (optional)

1 tbsp
How to cook
Make the fritters
Mix the canned corn, chopped spring onions, prawns and mozzarella cheese in a bowl until well combined.
Add in tempura flour, coarse grain sugar, salt, and white paper to taste if needed.
Add in the egg and milk. Mix this batter until all the ingredients are well combined.
Cook the fritters and serve!
Heat up the cooking oil in a pan. Place a tablespoon of the mozzarella ebi corn batter on the pan and flatten it gently.
Flip and cook the fritters until both sides turn a beautiful golden-brown colour.
Combine all the ingredients for the dipping sauce and serve together with freshly cooked, warm fritters!
Tried this recipe? Rate it!