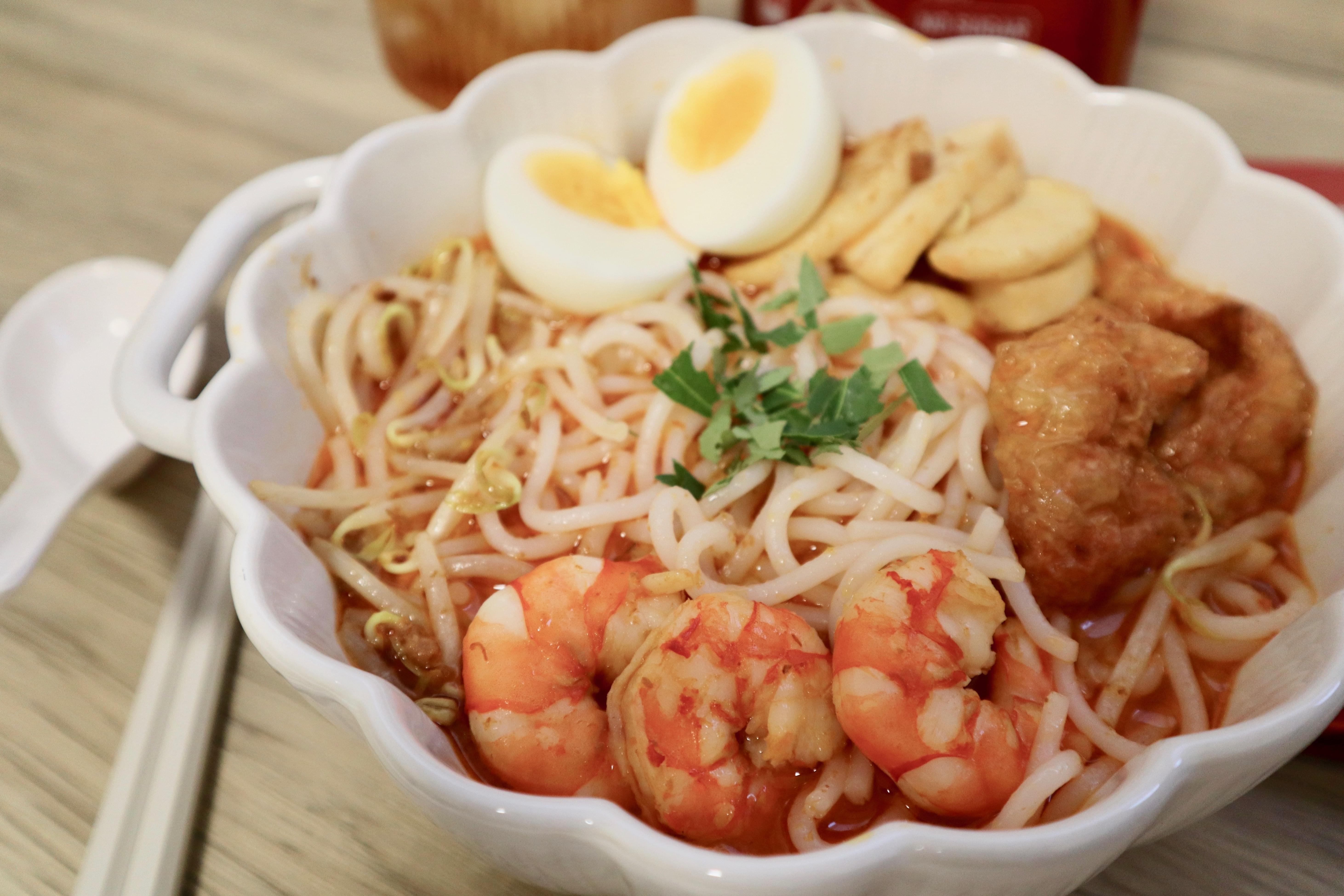 One-Pot Laksa
Ingredients
GOLDEN CHEF Singapore Laksa Paste

1 pack

Rice Vermicelli Noodles (blanched)

(blanched)

400 g

Fish Cakes (sliced)

(sliced)

80 g

Bean Sprouts

(blanched)

50 g

Fried Beancurd Puffs (halved)

(halved)

40 g

Hard Boiled Eggs (halved)

(halved)

2

Medium Prawns

6

Laksa Leaves

14 g

Water

500 ml
How to cook
Step 1
In a pot, add laksa paste and water and mix well. Bring it to a boil.
Step 2
Add fish cakes, beansprouts, prawns and fried beancurd puffs into the laksa gravy. Simmer for 10 minutes.
Step 3
Place the cooked rice vermicelli noodles in a bowl and pour over the laksa gravy and ingredients.
Step 4
Garnish with laksa leaves. Ready to serve!