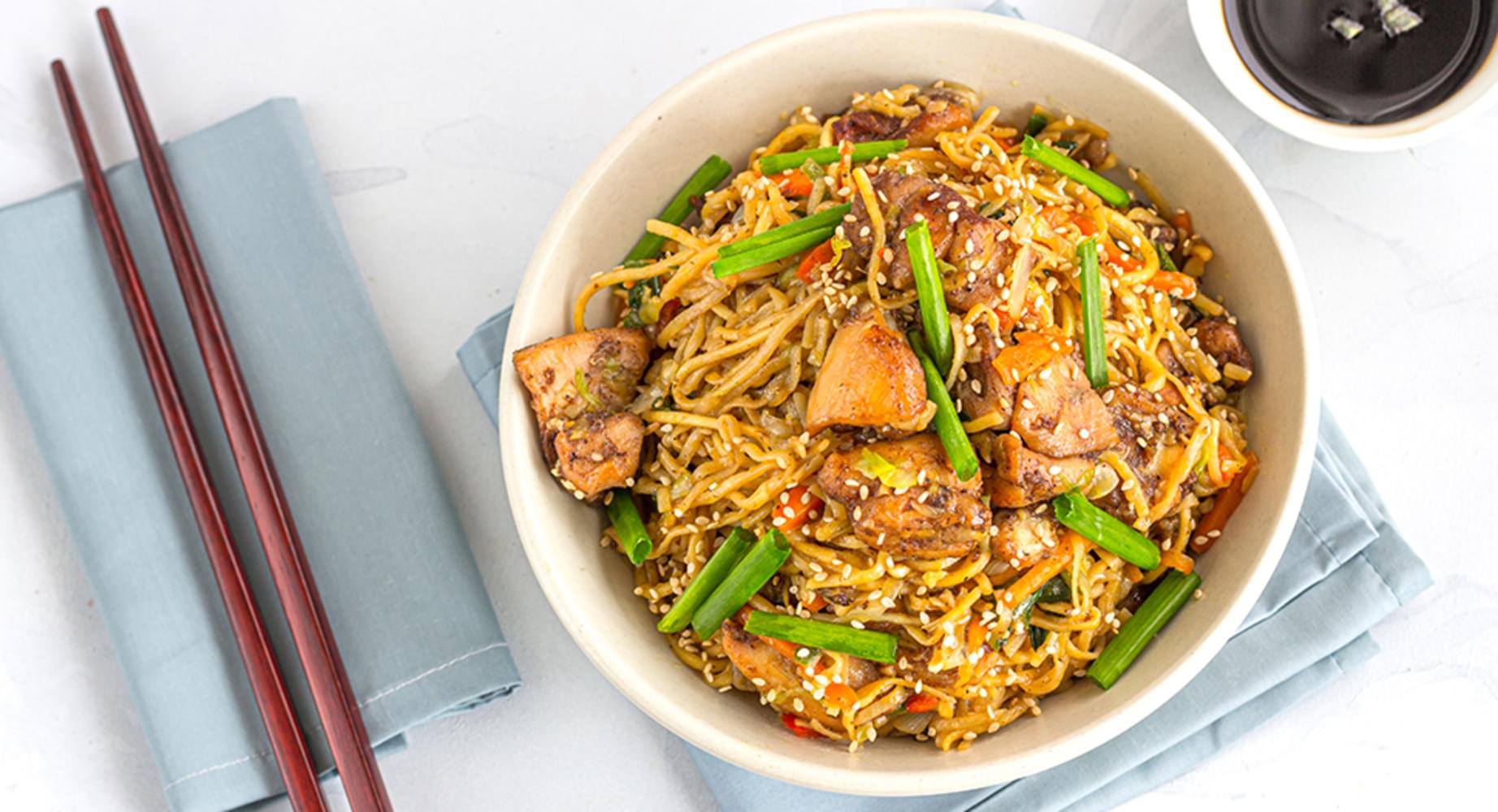 One Pot: Chicken Chow Mein
Ingredients
Boneless Skinless Chicken Breast

cubed

3

Pasta

or preferred noodles

375 g

Chicken Broth

4 cups

Snow Peas

1 cup

Red Pepper

diced

1

Cabbage

shredded

3 cups

Carrot

peeled and shredded

2

Garlic

minced

1 tsp

Ginger

minced

1⁄2 tsp

Cooking Oil

1 tbsp

Red Pepper Flakes

2

Soy Sauce

1⁄4 cup

Hoisin Sauce

1⁄4 cup

Corn Starch

optional

1 tbsp

Water

optional

2 tbsp
How to cook
Start cooking
Add oil to a large pot and cook chicken over medium-high heat, just until mostly browned.
Add red pepper, peas, cabbage and carrot and cook for 2-3 minutes, until veggies are softened slightly.
Add garlic, ginger, and pepper flakes and cook for 1 minute.
Stir in chicken broth, soy sauce and hoisin sauce and bring to a boil over medium-high heat.
Add pasta and reduce heat to medium.
Cook the pasta, stirring frequently, for 5 minutes until the pasta is separated and most of the liquid has been absorbed.
Cover and cook for 3-4 more minutes until pasta is al dente or cooked to your preference.
If desired, combine corn starch and water and stir into pasta to thicken the sauce. Serve.
Tried this recipe? Rate it!