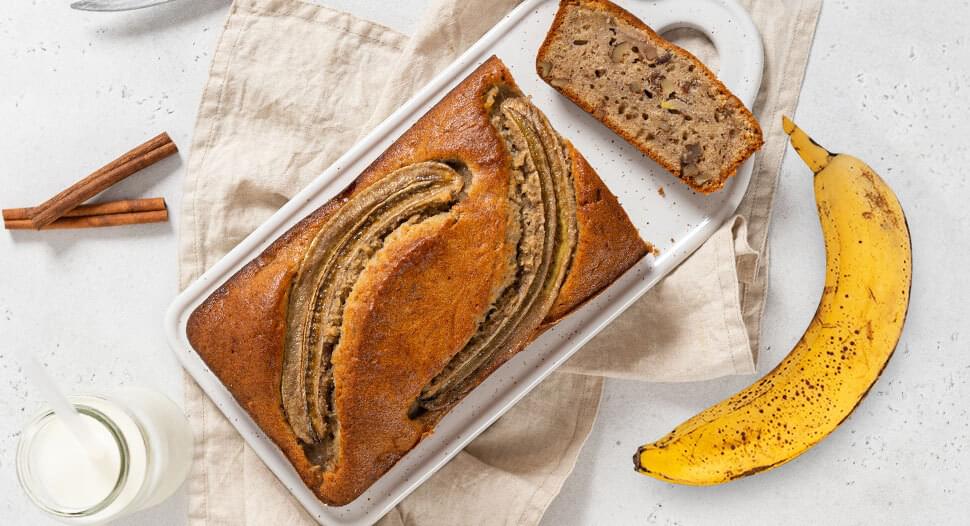 Organic Banana Oatmeal Cereal Loaf
Ingredients
| | |
| --- | --- |
| GERBER Organic Banana Oatmeal Cereal | 1 1⁄4 cups |
| large eggs | 2 |
| milk | 1⁄3 cup |
| vanilla | 1 tsp |
| large over-ripe bananas | 2 |
| melted butter | 1⁄2 cup |
| unbleached flour | 1 cup |
| baking soda | 1 tsp |
| cinnamon | 1 tsp |
How to cook
Step 1
Preheat oven to 350 degrees.
Step 2
Mix eggs, milk, and vanilla and combine with mashed bananas and melted butter.
Step 3
Add baking soda, cinnamon, flour, and GERBER Organic Banana Oatmeal Cereal and stir. Batter will be slightly lumpy.
Step 4
Grease loaf pans and pour batter in.
Step 5
Place in oven on low rack so tops of loaf pans are in the center of the oven.
Step 6
Bake for approximately 60 minutes.