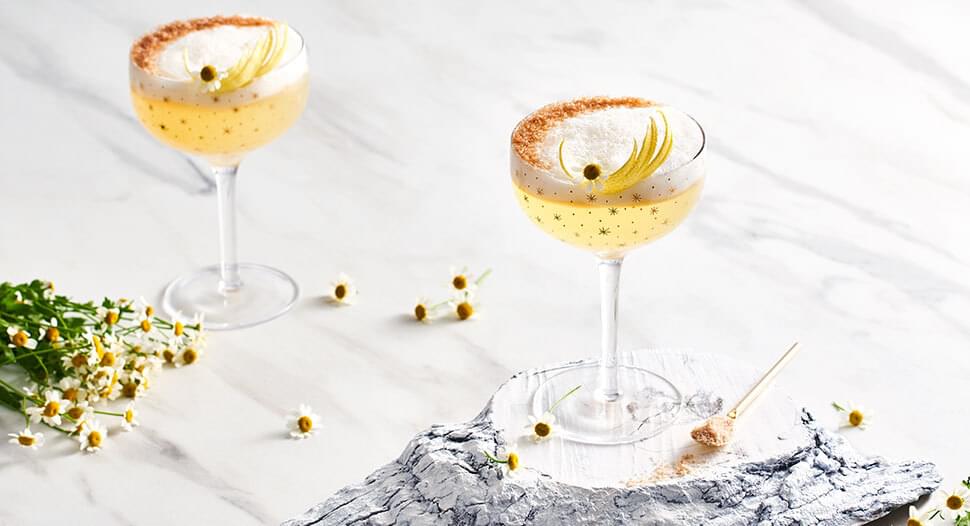 Oriental Mist
Ingredients
| | |
| --- | --- |
| SEASONS Chrysanthemum Tea | 100 ml |
| Citron jam/Yuzu fruit pulp | 10 ml |
| Fresh lemon juice | 15 ml |
| Sour plum powder | 2 tsp |
How to cook
Step 1
Rim the glass with lemon juice and sour plum powder.
Step 2
Combine SEASONS Chrysanthemum Tea, Yuzu Fruit Pulp, Fresh Lemon Juice and Sour Plum Powder in another cylinder and stir well.
Step 3
Add into the rimmed glass and serve.
Step 4
(Optional) Shake with an egg white for a fancy foam on top.