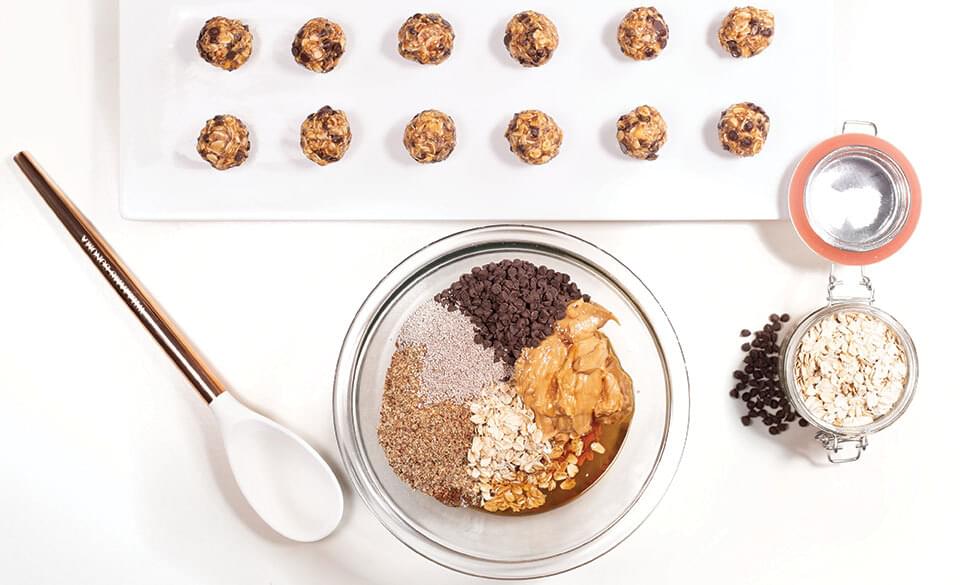 Peanut Butter Protein Bites
Ingredients
| | |
| --- | --- |
| Chunky peanut butter (organic if possible) | 1⁄2 cup |
| Mini carobs (or mini chocolate chips) | 1⁄2 cup |
| Old fashioned oats (gluten-free) | 1 cup |
| Chia seeds | 1 tbsp |
| Vanilla | 1 tsp |
| Ground flax seeds | 1⁄2 cup |
| Honey or agave | 1⁄3 cup |
How to cook
Step 1
Stir all ingredients together in a large bowl.
Step 2
Place the bowl in the refrigerator for 15 minutes so they are a firmer consistency and easier to scoop into a ball.
Step 3
Roll into 24 amazing round bites.
Step 4
Store in the fridge for up to 1 week or freeze like we do and take out as needed.