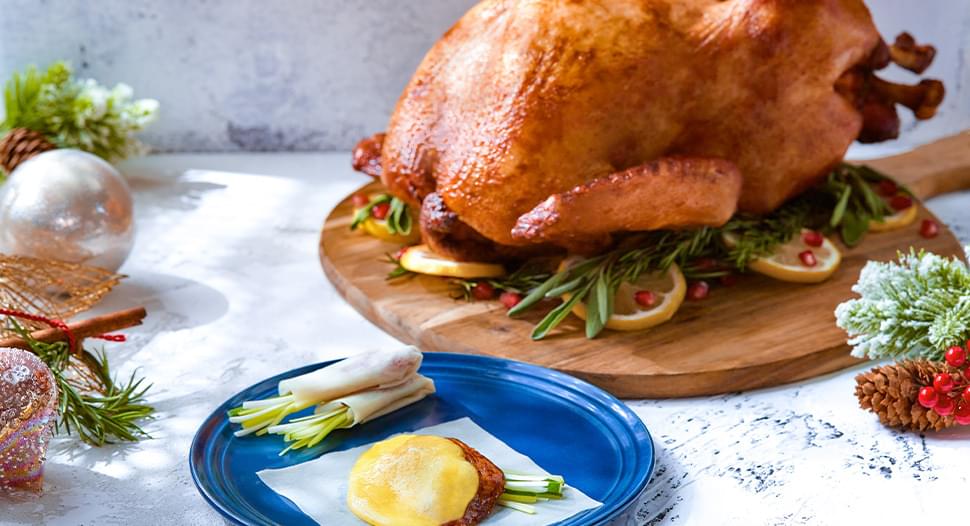 Peking Turkey Roll
Ingredients
| | |
| --- | --- |
| Perfect Italiano Bakes | 250 g |
| Roasted turkey | 1 |
| Popiah skin, 12.5cm x 12.5cm | 10 |
| Scallion, julienned | 1 |
| Cucumber, julienned | 1 |
How to cook
Step 1
Slice the turkey into 0.5cm slices.
Step 2
Place a sheet of the popiah skin and top it with scallions, cucumber and a turkey slice.
Step 3
Melt perfect bake cheese on a mini pan and place it on top of the turkey.
Step 4
Lastly, take one end of the popiah skin and roll it till it is completely wrapped. Repeat this for desired number of rolls.