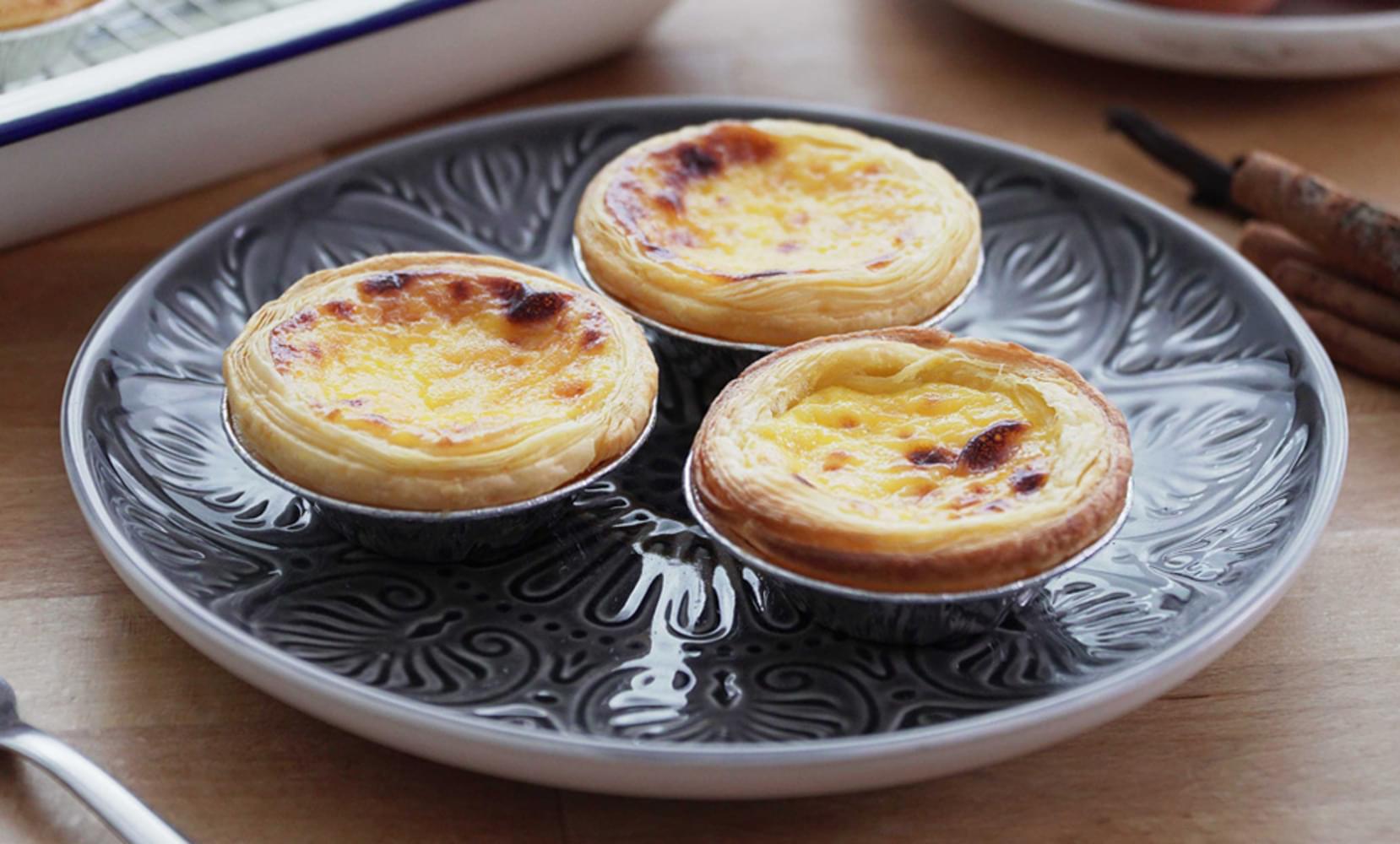 Portuguese Egg Tarts
Ingredients
Egg

use yolk only

6

Caster Sugar

60 g

Milk

100 ml

Thickened Cream

220 ml

Vanilla Pod or ½ tsp Vanilla Extract

1

Raspberry Jam

1⁄4 cup

Cinnamon Stick

1

Puff Pastry Tart Shells

12 pieces
How to cook
Prepare cream mixture
Mix milk and thickened cream in a deep saucepan.
Scrape the seeds out from the vanilla bean and add them into the milk mixture along with a stick of cinnamon.
Heat the cream mixture to the scalding point, when little bubbles form at the edges.
Turn off the fire and let the mixture cool.
Discard cinnamon stick from the cooled cream mixture.
Method
Whisk egg yolks with caster sugar.
Pour and continuously whisk the cream mixture into the egg yolks.
Strain the mixture through a sieve.
Fill the pastry shell with the custard mixture.
Bake at 230°C for 30 minutes until custard is set and the top has burnt splotches and the pastry is brown.