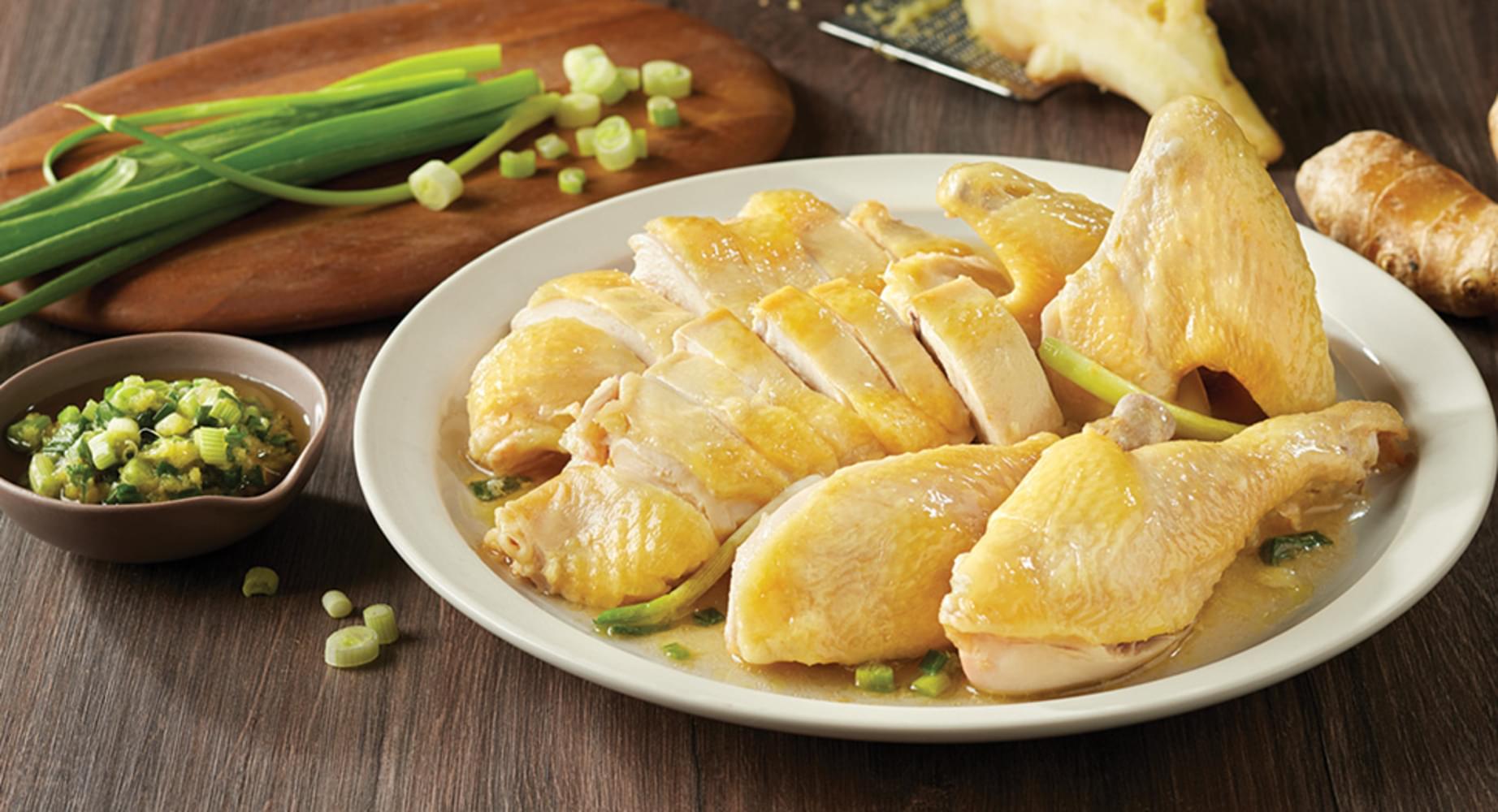 Prosperity Chicken
Ingredients
Kampung/fresh chicken

about 1.5kg

1

Spring onion

cut into sections

150 g

Ginger

8 slices

Knorr SavorRich

3 tbsp

Coarse sea salt

1 tsp

Hua Tiao Wine

2 tbsp

Ginger and Scallion Dipping Sauce

Spring onion

chopped

1 cup

Ginger

grated

2 tbsp

Cooking oil

1⁄4 cup

Knorr SavorRich

1⁄2 tbsp

Sesame oil

1 tsp

Sugar

1 tsp

Chicken extract from steamed chicken (optional)

1 tbsp
How to cook
Step 1
Clean the chicken and then sprinkle hua tiao wine on the outside and inside of the cavity.
Step 2
Rub Knorr SavorRich and sea salt evenly on and into the cavity of the chicken. Stuff all the spring onion and ginger into cavity.
Step 3
Place chicken in a steamer and steam it over high fire for 30-40 minutes (steaming time depends on the size of chicken).
Step 4
Serve steamed chicken with ginger and scallion dipping sauce.
Ginger and Scallion Dipping Sauce
Place chopped spring onion, grated ginger and all seasonings in to a medium bowl.
Cook ¼ cup of cooking oil until smoky hot, pour it over the mixture. Mix well, taste and adjust the seasoning.
Serve as dipping sauce.