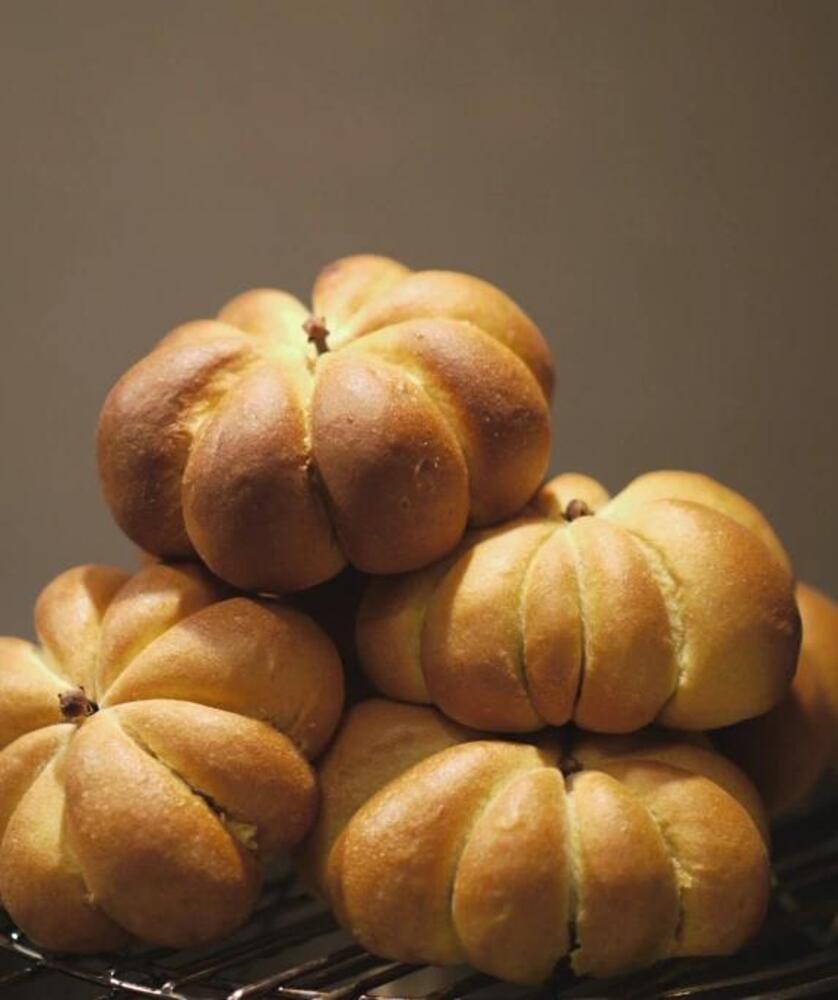 Pumpkin Shaped Buns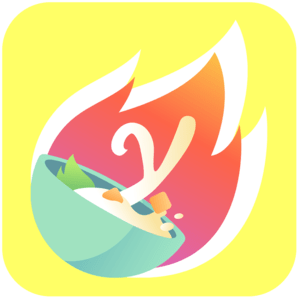 From

YoRipe

by monoandco
Ingredients
Plain Flour

200 g

Wholemeal Flour

80 g

Instant Dry Yeast

1 tsp

Raw Sugar

2 tbsp

Sea Salt

1⁄4 tsp

Pumpkin

(steamed and pureed)

120 g

Egg

(beaten)

1⁄2

Milk Powder

2 tbsp

Water

50 ml

Butter

(cold, cubed)

20 g

Red Bean Paste

(as filling)

1⁄3 cup

Clove

(for garnish)

8 cloves
How to cook
Prepare the dough
n a mixer bowl, combine all the dry ingredients: plain flour, wholemeal flour, instant yeast, raw sugar, salt, and milk powder, into a uniform mixture. Add pumpkin puree, beaten egg and start the mixer knead with a dough hook attachment on its lowest speed (KA 1). Add water slowly and stop the mixer when all the ingredients come into a rough ball, you might need less water than the amount stated in the recipe, depending on the moisture level of the pumpkin puree, watch the dough and adjust accordingly. Let the dough rest for 15 minutes. After resting the dough for 15 minutes, start the mixer running on its lowest speed again to knead the dough for 1 minute, before adding cubed butter, one by one. Knead until the dough reaches window pane stage, this is when the dough becomes very smooth and elastic, and starts to pull away from the sides of the bowl. Remove the bowl from mixer, cover and bulk rise for 40 to 60 minutes. To test if the dough is ready to be shaped, poke a hole in the center with a floured finger, the dent should not bounce back if the bulk rise is completed. Once the dough is ready, punch down the dough to deflate it, and transfer it to a clean work top. Divide the dough into 8 equal parts. Roll each portion into a ball, flatten it and place a tablespoon of red bean paste in the center. Wrap up the filling with the dough, seal it tightly shape it into a ball. With seam side facing downwards, tie a long string across the bun like this and place it on baking tray lined with parchment paper. Let this sit in a draft-free place to rise for another 20 minutes.
Start baking
Bake in a preheated oven at 160 C for 20 minutes. Remove the bread from the pan immediately after baking, and let it cool on a rack completely. Remove string, place a clove on top of each bun as decoration before serving.
Assemble and serve
Store in a covered container if not consumed immediately, to keep the crumbs from drying out.
Tried this recipe? Rate it!