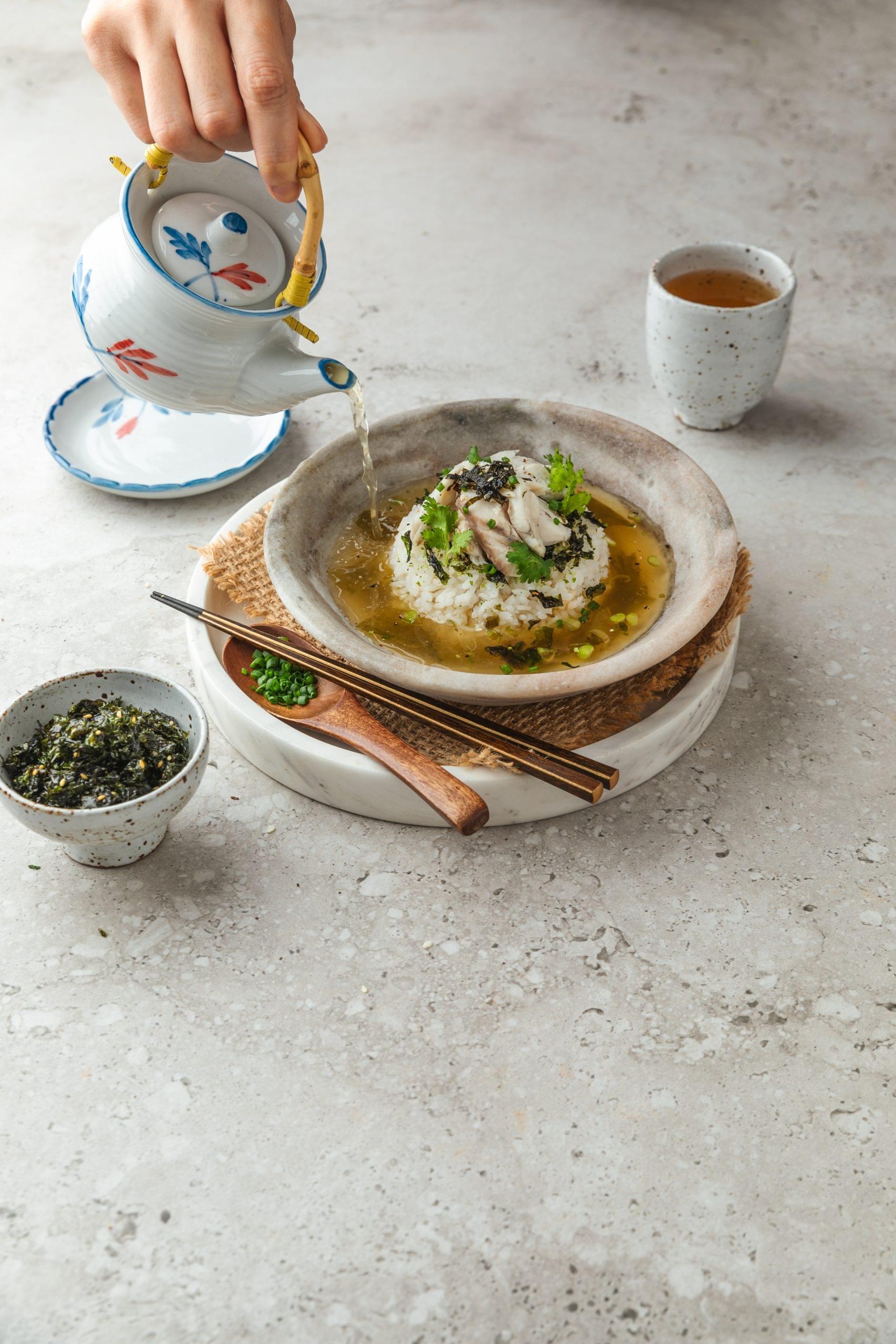 Quick Seabass Miso Ochazuke
Ingredients
Short-Grain Japanese Rice (Cooked)

3 cups

Seabass Fillet

250 g

Seaweed Snack

Sliced Thinly, (approx. ½ pkt)

2 g

Sesame Seeds

1 tsp

Water

750 ml

Miso Broth

Spring Onion

1⁄2

Single-Serve Instant Miso Soup

3 packets

Salt

1⁄2 tsp

Pepper

1⁄2 tsp
How to cook
Step 1
Boil the seabass fillet in a pot of water for 8-10 mins until there is no redness in the meat, and the flesh is fully cooked.
Step 2
Scoop the fish out and set aside. Do not drain the pot of broth.
Step 3
Reduce the heat to a medium fire so that the broth is now simmering.
Step 4
Add the white parts of the chopped spring onion and the rest of the broth ingredients. Simmer for 10 mins.
Step 5
Separate the fillet into small chunks with a fork once it is cool enough to handle, then set it aside.
Step 6
Shape your cooked rice like a mound and place it in a bowl.
Step 7
Top the cooked rice mound with seabass chunks and thin seaweed strips, then carefully pour the broth along the sides of the bowl.
Step 8
Garnish with the green parts of the spring onion, sesame seeds and serve it up!