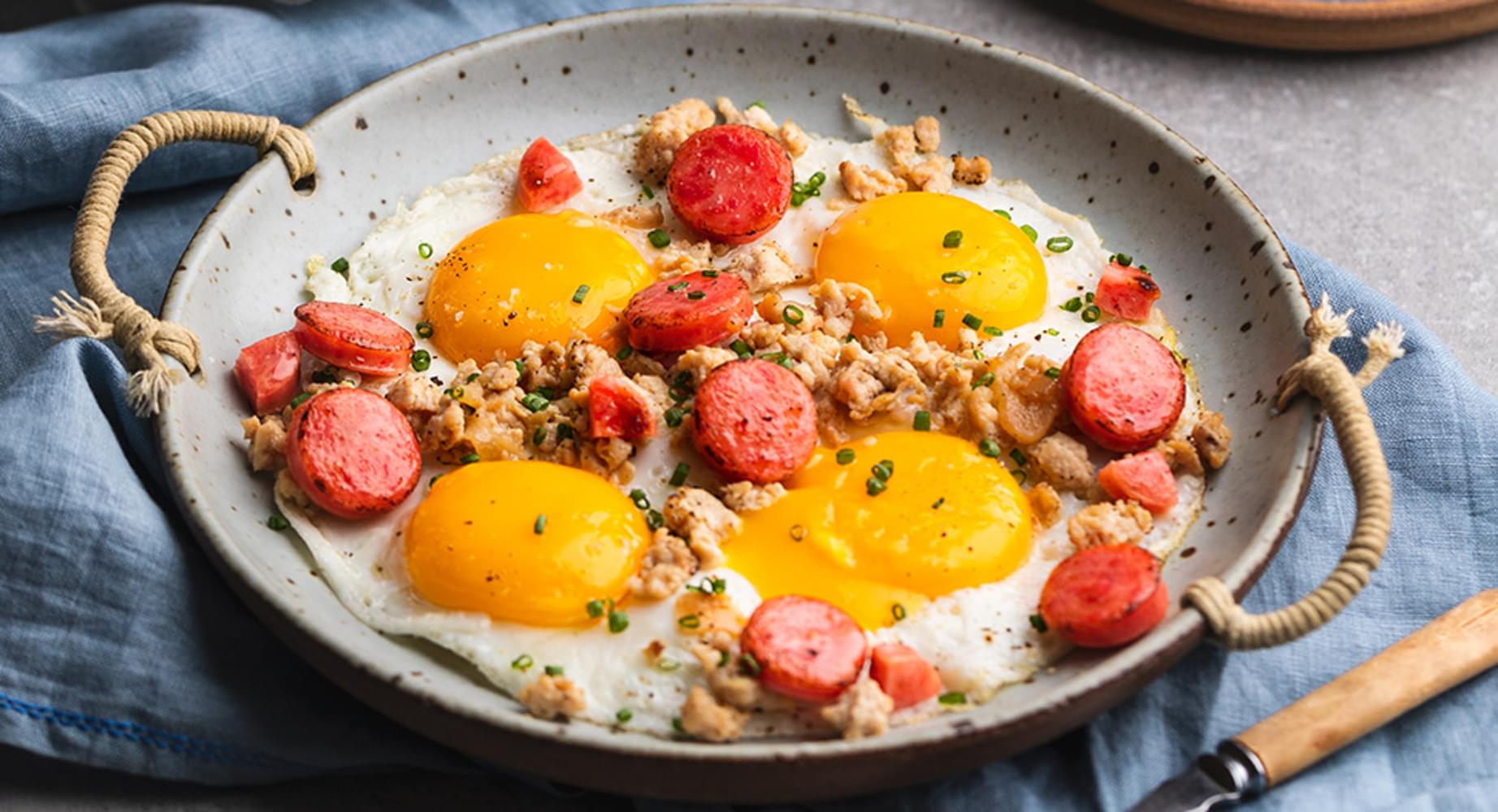 Quick Thai Breakfast Pan Eggs
Ingredients
Minced Chicken

60 g

Chinese Sausage

sliced

1

Eggs

4

Garlic

sliced thinly

1

Soy Sauce

or fish sauce

1 tbsp

Salt

to taste

Pepper

to taste

Garnish (optional)

Spring Onion

chopped

Bread
How to cook
Marinade chicken
Season minced chicken with soy sauce, salt and pepper to taste.
Start cooking
Fry minced chicken with sliced garlic in a pan over medium heat for 2-3 mins until cooked.
Stir constantly to break up any lumps and set aside in a bowl for later.
Fry the Chinese sausage slices for about 2 mins until lightly brown on both sides. Set aside. Use the same oil to flavour and cook the eggs.
Fry the eggs in the same pan over medium-low heat. Cover with a lid (or some aluminum foil) and cook for about 3 mins or until the egg yolks are still slightly runny or to your own liking.
Remove the pan from heat.
Top your eggs with lots of pepper, minced meat and Chinese sausage.
Garnish with some chopped spring onions. Best to enjoy it with warm bread!
Tried this recipe? Rate it!