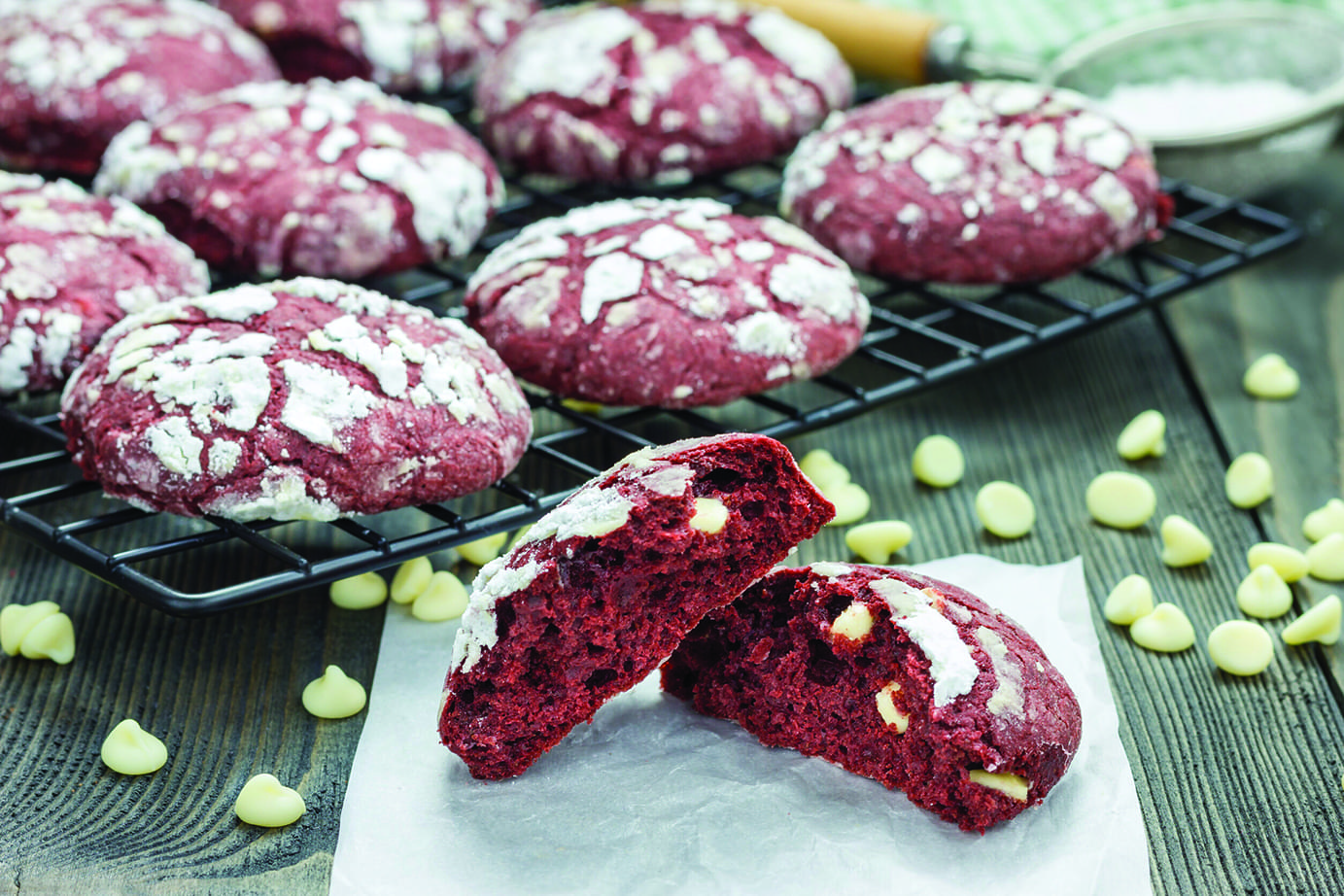 Red Velvet Chocolate Chip & Macadamia Cookies
Ingredients
FairPrice Plain Flour

170 g

FairPrice Baked Macadamia

(chopped)

125 g

FairPrice Granulated Sugar

100 g

FairPrice Brown Sugar

55 g

FairPrice Butter

(softened to room temperature)

65 g

FairPrice Cocoa Powder

10 g

White Chocolate Chips

250 g

Large Egg

1

Liquid Red Food Colouring

2 tsp

Vanilla Extract

1⁄2 tbsp

Lemon Juice

1 tsp

Baking Soda

1⁄2 tsp
How to cook
Step 1
In a mixing bowl whisk together flour, cocoa powder and baking soda, set aside.
Step 2
In the bowl of an electric stand mixer fitted with paddle attachment, cream together butter (should be softened to room temperature first), granulated sugar and brown sugar until combined.
Step 3
Mix in egg. Add in red food colouring, vanilla and lemon juice.
Step 4
Add flour mixture and mix until combined. Mix in chopped macadamia and 200g white chocolate chips (set aside remaining 50g to use after baking).
Step 5
Cover bowl and chill dough for 1 hour or until dough is nearly firm. Preheat oven to 170ºC near the end of dough chilling.
Step 6
Scoop 25g dough out and shape into balls and place onto a large baking tray with parchment paper with spacing 2-inches apart.
Step 7
Bake one sheet at a time (keep remaining dough chilled and repeat process), until cookies appear set on the edges but slightly under-baked in the center, about 10 to 11 minutes. Melt the remaining 50g of white chocolate chips and place it in a piping bag.
Step 8
Remove cookies from oven and drizzle the top with the melted white chocolate chips.
Step 9
Let cool on baking sheet 5 mins, then transfer to a wire rack to cool.