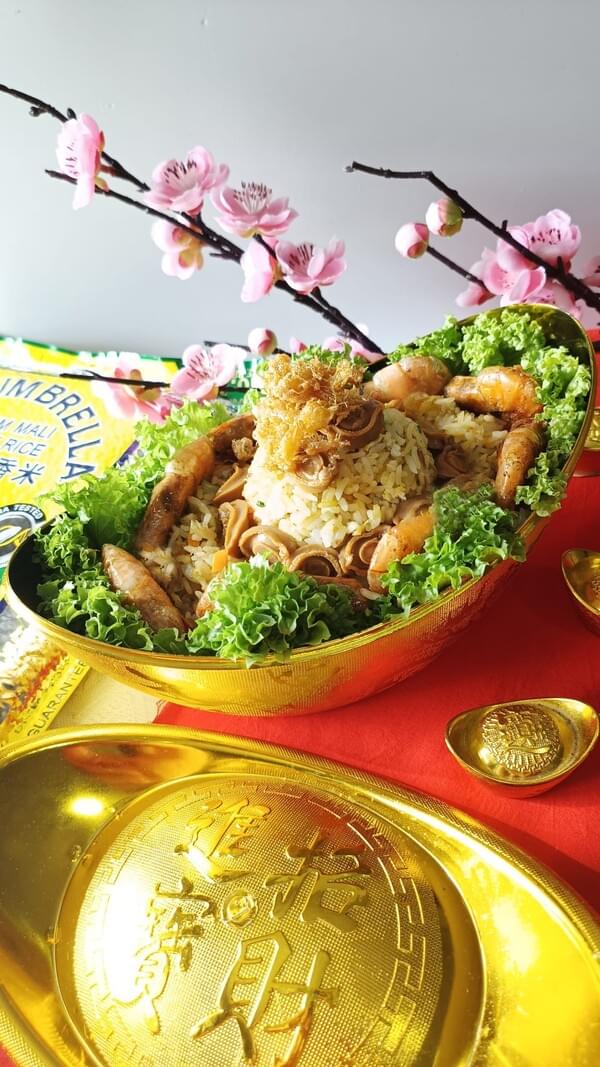 Royal Fortune Stir Fried Ingot Rice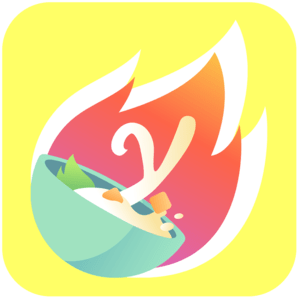 From

YoRipe

by Ling
Ingredients
Royal Umbrella Thai Hom Mali Rice

Royal Umbrella Thai Hom Mali Rice

Royal Umbrella Thai Mixed Rice

Royal Umbrella Thai Fragrant Brown Rice

Royal Umbrella Short Grain Rice

Water

Fresh Prawns

diced

Chinese Sausage

diced

Garlic

Minced

Yellow Onions

diced

Carrots

diced

Stalks of Spring Onions

diced

Salt

White Pepper

Eggs

3 eggs for fried rice and 2 eggs for egg floss

Golden Circle Sunflower Oil

Mini Abalones

garnish

Fried Prawns

garnish

Egg Floss

garnish
How to cook
Start cooking rice
Wash and combine all Royal Umbrella rice into rice cooker.
Add 1.5 cups of water and turn on the 'cook' mode.
Fluff the cooked rice and cool it on a plate.
When rice is cooled, add 2 egg yolks and mix well.
Prepare the prawns
Peel prawns and remove veins.
Add prawns into a pot of boiling water and cook for few seconds.
Transfer the cooked prawns into a bowl of cold water.
Drain and set the prawns aside.
Start cooking
Crack 1 egg into the extra whites.
Heat pan using medium high heat and add the Golden Circle sunflower oil.
Stir fry onions and garlic till fragrant.
Add in the Chinese sausages and carrots.
Add beaten eggs and fry for a few seconds.
Add cooked rice coated with egg yolk into pan and stir fry for half a minute.
Add cooked prawns, salt, pepper and spring onions. Stir fry until well combined.
Assemble and serve
Assemble the cooked rice on the ingot.
Place fried prawns around the ingot bowl and arrange mini abalones on the fried rice.
Top with more abalone and egg floss.
Tried this recipe? Rate it!