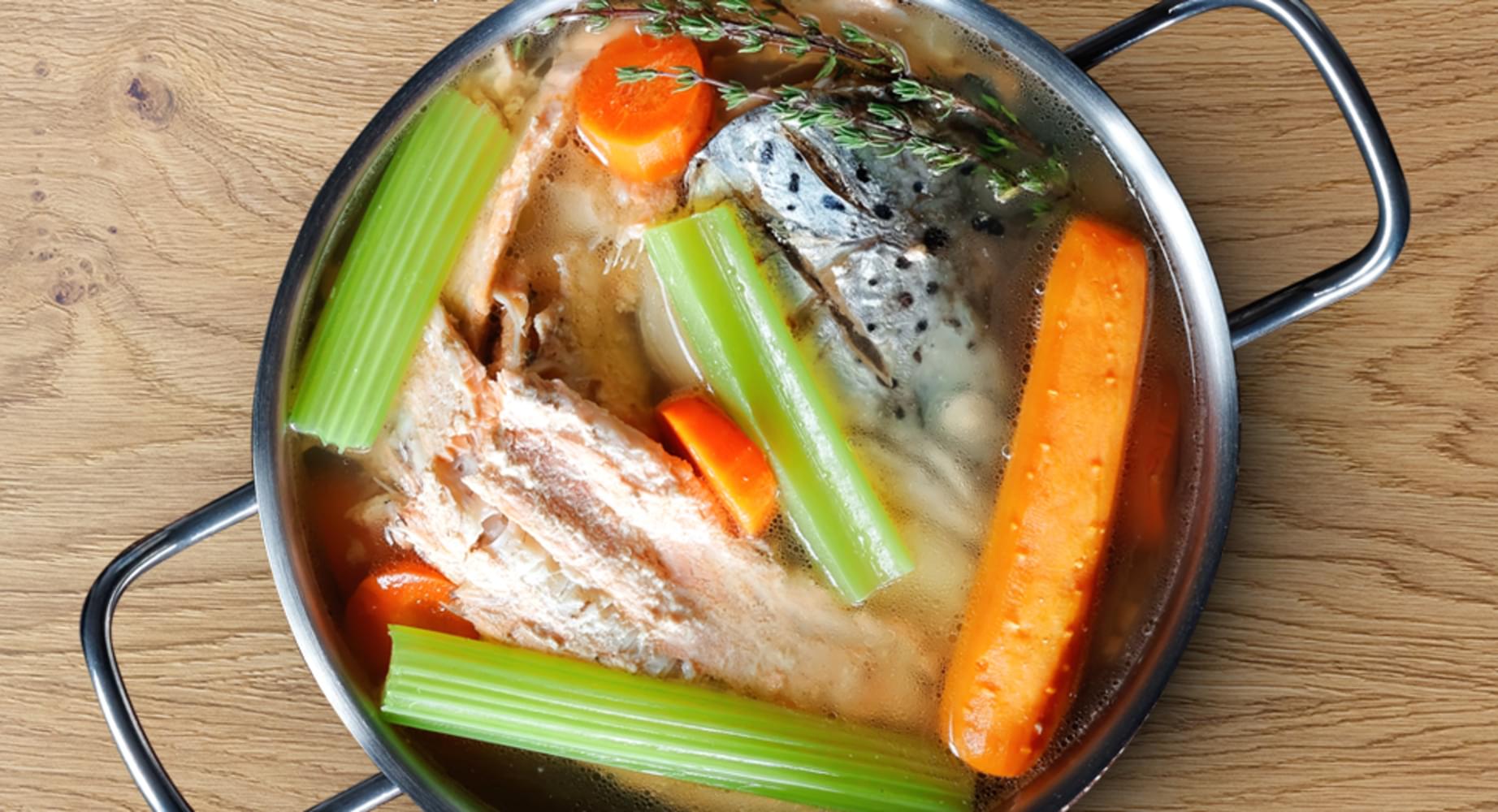 Salmon Head Soup
Ingredients
Salmon Head

1

Daikon Radish

small

1

Carrots

1

Leek

1

Shitake Mushroom

4

Dashi Stock

1.5 l

Salt

1⁄2 tsp
How to cook
Prepare vegetables & mushroom
Peel and cut carrots & daikon into bite-sized pieces.
Cut off the stems of the shiitake mushroom and slice the leek into thin slices.
Start cooking
Bring dashi stock to a boil and add the salmon head.
Remove any scum that rises and discard it.
Add in the rest of the vegetables and mushrooms and bring it to a small simmer.
Cook till the daikon is cooked, which takes about 15 minutes.
Taste and add salt as needed.
Serve hot & enjoy.