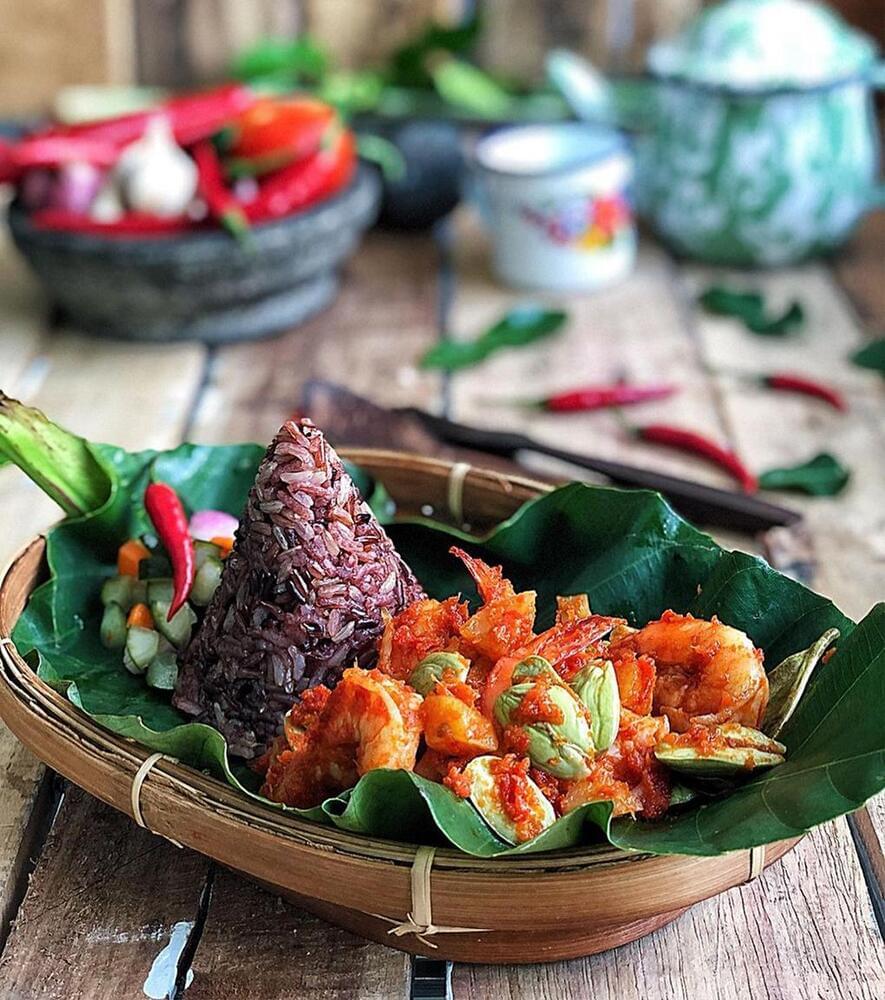 Ingredients
| | |
| --- | --- |
| Prawns | 200 g |
| Potatoes | 350 g |
| Petai | 120 g |
| Kaffir Lime Leaf | 5 pieces |
| Lemon Grass | 1 stalk |
| Salt | 1 tsp |
| Sugar | 1 tsp |
| Sweet Soy Sauce | 1 tsp |
| Cube Chicken Stock Seasoning | 1⁄2 block |
| Oil | 1 tbsp |
| Red Chili | 5 pieces |
| Red Chili Padi | 2 pieces |
| Shallots | 6 cloves |
| Garlic | 2 cloves |
| Tomato | 1 |
| Coriander Seeds | 1 tsp |
| Belachan | 1⁄4 tsp |
| Thin Galangal | 3 slices |
How to cook
Start cooking
Heat up pan with cooking oil, fry prawns for a while just until it changes in colour. Set aside.
Fry potatoes until golden and set aside.
Using the same cooking pan, leaving about few tablespoons of cooking oil.
Stir in blended spices together with lime leaves & lemongrass.
Stir & cook until fragrant. Add in salt, sugar and seasoning. Adjust taste.
Assemble and serve
Add in petai, prawns and potatoes into the cooking pan, drizzle some sweet soy sauce and stir to combine.
Off the heat and serve with rice.
Tried this recipe? Rate it!