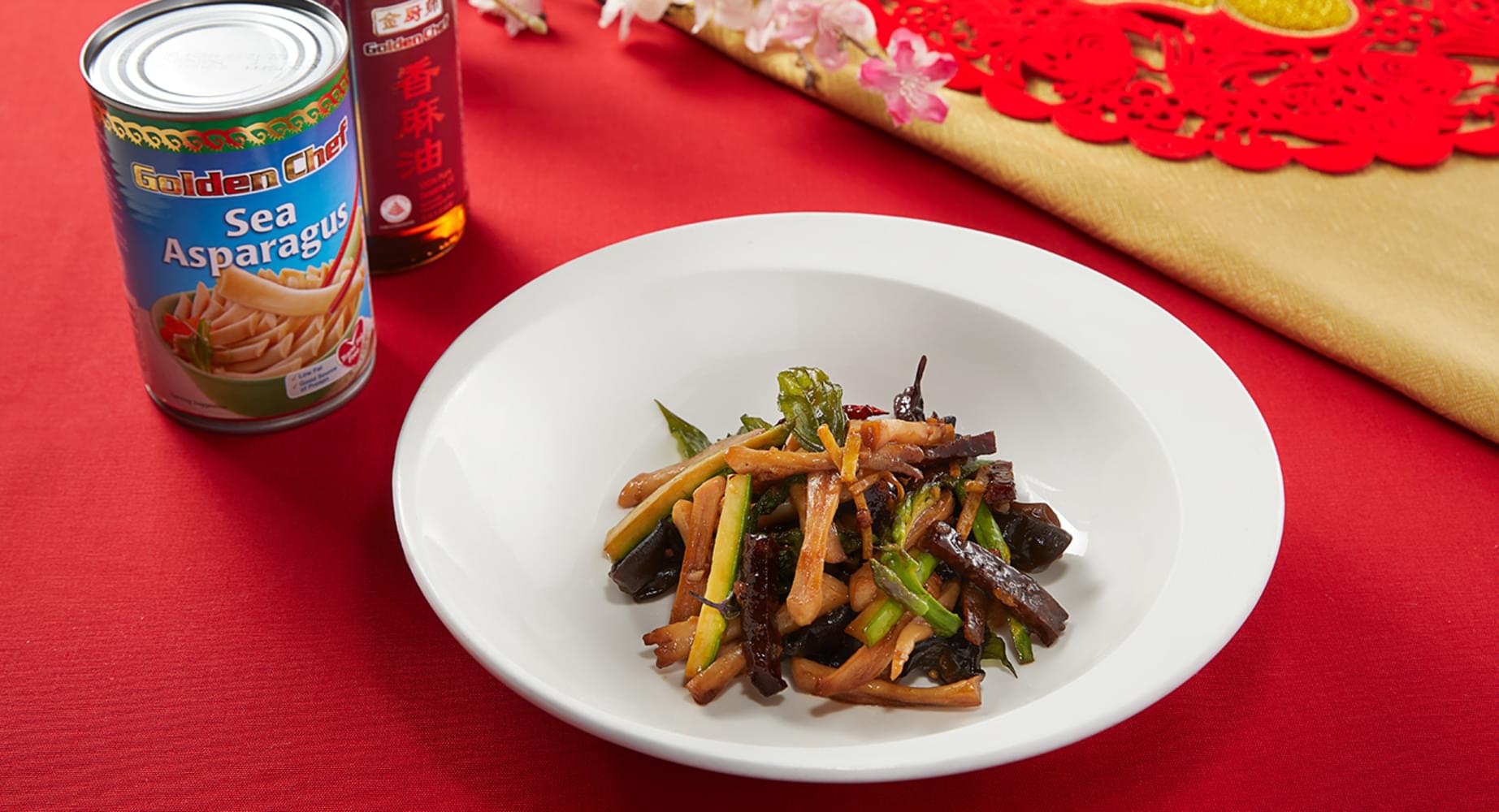 Sea Asparagus with Liver Sausages
Ingredients
Sea Asparagus

1 can

Chinese Liver Sausages

peeled & cut into 3cm length

2

Thai Sweet Basil

Leaves

50 g

Asparagus

peeled & cut into 3cm length

100 g

Dried Red Chillies

soaked

25

Black Fungus

soaked

20

Ginger

sliced

1 thumb

Garlic

chopped

1

Cooking Oil

1 tbsp

Seasonings

Sesame Oil

1 tbsp

Maggie Seasoning

1 tbsp

Dark Soy Sauce

1⁄2 tsp

Oyster Sauce

1 tbsp

Sugar

1⁄2 tsp
How to cook
Start cooking
Fry the dry chili with oil over medium high heat till fragrant. Set aside.
Fry the garlic, liver sausage, ginger and sesame oil for 30 secs.
Add black fungus, asparagus and toss well over high heat.
Add basil leaves, sea asparagus, dried chilli and seasonings. Toss well. .
Ready to serve.
Tried this recipe? Rate it!