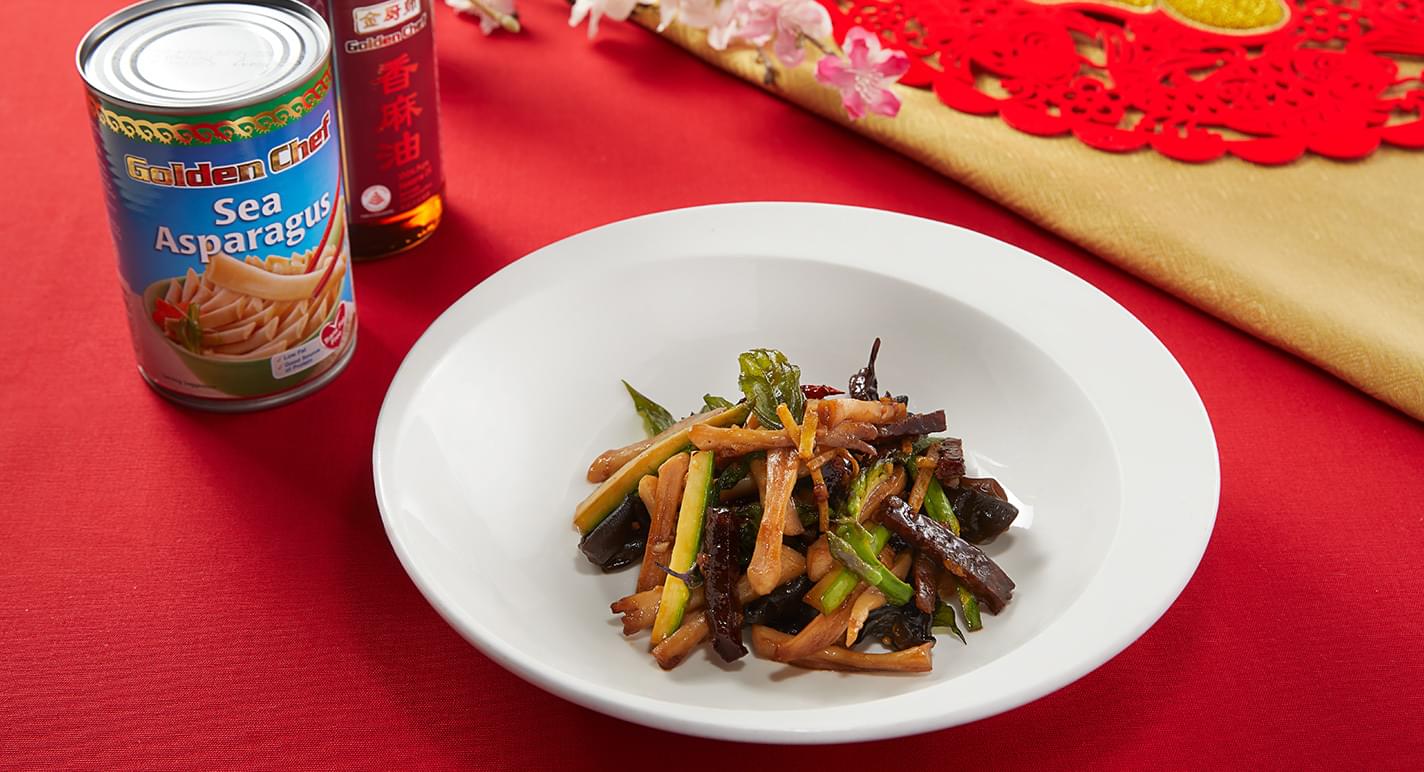 Sea Asparagus with Liver Sausages
Ingredients
Golden Chef Sea Asparagus

1 can

Thai Sweet Basil

Leaves

50 g

Small Dried Red Chillies (Soaked)

25

Small Black Fungus (Soaked)

20

Green Asparagus (Peeled & cut into 3cm length)

100 g

Chinese Liver Sausages (Peeled & cut into 3cm length)

2

Thumb-sized Young Ginger (sliced)

1 thumb

Fragrant Garlic (Chopped)

1

FairPrice Canola Oil

1 tbsp

Seasonings

Golden Chef 100% Pure Sesame Oil

1 tbsp

Maggie Seasoning

1 tbsp

Dark Soy Sauce

1⁄2 tsp

FairPrice Oyster Sauce

1 tbsp

Sugar

1⁄2 tsp
How to cook
Step 1
Fry the dry chili with oil over medium high heat till fragrant. Set aside.
Step 2
Fry the garlic, liver sausage, ginger and sesame oil for 30 secs.
Step 3
Add black fungus, green asparagus and toss well over high heat.
Step 4
Add basil leaves, sea asparagus, dried chilli, seasonings and toss well.