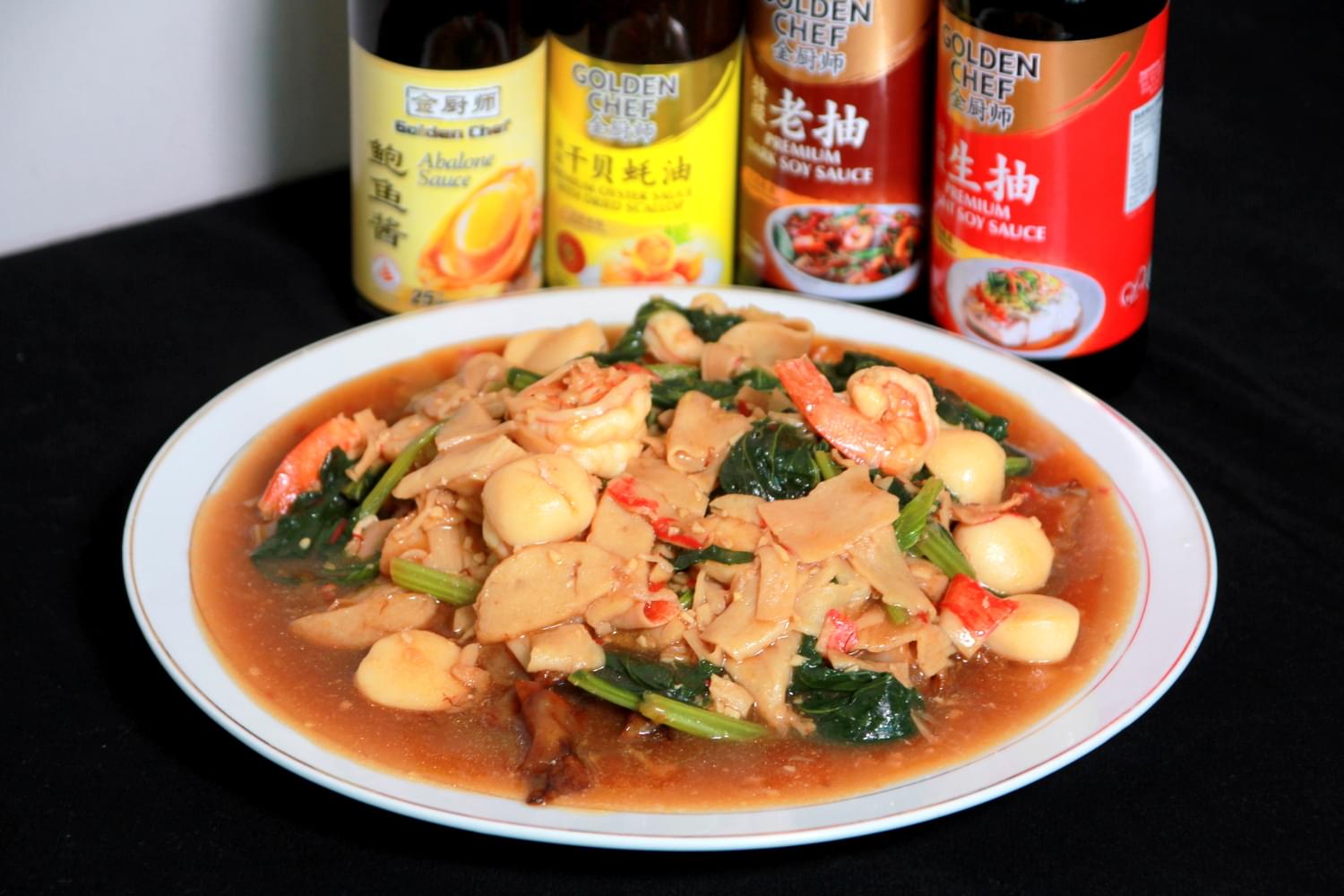 Seafood Hor Fun
Ingredients
Kway Teow/Thick Rice Noodles

400 g

Medium Prawns (peeled & de-veined)

(peeled & de-veined)

8

GOLDEN CHEF Premium Dark Soy Sauce

1 tsp

GOLDEN CHEF Premium Light Soy Sauce

2 tsp

GOLDEN CHEF Premium Oyster Sauce with Dried Scallop

2 tbsp

Fish Cakes (sliced)

(sliced)

80 g

Fish Balls (halved)

(halved)

10

Crab Sticks (halved)

(halved)

8

Garlic (minced)

(minced)

2 tbsp

Water

2 cups

Cornflour (optional)

(optional)

2 tsp

Cooking Oil
How to cook
Step 1
Heat up oil in a wok and stir-fry Kway Teow. Add dark soy sauce and coat evenly.
Step 2
Stir fry the noodles until brown on the edges. Remove noodles from wok and set aside.
Step 3
Using the same wok, add some oil and fry fish cakes, fish balls, crab sticks, prawns and Chye Sim.
Step 4
Add oyster sauce, water, light soy sauce and stir in cornflour to thicken the gravy. Let it simmer for 2 minutes.
Step 5
Add cooked Kway Teow and mix with the gravy. Ready to serve.