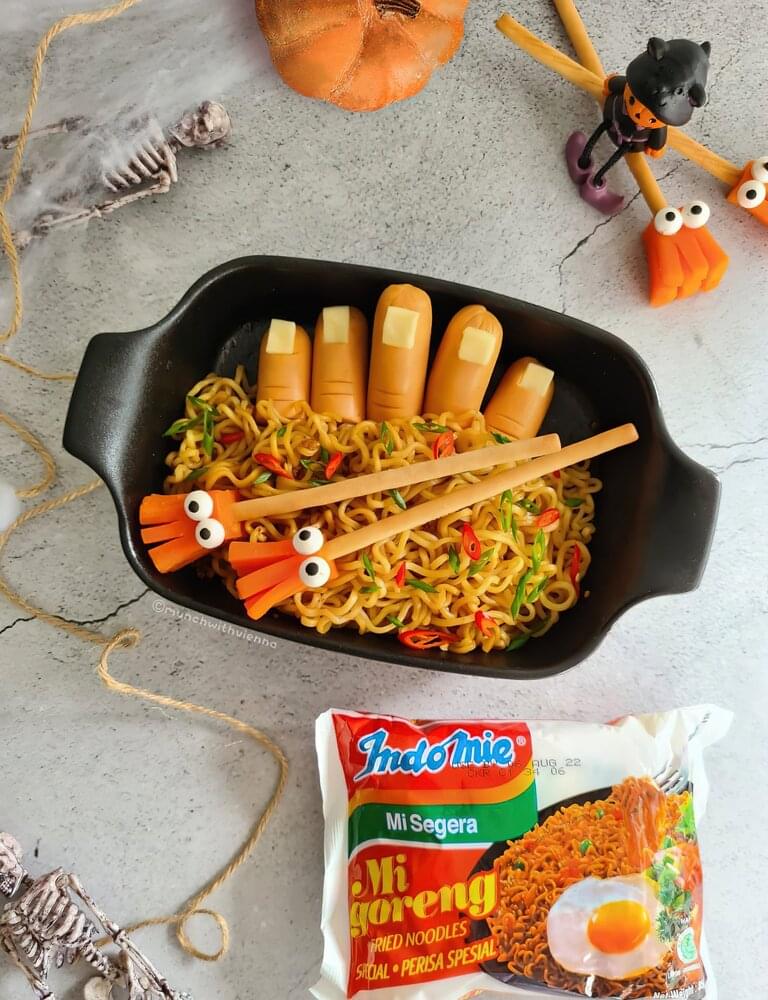 Spooky Mi Goreng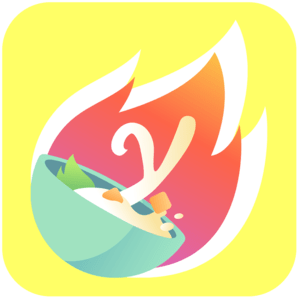 From

YoRipe

by Munchwithvienna
Ingredients
| | |
| --- | --- |
| Packet Instant Noodle | 1 |
| Carrot | 1 g |
| Cheese | 1 slice |
| Biscuit Stick | 4 sticks |
| Edible Eyes | 8 pieces |
| Hotdog | 3 pieces |
How to cook
Start cooking
In a large pot of boiling water, cook Mi Goreng Fried Noodles until tender, about 3-4 minutes & drain well. In a clean plate, add the seasonings, mix well before adding the cooked noodles. Combine the seasoning & noodles till incorporated, then set aside.
Prepare the decorations
To make the fingers, use a paring knife to score the hotdog then peel the patch off to make the bottom nail bed. Score the hotdogs twice to make the finger joint. To make brooms, cut the carrots into 3" long. Cut about 3/4 strips of the way up the carrot & set aside.
Start cooking
In a clean pot, add the hot-dogs & carrots into boiling water, cook for about 3 mins & drain well.
Assemble and serve
To make fingernails, cut the cheese into 5 small rectangles & stick on the finger. Place the biscuit stick into each carrot to make the broom handle. Top them up with edible eyes. Garnish the noodles with spring onions, chilli padi, top it with fingers & brooms!
Tried this recipe? Rate it!