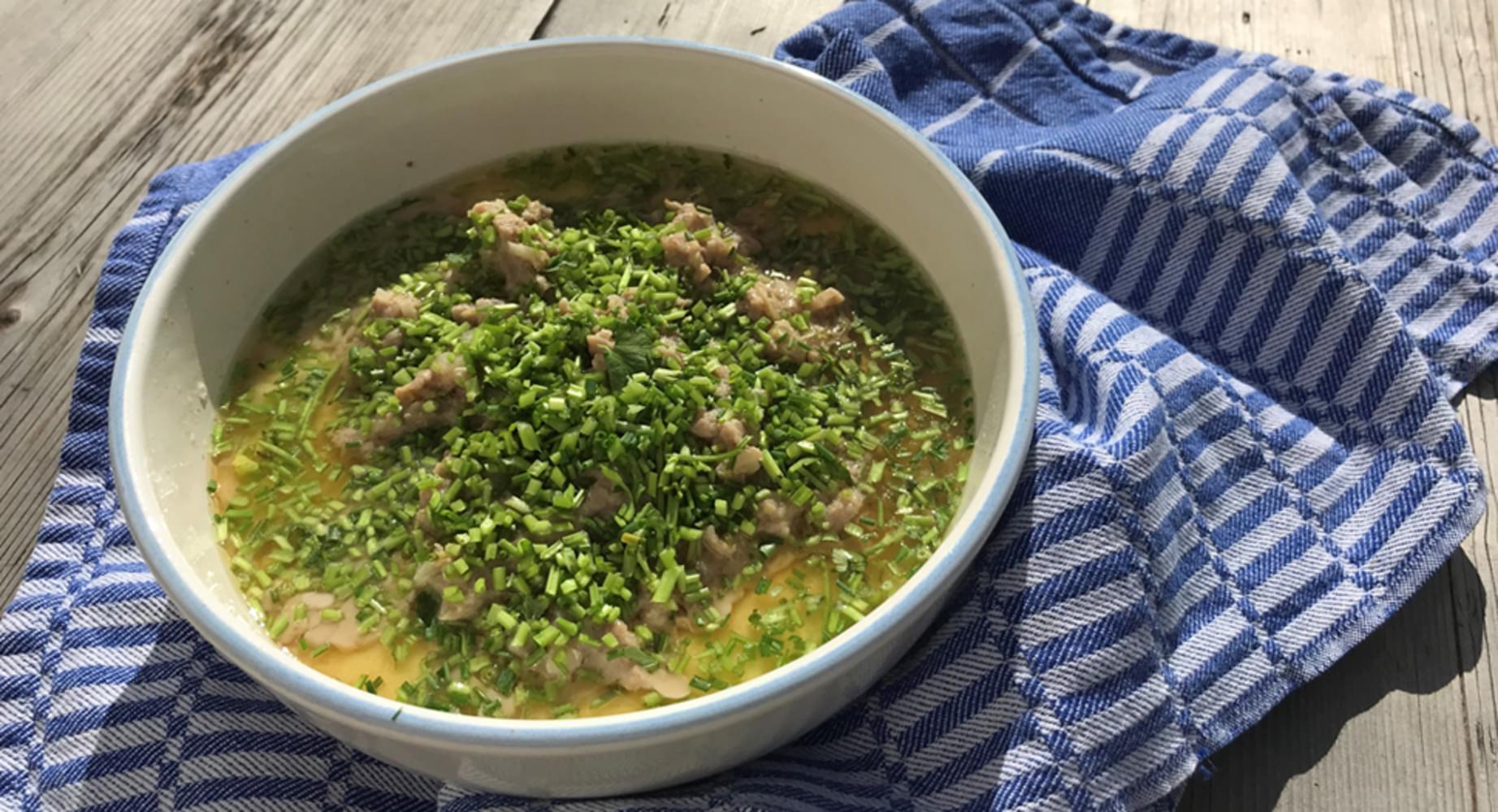 Steamed Egg with Pork and Salted Vegetables
Ingredients
Pork Minced

150 g

Eggs

2

Chicken Broth

200 g

Salted Vegetables

15 g

Spring Onions

both the green and white stem chopped

20 g

Garlic

finely minced

10 g

Shallots

finely chopped

20 g

Coriander Leaves

chopped, garnish

Shao Xing Chinese Cooking Wine

10 g

Soy Sauce

10 g

White Pepper

ground

1 pinch
How to cook
Marinate pork
Marinate the pork mince with Chinese cooking wine and soy sauce.
Mix thoroughly with the spring onions, shallots, salted vegetables, garlic and white pepper.
Prepare eggs
Whisk the chicken broth and eggs together.
Strain the egg mixture through a sieve to remove air bubbles and into a ceramic bowl that can be used for steaming food.
Start steaming
Wrap the bowl in cling film and steam for approximately 15 mins.
When the egg mixture has set, gently add the minced pork mixture on top of the custard-like egg mixture.
Cover the bowl and steam for an additional 5 minutes, or until the pork mince mixture is thoroughly cooked.
Remove from heat and garnish with the chopped coriander leaves and stems before serving!
Tried this recipe? Rate it!