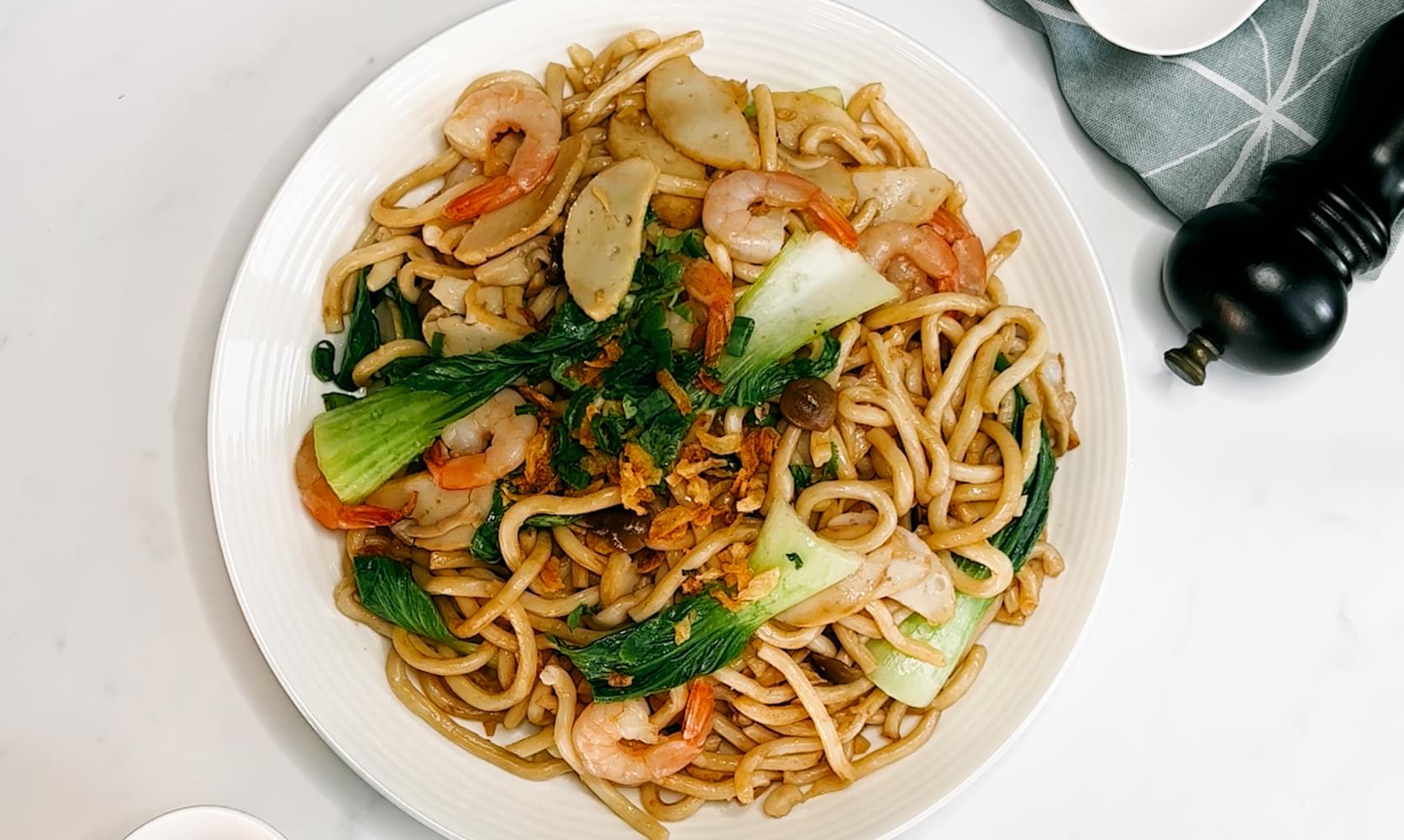 Stir-fried Udon with Shrimp and Fish Cake
Ingredients
Fish cake, sliced

1 packet

Frozen shrimp, defrosted

100 g

Chef China Shanghai Green

1 packet

FairPrice udon, blanched in hot water

3 packets

Garlic, minced

2 cloves

Cooking oil

2 tbsp

Seasoning

Mirin

1 tbsp

Light soy sauce

1 tbsp

Dark soy sauce

2 tbsp

Oyster sauce

1 tbsp
How to cook
Start cooking
Heat oil in a pan over medium-high heat.
Sauté garlic for about 30 seconds until fragrant.
Add shrimp, fish cake and xiao bai cai. Fry until cooked (about 3 minutes)
Add the udon noodles and seasoning.
Stir fry for 2-3 minutes. Make sure ingredients are mixed well and udon noodles are evenly coated with seasoning.
Garnish with chopped spring onions or fried onions (optional).
Tried this recipe? Rate it!