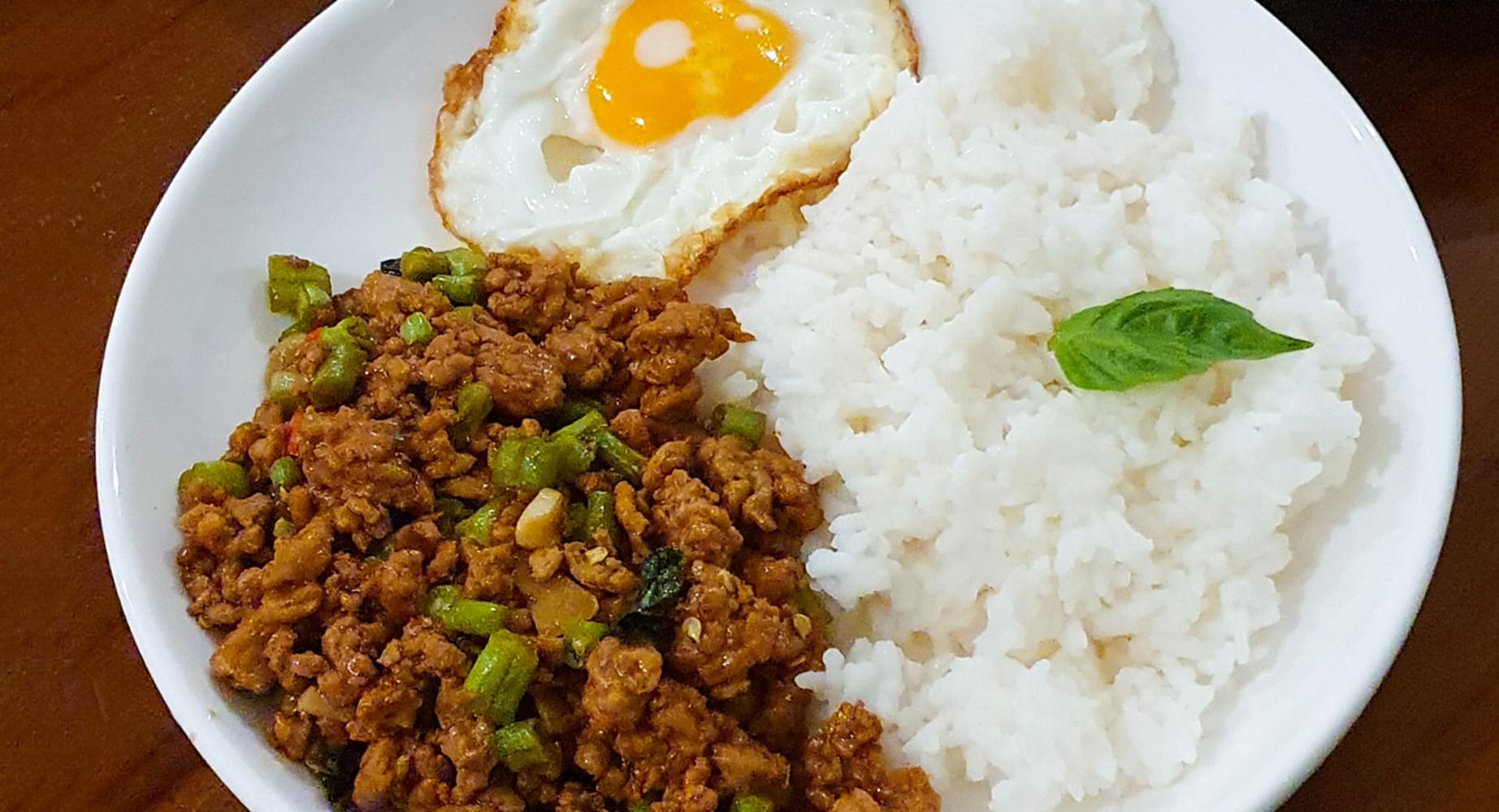 Stir-Fry Basil Pork with Rice & Egg
Ingredients
Rice

2

Minced Pork

300 g

Kaprao Thai Basil Stir Fry Seasoning

1 packet

Eggs

2

Long Bean

diced

150 g

Fresh Basil

leaves

8 g

Chilli Padi

diced

3

Garlic

diced

3 cloves

Cooking Oil

1⁄4 cup

Sugar

1 tbsp

Water

1⁄4 cup
How to cook
Prepare egg
Fry eggs sunny side up and set aside.
Start cooking
Heat up a non-stick frying pan and add in cooking oil.
Once the pan is hot, add in minced pork (or minced chicken or seafood as replacement) and break up the clumps into smaller pieces.
Once the meat is browned, add in garlic and long bean and stir fry for another 1 min.
Add in the Kaprao Thai Basil Stir Fry Seasoning and water, then continue to stir fry for another 1 min.
Adjust the taste with sugar.
Turn off the heat, then add chilli padi (diced) and fresh basil leaves. Stir well and serve immediately with steamed rice and sunny-side-up eggs.