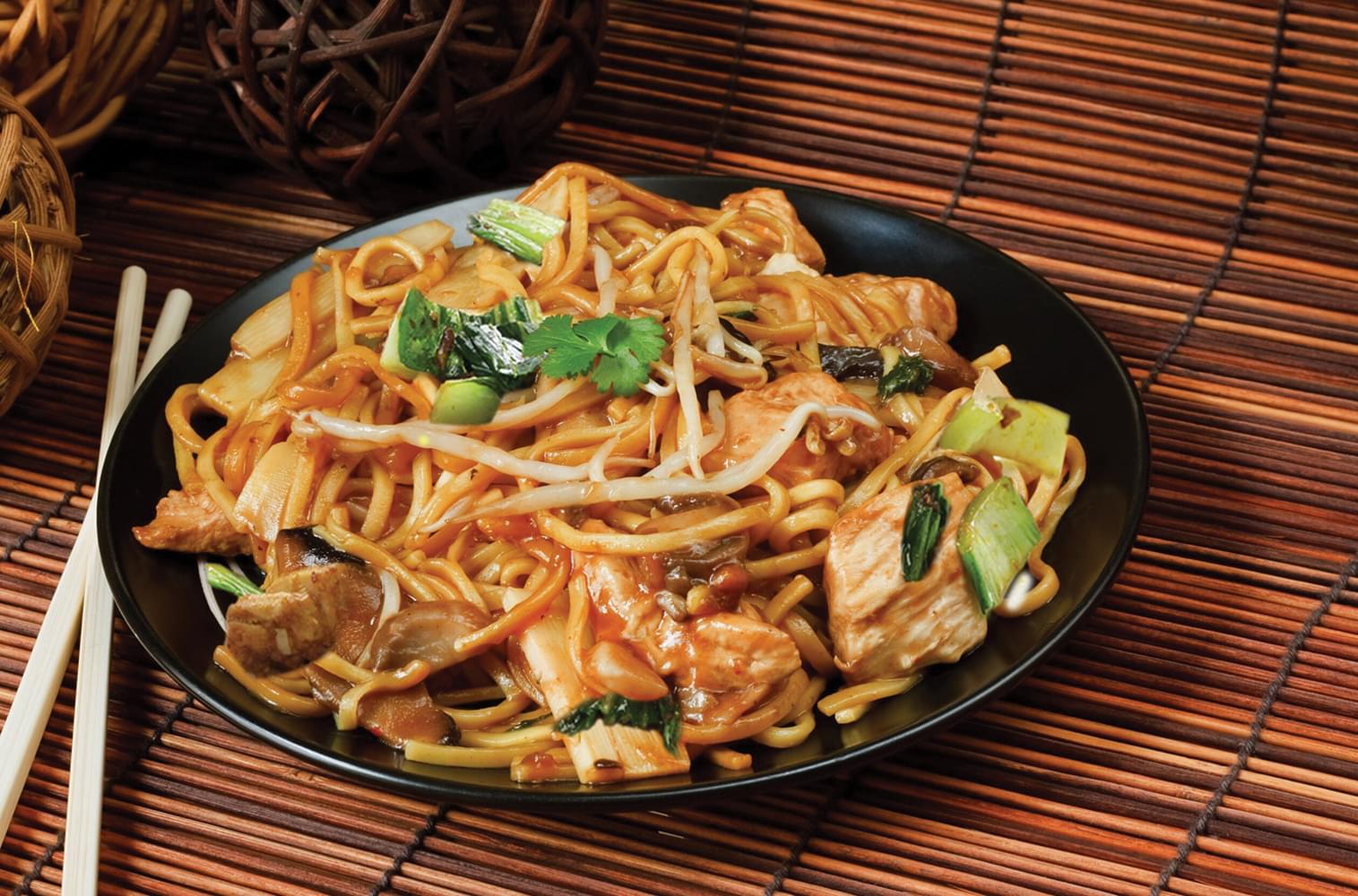 Ingredients
Boneless Chicken Thigh

(cut into bite size)

400 g

FairPrice Superior Dark Soya Sauce

1 tsp

Sesame Oil

1 tsp

Cornflour

1⁄2 tsp

Cai Xin

200 g

Yellow Noodles

450 g

Garlic

(chopped)

3 cloves

Premix Sauce

Hot Water

200 ml

FairPrice Superior Light Soya Sauce

1 tbsp

FairPrice Superior Dark Soya Sauce

2 tbsp

FairPrice Oyster Sauce

1⁄2 tbsp

Sesame Oil

1 tsp

Sugar

1 tsp
How to cook
Step 1
Place cut bite-size chicken thigh into a bowl, add in superior dark soya sauce, sesame oil and cornflour. Mix well.
Step 2
Marinate the chicken and refrigerate for an hour.
Step 3
Add the ingredients for sauce to 200ml hot water. Mix them well and ensure sugar dissolve into the water. Set aside.
Step 4
Heat the wok with cooking oil. Pan-fry the chicken till both sides are brown.
Step 5
Add chopped garlic and stir-fry till fragrant.
Step 6
Add in yellow noodles and fry for 2 mins. Mix well with chicken. Add in the cai xin and pour in the premixed sauce.
Step 7
Fry till the sauce is absorbed by the noodles.
Dish out and ready to serve
Tried this recipe? Rate it!