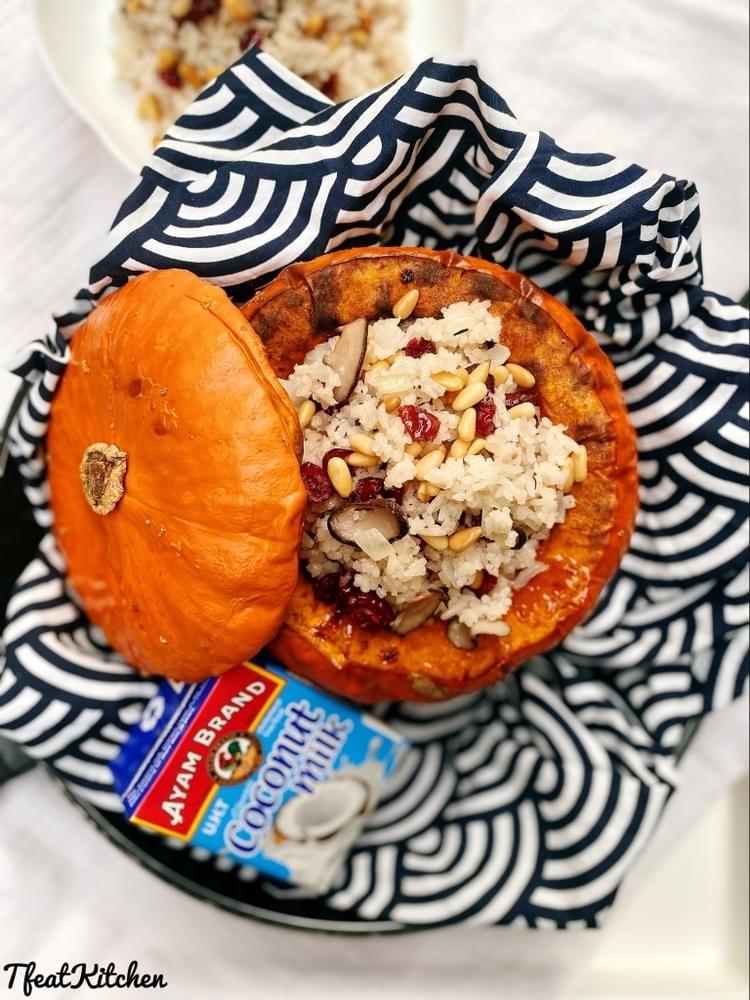 Stuffed Pumpkin Spiced Rice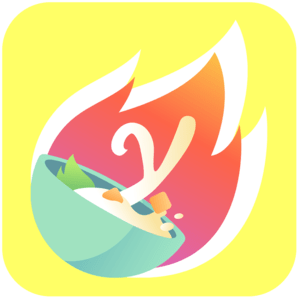 From

YoRipe

by Tiny Feat Kitchen
Ingredients
| | |
| --- | --- |
| Pumpkin | 1 |
| Coconut Oil | 1 tbsp |
| Rice | 1 cup |
| Coconut Milk | 3⁄4 cup |
| Milk | 1⁄4 cup |
| Onion | 1 |
| Salt | 3⁄4 tsp |
| Pepper | 3⁄4 tsp |
| Cinnamon | 1 stick |
| Star Anise | 1 |
| Clove | 5 |
| Cardamom | 3 |
| Fresh Thyme | 3 sticks |
| Cranberry | 1⁄4 cup |
| Pine Nuts | 1⁄4 cup |
| Unsalted Butter | 1 tbsp |
| Sliced Mushrooms | 1⁄4 cup |
How to cook
Prepare the rice
Wash rice till the water is clear. Allow rice to soak for 30 mins. While waiting, get ready to roast the pumpkin.
Prepare the pumpkin
Wash pumpkin. Using a knife, cut off the pumpkin top.
Coat pumpkin with coconut oil (including the top that's being cut away), and bake for 200C for 35mins to 40 mins. Once pumpkin is baked, set aside to cool.
Start cooking
After 30 mins, drain the water from the rice. Transfer rice to a frying pan. Add butter, followed by spices (cardamom, cinnamon, cloves, star anise, thyme). Fry till fragrance.
Add mushroom, coconut milk + milk, salt and pepper. Mix well and cook for 20-25 mins or until rice is ready!
Assemble and serve
Once the rice is cooked, remove spices (thyme, cardamom, cloves, cinnamon stick, star anise). Add pine nuts and cranberry. Mix well and transfer to roasted pumpkin.
Tried this recipe? Rate it!