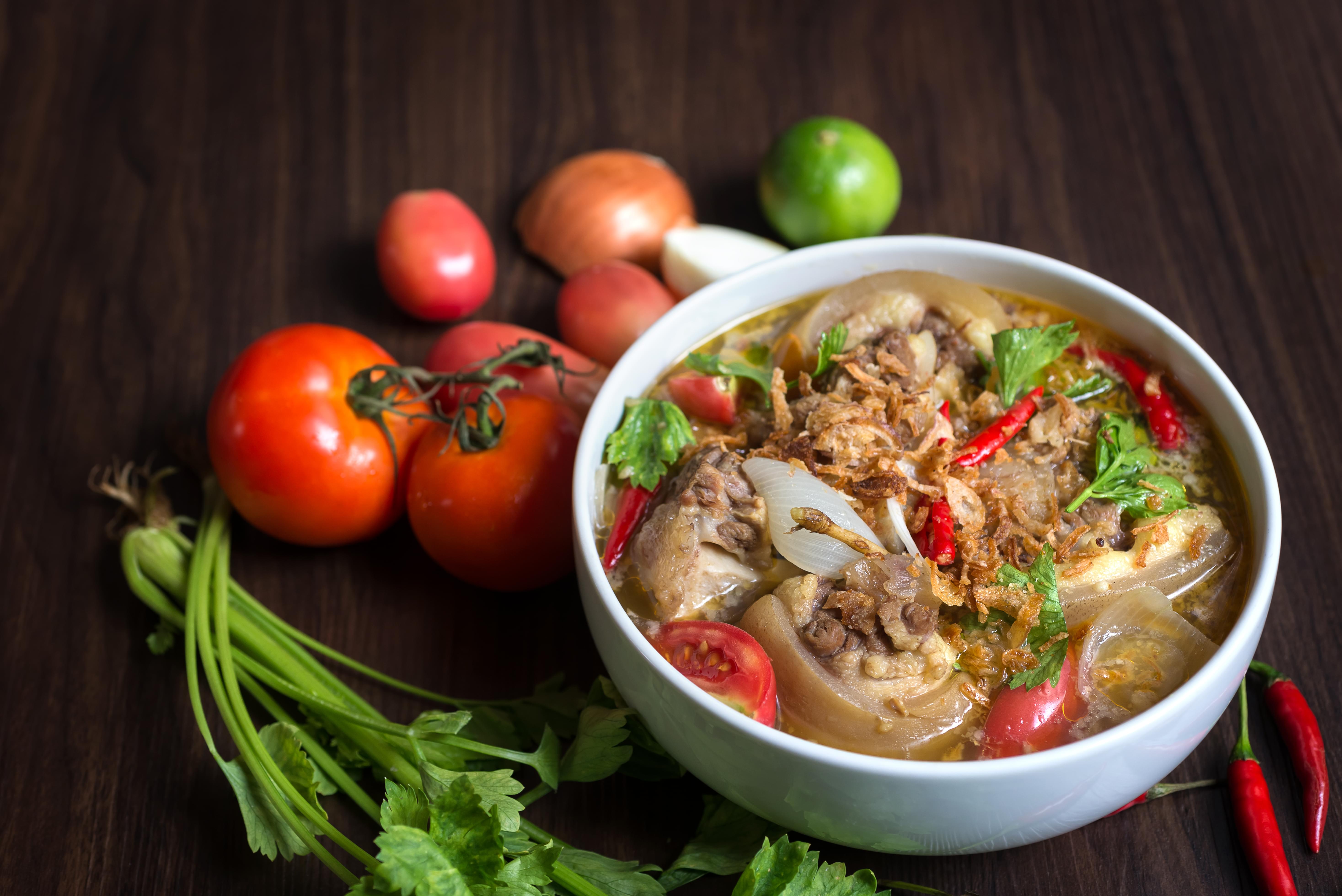 Sup Ekor (Oxtail Soup)
Ingredients
Oxtail

1.5 kg

Beef Stock

500 ml

Water

800 ml

Carrot (Cubed)

(cubed)

1 cup

Potato (Cubed)

(cubed)

2 cups

Celery (Sliced)

(sliced)

1⁄2 cup

Onion (Quartered)

(quartered)

1 cup

Tomatoes

(wedges)

2 cups

Ginger

(sliced)

20 g

Garlic

(minced)

40 g

Ground Cumin

1 tbsp

Ground Coriander

2 tbsp

Cinnamon

1 stick

Cardamoms

4 pieces

Star Anise

1 piece

Fish Sauce

2 tbsp

Oil

1⁄4 cup

Spring Onion

(for garnish)

20 g
How to cook
Step 1
Add oil into a soup pot to sauté garlic, ginger and onion till slightly wilted, then add in ground cumin, ground coriander, cinnamon stick cardamoms and star anise and stir-fry over medium heat for 1 minute.
Step 2
Turn up the heat to high and add in oxtail and seared for another 5 mins.
Step 3
Add in beef stock and water and bring it to a boil before letting it simmer in low heat for 2 hours.
Step 4
Add in potatoes and carrots to simmer for another 10mins, before adding in tomatoes and celery to simmer for another 10mins.
Step 5
Season the soup with fish sauce and adjust according to taste preference, garnish with spring onion and the soup is ready to serve!