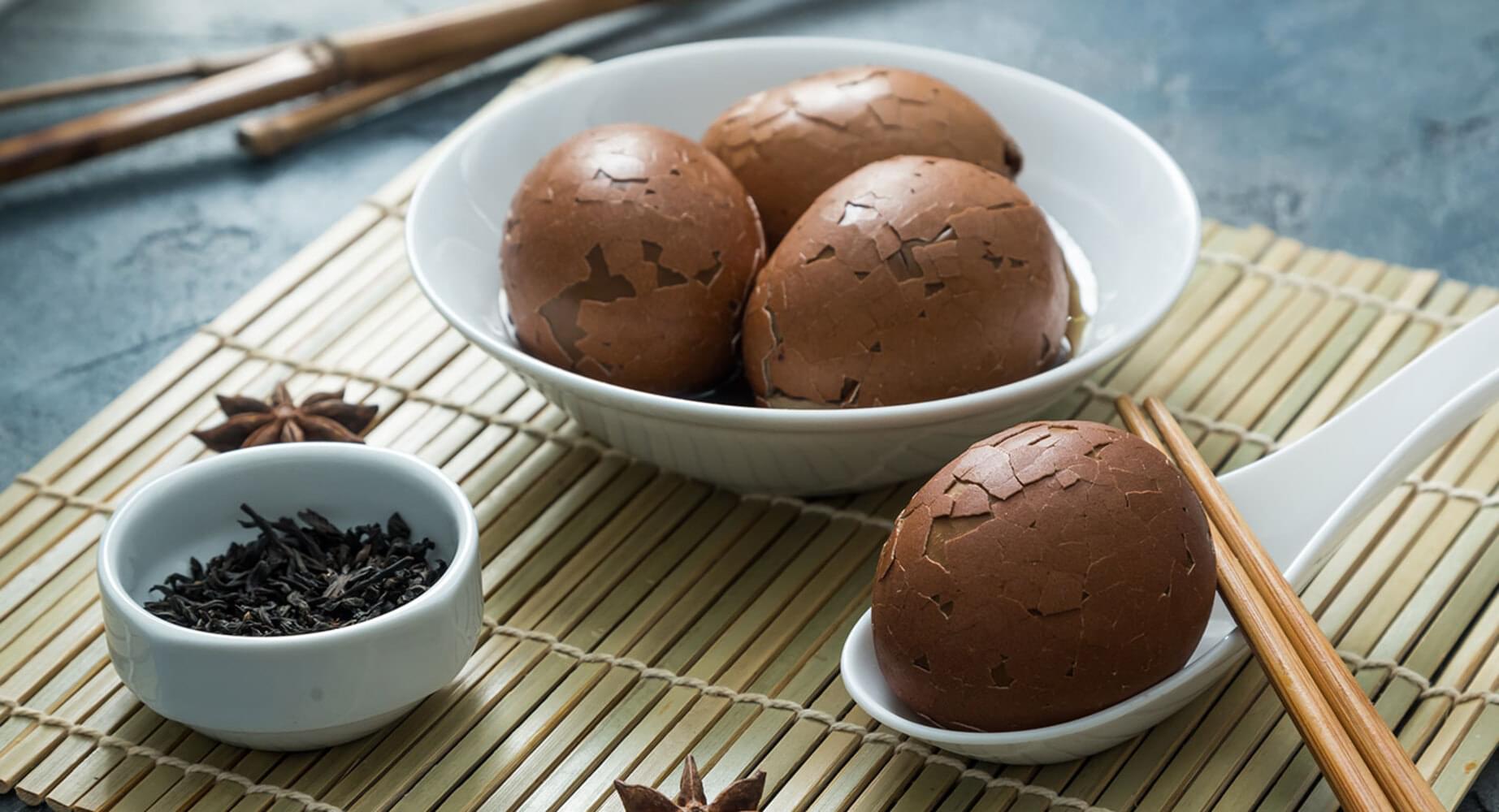 Tea Leaf Eggs
Ingredients
| | |
| --- | --- |
| Eggs | 6 |
| Water | 2 cups |
| Soy Sauce | 3 tbsp |
| Chinese Pu-Erh Tea Leaf | 2 tbsp |
| Cinnamon stick | 1 |
| Star Anise | 1 |
| Cloves | 2 |
| Chinese Five-Spice Powder | 1⁄4 tsp |
| Sugar | 1⁄2 tsp |
How to cook
Step 1
Add 4 cups of water to a medium pot bring it to a boil. Gently drop in the eggs and boil for 7 minutes.
Step 2
Transfer the hard-boiled eggs out of the hot boiling water and rinse them with cold water.
Step 3
Using the back of a teaspoon, gently tap the eggshell to crack the shell.
Step 4
Return the eggs to the water and add in the remaining ingredients. Bring the tea mixture to a boil and immediately turn the heat to low.
Step 5
Simmer for at least 1 hour (the longer the simmering, the better the taste). Add more water if needed.
Step 6
Leave the tea eggs in the mixture overnight to develop more flavour.