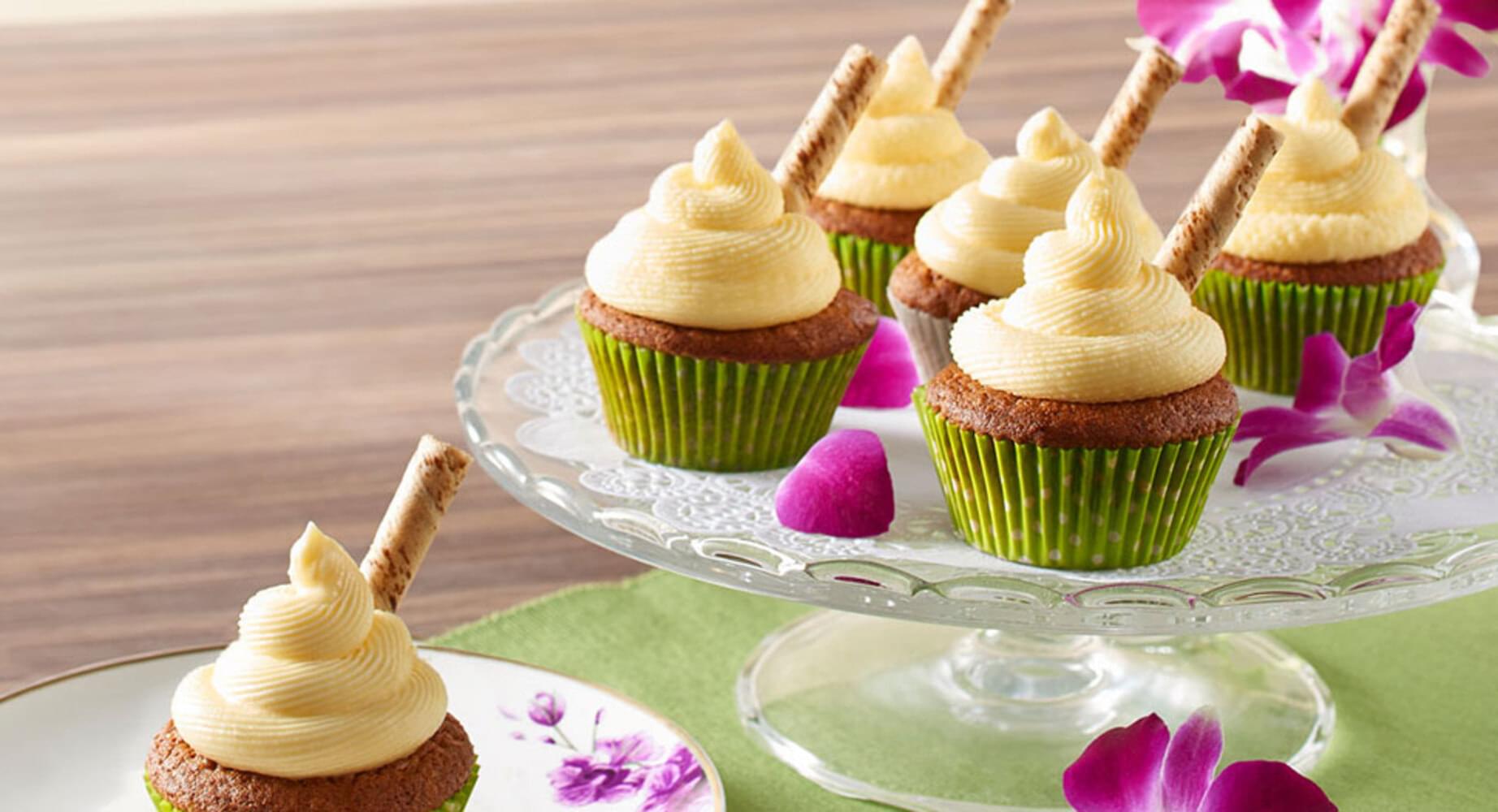 Ingredients
Eggs

3

Unsalted Butter

room temperature

115 g

Teh Tarik 3-in-1 mix

approximately 2 sachets

80 g

Plain flour

1 cup

Bicarbonate Of Soda

1⁄4 tsp

Baking Powder

1⁄3 tsp

Vanilla Essence

1 tsp

White Sugar

1⁄2 cup

Brown Sugar

1⁄2 cup

Salt

optional

1 pinch

Water

hot

1⁄4 cup
Icing

Vegetable Shortening

115 g

Sweetened Condensed Milk

200 g

Unsalted Butter

softened

225 g

Vanilla Extract

2 tsp
How to cook
Prepare the teh tarik
Use hot water and dissolve the Teh Tarik powder. The consistency should be smooth peanut butter-like.
Prepare cake batter
Using an electric whisk beat softened butter and sugar together until pale and fluffy.
Then whisk in eggs, one at a time, scraping down the sides of the bowl after each addition.
Add vanilla essence, and sift in plain flour, baking powder, bicarbonate soda and salt.
Whisk until just combined.
Add Teh Tarik mixture into the batter bit by bit and mix.
Set to low speed for 1 min, and then on high speed for 5-7 mins.
Spoon the mixture into the cupcake cases.
Start baking
Pre-heat the oven to 175°C.
Bake for 20 mins until golden brown.
Leave cupcakes to cool.
Prepare icing
In a large bowl, use a mixer to whip butter and vegetable shortening for 3-4 mins till it's light and fluffy.
Add the vanilla extract and beat for 1 min.
Add the condensed milk to the mixture and whip for 1 min. Do not beat too much to avoid introducing air into the final frosting.
Transfer the icing to a piping bag with a nozzle of choice.
Ensure the cupcakes are cooled down before piping.
Tried this recipe? Rate it!