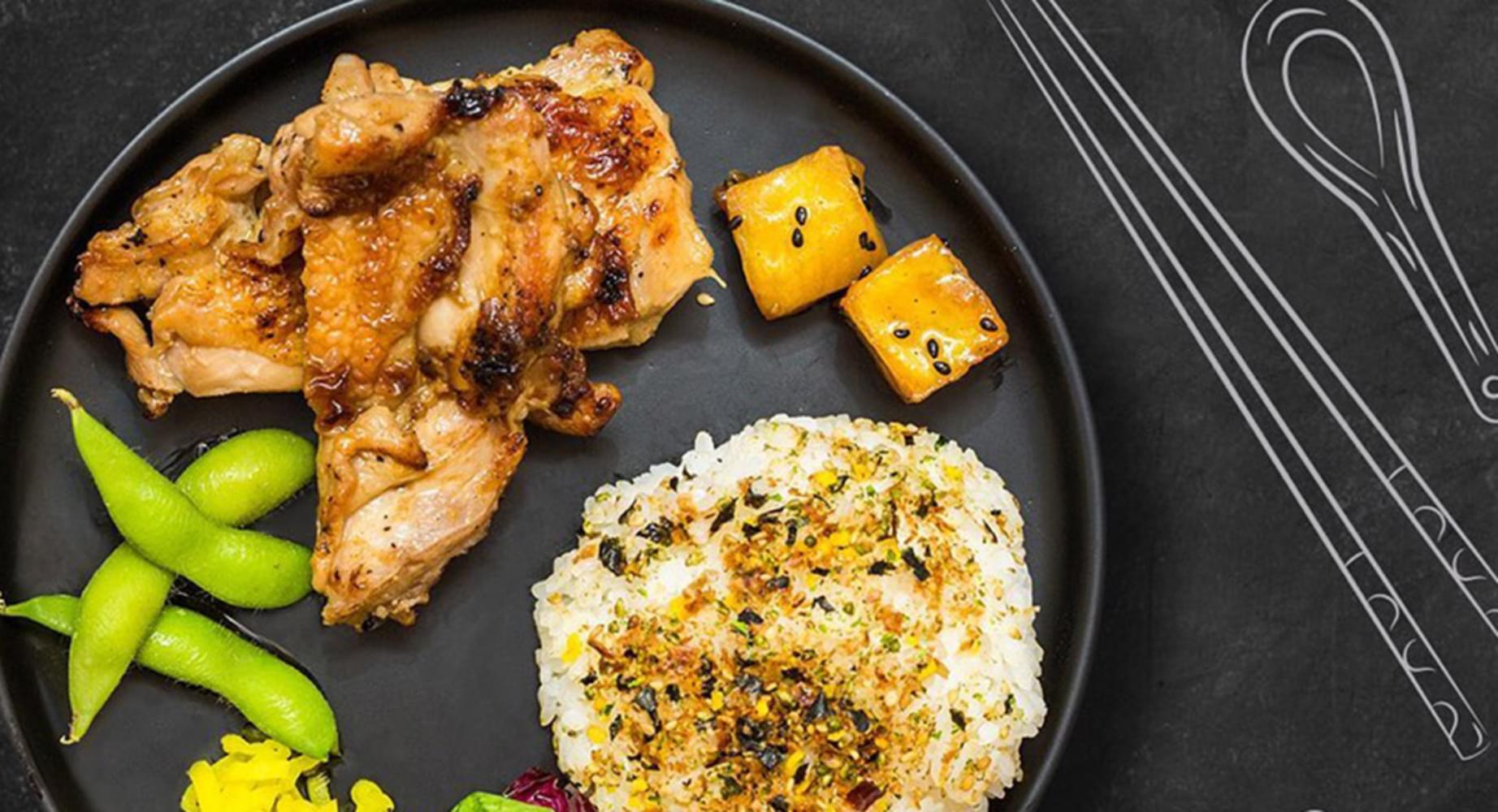 Ingredients
Skin On Boneless Chicken Leg

2

Soya Sauce

1⁄2 cup

Mirin

1⁄2 cup

Garlic

sliced

1 clove

Brown Sugar

1 tbsp

Sesame Oil

1⁄2 tbsp

Ginger

grated

1 tsp

Vegetables

of your choice for the sides
How to cook
Marinate the chicken
Mix the soy sauce, mirin, grated ginger, garlic and brown sugar.
Add the chicken legs into the teriyaki mix and let it marinate for at least 30 minutes, or refrigerate it overnight.
Start cooking
When ready to cook, heat sesame oil.
Using high heat, add the marinated chicken and pan fry until the chicken is dark and glossy. ⠀
Add vegetables or other side dishes of your preference and serve.
Tried this recipe? Rate it!