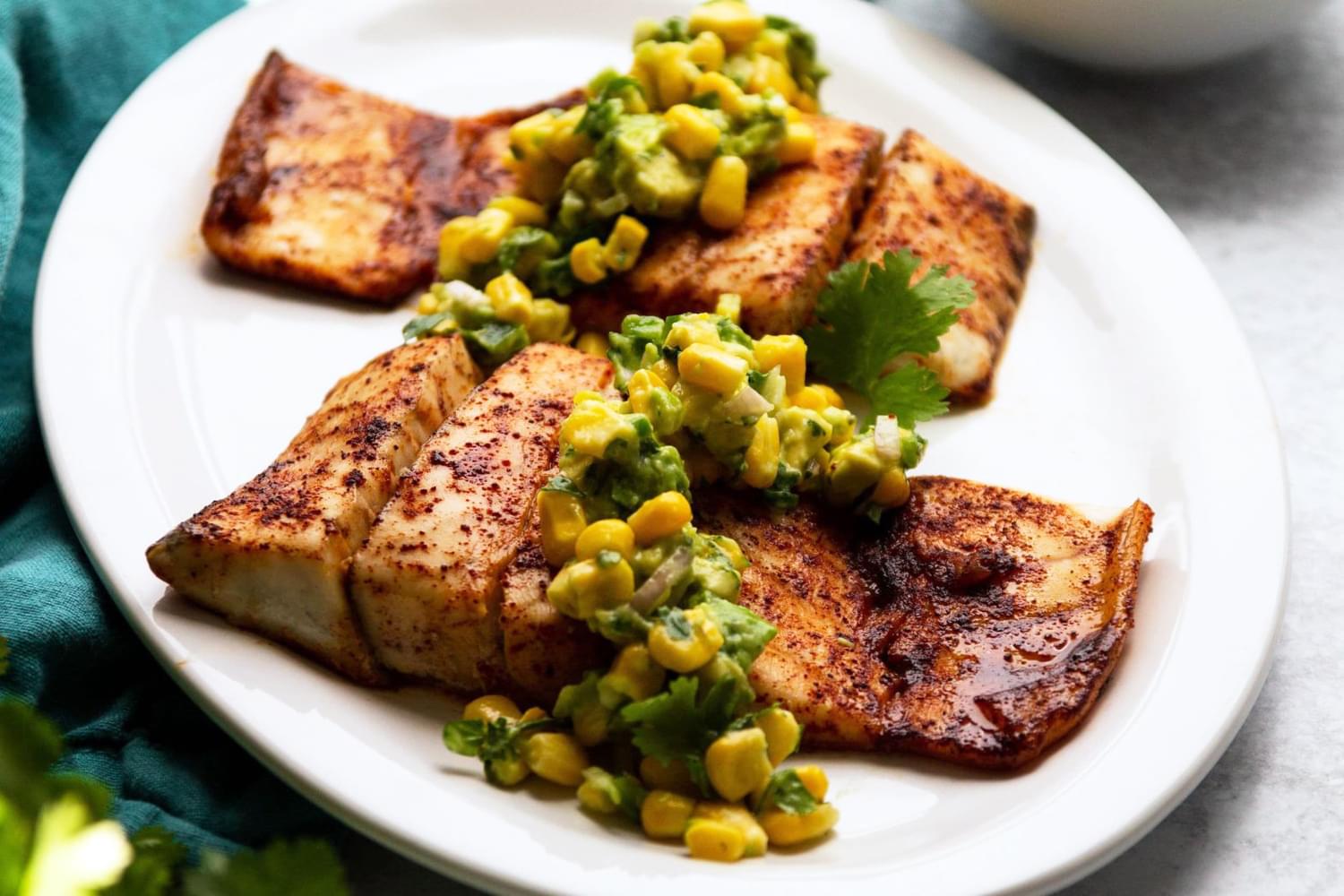 The Better Fish® Spicy Barramundi with Avocado and Corn Salsa
Ingredients
the better fish barramundi skinless fillets

(thawed)

340 g

Honey Chipotle Sauce

Honey

1 tbsp

Lime Juice

2 tsp

Chipotle Chili Powder

1 tsp

Kosher Salt

1⁄2 tsp
Salsa

Corn Kernels

1 1⁄2 cups

Avocado

(diced)

1

Cilantro

(chopped)

1⁄2 cup

Jalapeno

(diced)

2 tbsp

small shallot (about 1/4 cup)

(diced)

1

Lime Juice

2 tbsp

Salt to taste
How to cook
Prepare the sauce
Preheat oven to 190 degrees celsius. Whisk honey, lime juice, chipotle chili powder and salt in a small bowl to form the sauce.
Prepare Barramundi fillets and serve!
Place Barramundi fillets on a sheet pan lined with parchment paper. Pour the sauce over the fish and spread it evenly over both sides of the Barramundi.
Bake Barramundi at 190 degrees celsius for 15-18 minutes until the fish is bright white and flakes easily with a fork.
Serve immediately with corn salsa, fresh cilantro and lime wedges for garnish.
Tried this recipe? Rate it!