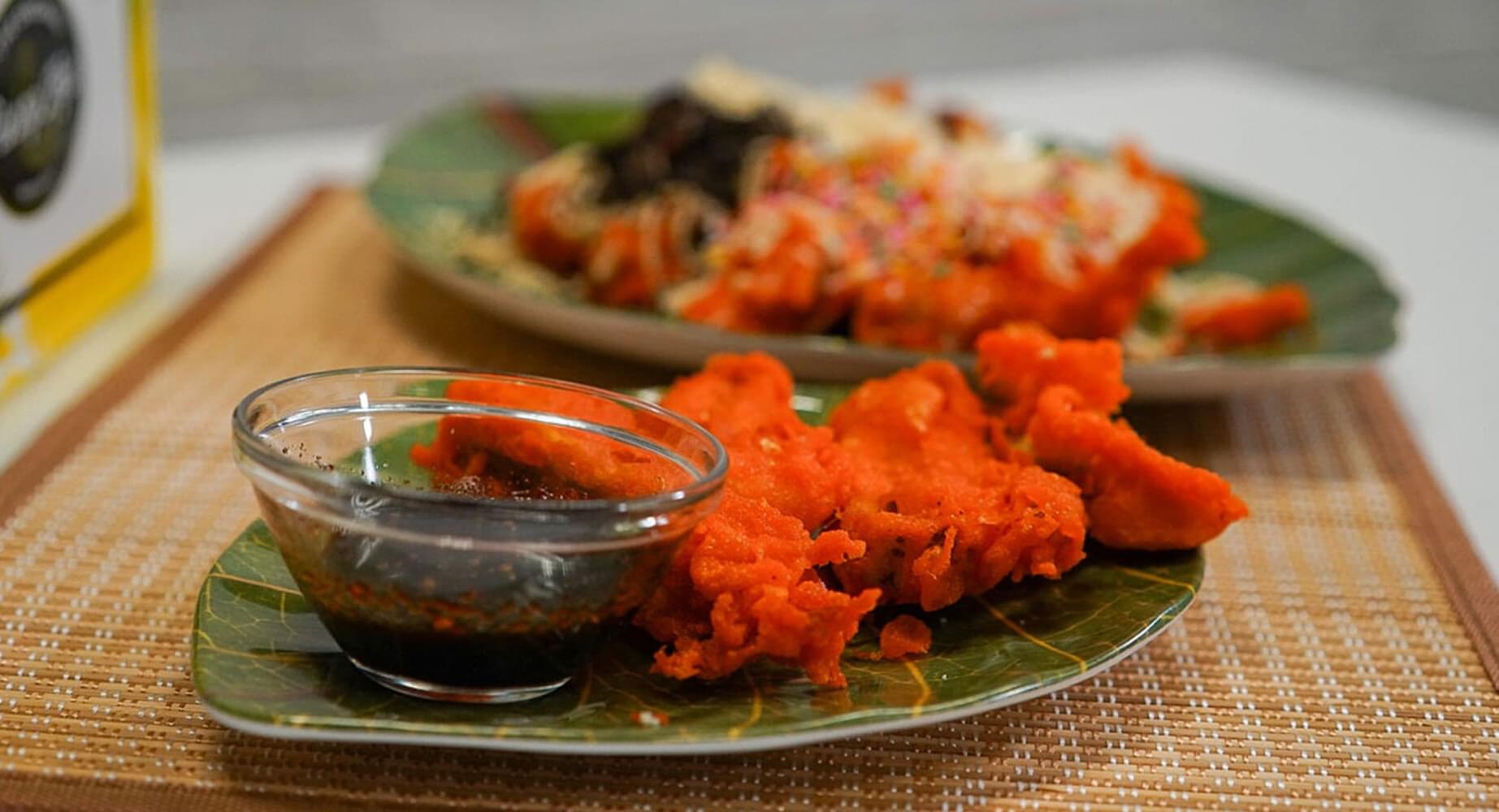 Ingredients
Fried Bananas

Bananas

9

Plain Flour

250 g

Rice Flour

250 g

Salt

3 tbsp

Cooking Oil

1 tbsp

Water

room temperature

400 ml

Cooking Oil

to fry

Toppings

Condensed Milk

to taste

Chocolate Syrup

Strawberry Syrup

Oreos

crushed

Shredded Cheddar Cheese

Rainbow Sprinkles
How to cook
Prepare the batter
Mix the plain flour, rice flour, salt, 1 tablespoon of oil and 2 cups of water together.
Start cooking
Dip the bananas fully in the batter.
Fry the bananas for 10-15 minutes.
Once golden in colour, remove the bananas from the pan.
Pour the condensed milk on the fried bananas evenly.
Pour the chocolate syrup, strawberry syrup and shredded cheese on the fried bananas.
Lastly, add the crushed Oreos and rainbow sprinkles on top of the fried bananas.
Tried this recipe? Rate it!