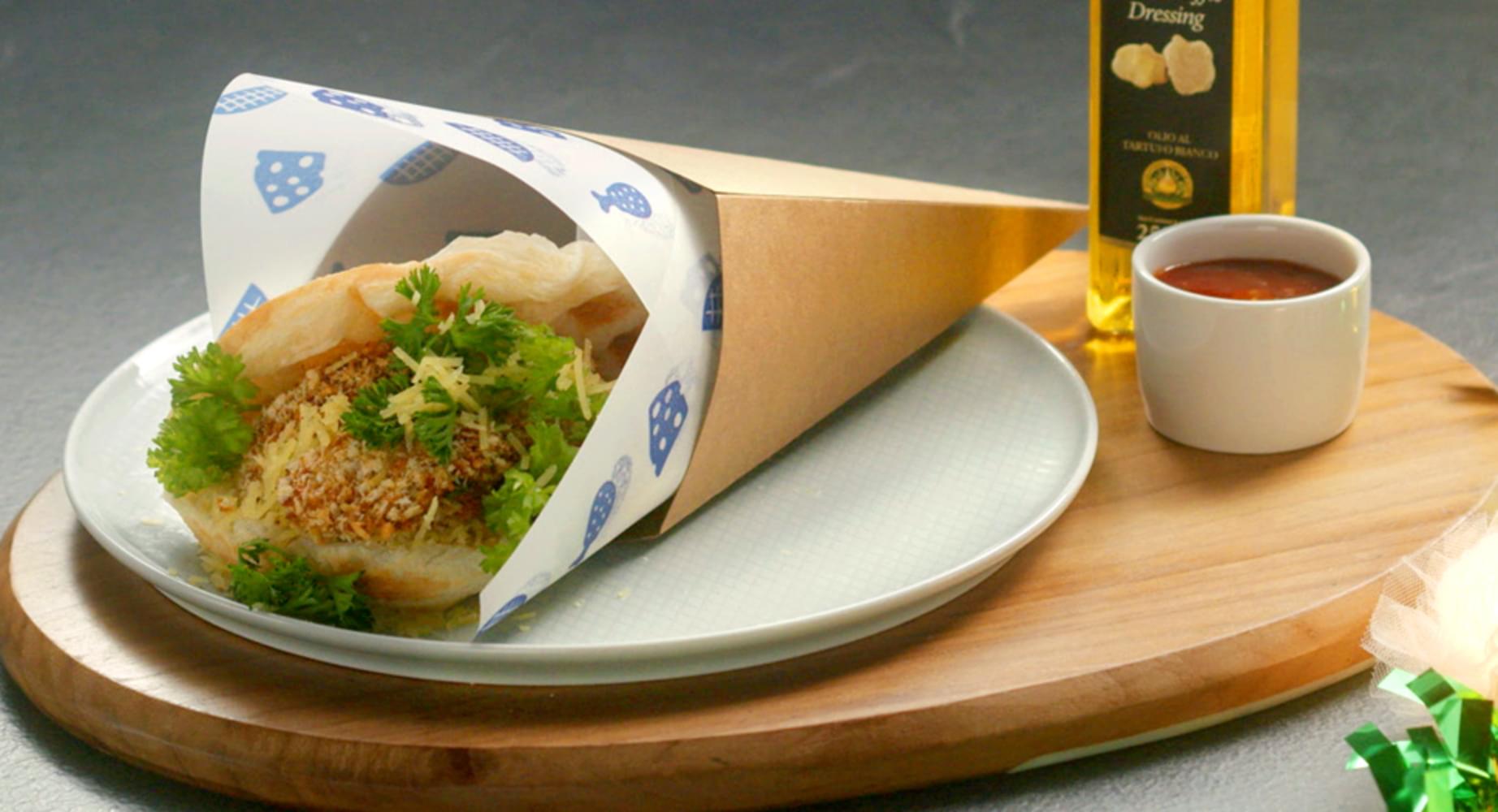 Truffle Cheese Prata (Waffle Style)
Ingredients
Frozen Prata

3 pieces

Chicken Breast

cut into strips about 2cm thick

500 g

Panko Breadcrumbs

2 cups

Parmesan Cheese

shredded

1⁄4 cup

Egg

large sized, beaten

1

Olive Oil

2 tbsp

Lemon Juice

1 tbsp

Parsley

chopped

1 tbsp

Truffle Oil

1 tsp

Garlic Powder

1⁄2 tsp

Paprika

1⁄2 tsp

Black Pepper

1⁄2 tsp

Salt

1⁄2 tsp
How to cook
Prepare the prata waffle ("praffle")
Preheat the waffle maker.
Cook the prata according to the package instructions.
Start cooking
In a bowl, combine the panko breadcrumbs and shredded parmesan cheese.
In another bowl, beat the egg the mix in the olive oil, lemon juice, parsley, garlic powder, paprika, salt, pepper and parsley.
Coat the chicken strips in the egg mixture followed by the breadcrumb mixture (ensure that the chicken strips are well-coated).
Spray both sides of the chicken strips with cooking oil.
Preheat the air fryer to 200°C.
Air fry the chicken strips for 10 minutes, flipping halfway.
Ensure that the chicken strips are cooked through, golden and crispy.
Top the prata waffle ("praffle") with the cooked chicken strips.
Drizzle truffle oil and sprinkle with more shredded parmesan cheese.
Tried this recipe? Rate it!