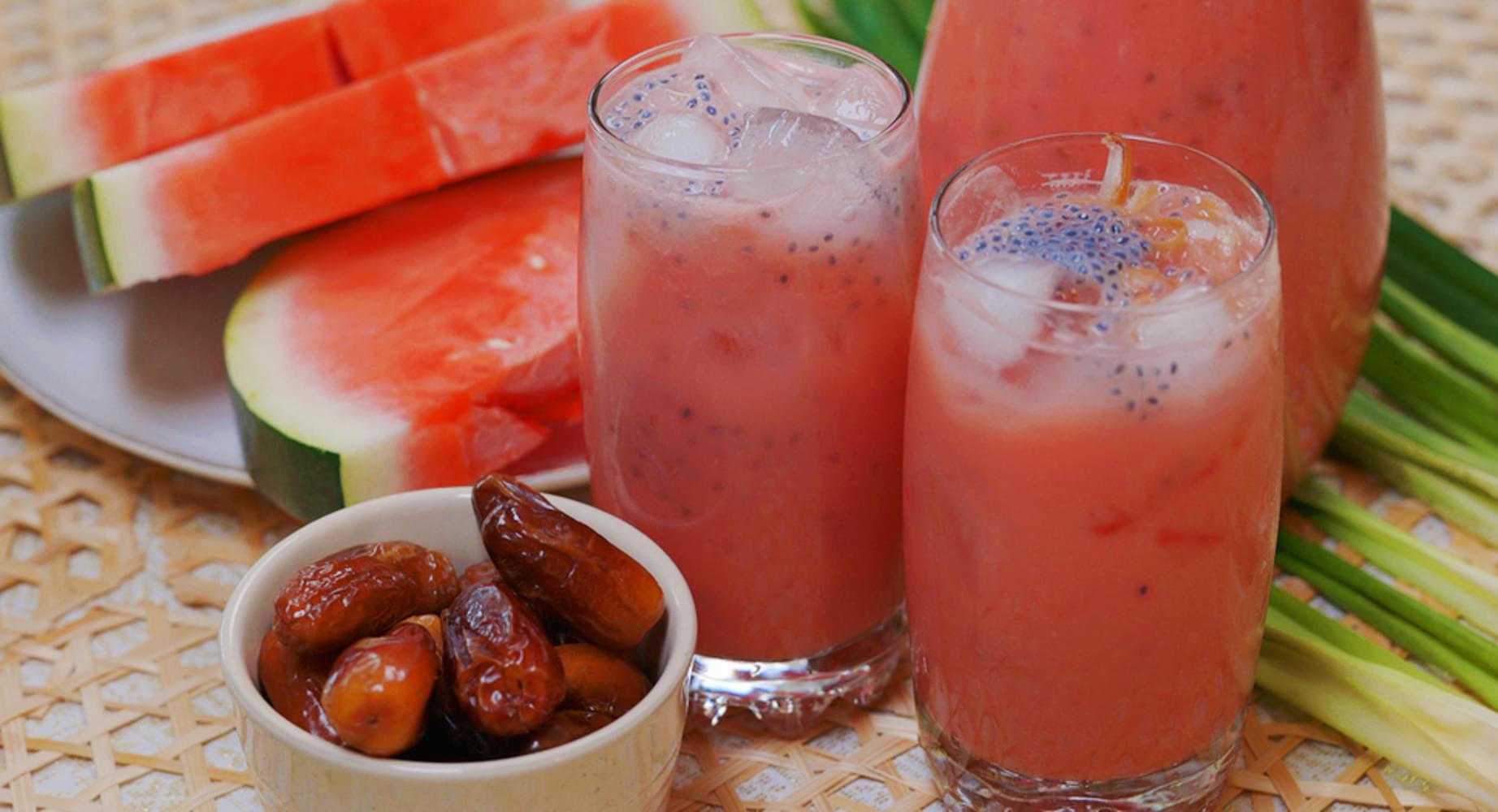 Ingredients
Watermelon

cubed

1⁄2

Pandan Leaf

1

Basil Seeds

1 tbsp

Gum Tragacanth

1 tbsp

Dried Dates

1 handful

Evaporated Milk

or to taste

3⁄4 cup

Sugar

1 cup

Water

1 cup
How to cook
Prepare the soaked ingredients
Soak the gum tragacanth for 7 hours or overnight (if possible).
Soak the basil seeds in water until they become plump.
Slice the dried dates thinly then soak them in boiling water for 10-15 minutes to soften.
Prepare the liquids
Rip the pandan leaf in half to release its fragrance then knot it.
Add water, sugar and pandan leaf in a pot and keep stirring until it reaches a low boil, or the sugar has dissolved completely.
Remove the pot from heat and refrigerate the pandan sugar syrup so it can cool down faster.
Blend the cubed watermelon.
Assemble and serve
Add the soaked ingredients into a jug.
Pour in the pandan sugar syrup and the blended watermelon.
Add then evaporated milk, stir will and serve chilled!
Tried this recipe? Rate it!