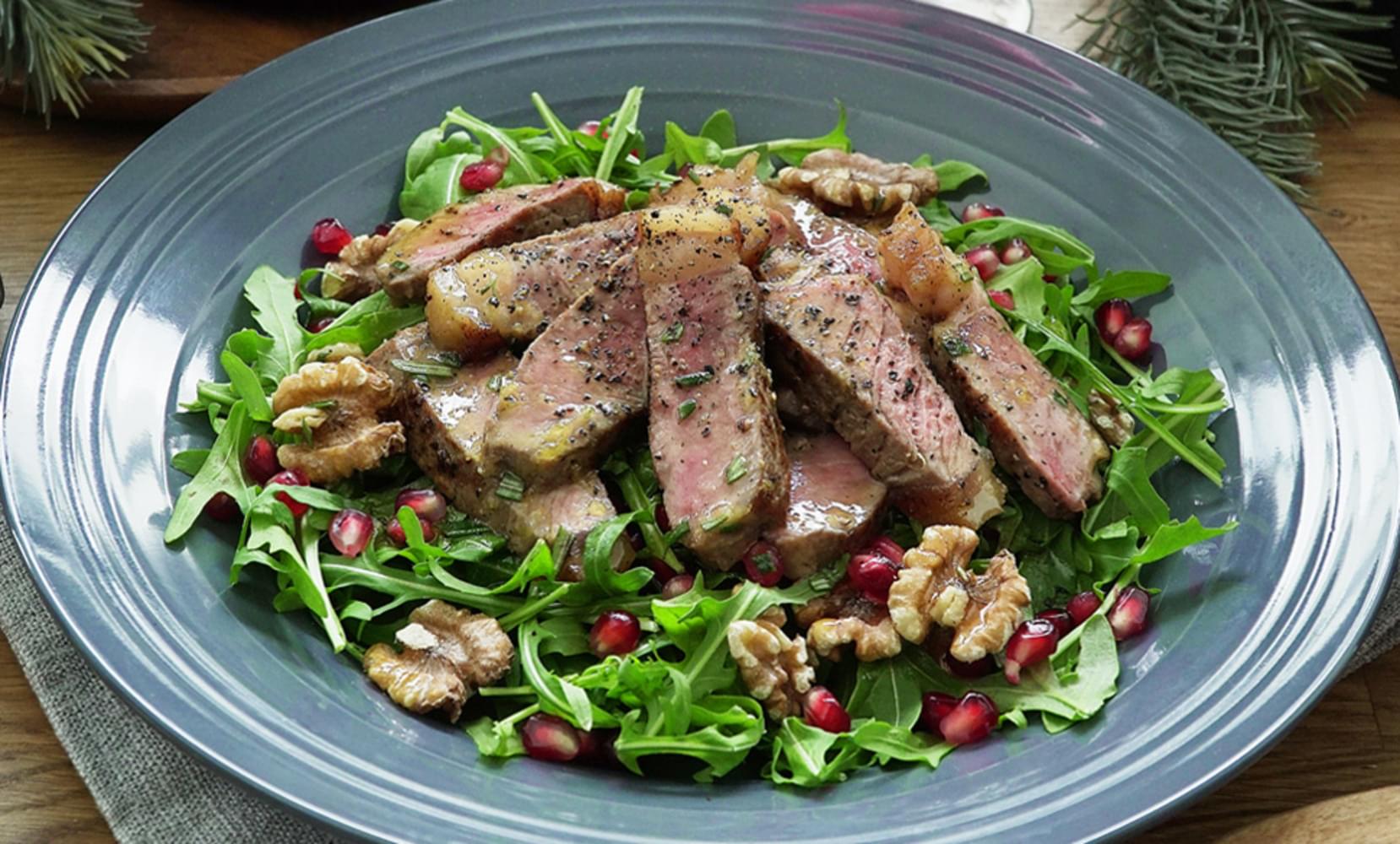 Yuletide Steak Salad Surprise
Ingredients
Steak

sirloin or ribeye

400 g

Walnut

1 cup

Pomegranate

1

Wild Rockets

150 g

Butter

2 tbsp

Extra Virgin Olive Oil

1 tsp

Salt

to taste

Pepper

to taste

Vinaigrette

Extra Virgin Olive Oil

1⁄4 cup

Rosemary

chopped

2 sprigs

Lemon Zest

1

Lemon Juice

2 tbsp

Honey

2 tbsp

Dijon Mustard

1 tsp

Salt

to taste

Pepper

to taste
How to cook
Prepare the steak
Brush the extra virgin olive oil on the steak.
Season the steak with salt and pepper on both sides.
In a hot pan, cook the steak for 6 minutes or till medium rare, flipping every minute while basting the steak with butter.
Adjust the timing to your preference for the doneness of the steak.
Set the steak aside to rest.
Prepare the dressing
In a bowl, mix the extra virgin olive oil, lemon juice, lemon zest, honey, Dijon mustard, rosemary, salt and pepper together.
Assemble and serve
On a large plate, lay out the wild rockets with pomegranate seeds and walnuts.
Cut the rested steak into slices and lay them over the salad.
Drizzle the dressing on top and serve.
Tried this recipe? Rate it!