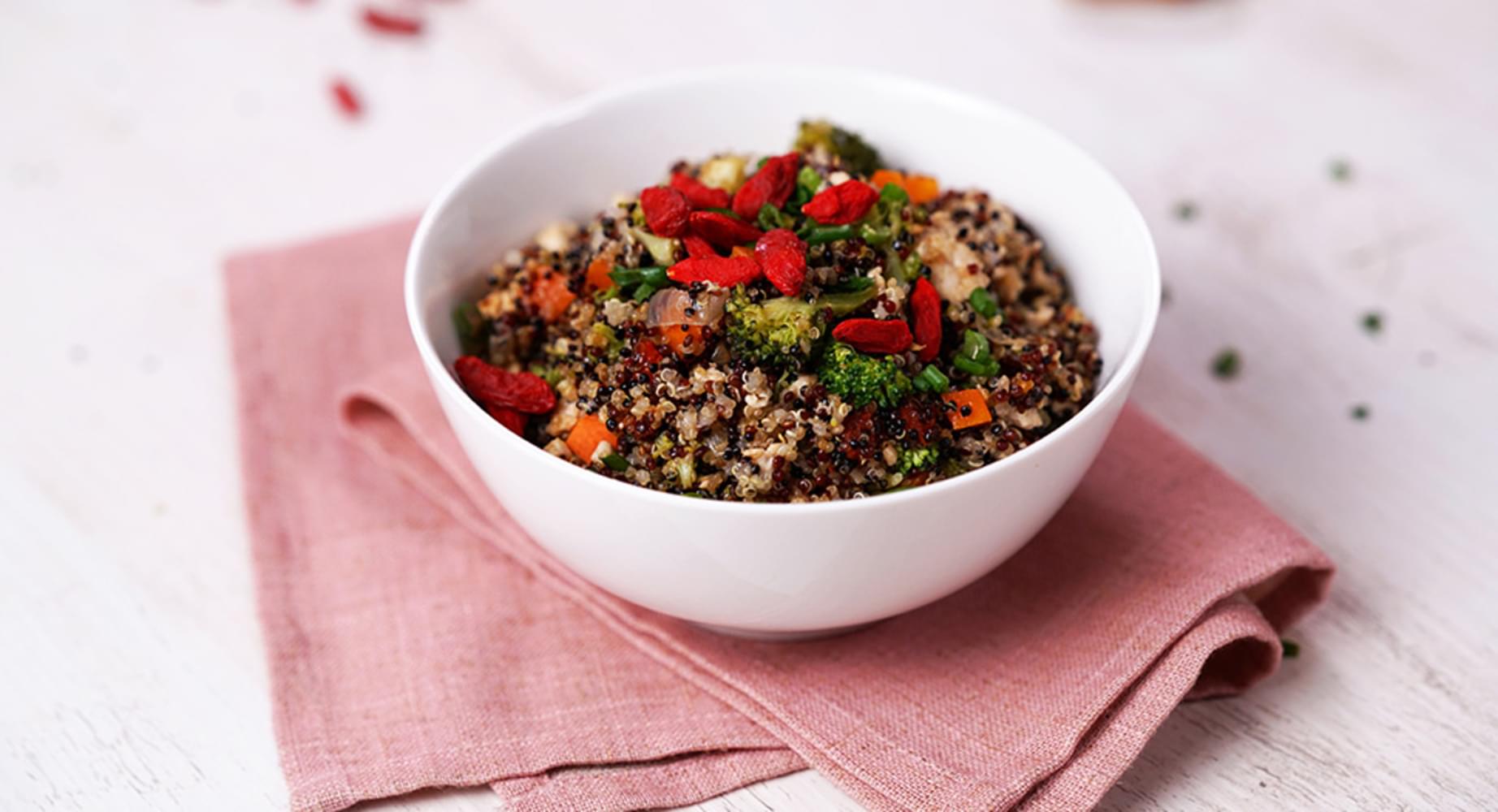 Ingredients
Chicken

sliced

80 g

Coconut Oil

1 tbsp

Onion

chopped

1

Nature's Superfood Andean Grains Medley (Red, Black & White Quinoa with Amaranth seeds)

1⁄2 cup

Broccoli

cut

1⁄4 cup

Carrots

cubed

1⁄4 cup

Spring Onion

chopped

Goji Berries

2 tbsp

Salt

1 pinch

Water

1 cup
How to cook
Start cooking
Preheat rice cooker and add in coconut oil.
Saute the onion and chicken for two minutes.
Add the Andean grains and water into the rice cooker. Cover it and let it cook.
After 15 minutes, add in broccoli, goji berries and a pinch of salt. Close the lid and continue cooking for the next 10 minutes.
After 10 minutes, open the lid and give all the ingredients a good mix.
Garnish with spring onions to serve.
Tried this recipe? Rate it!