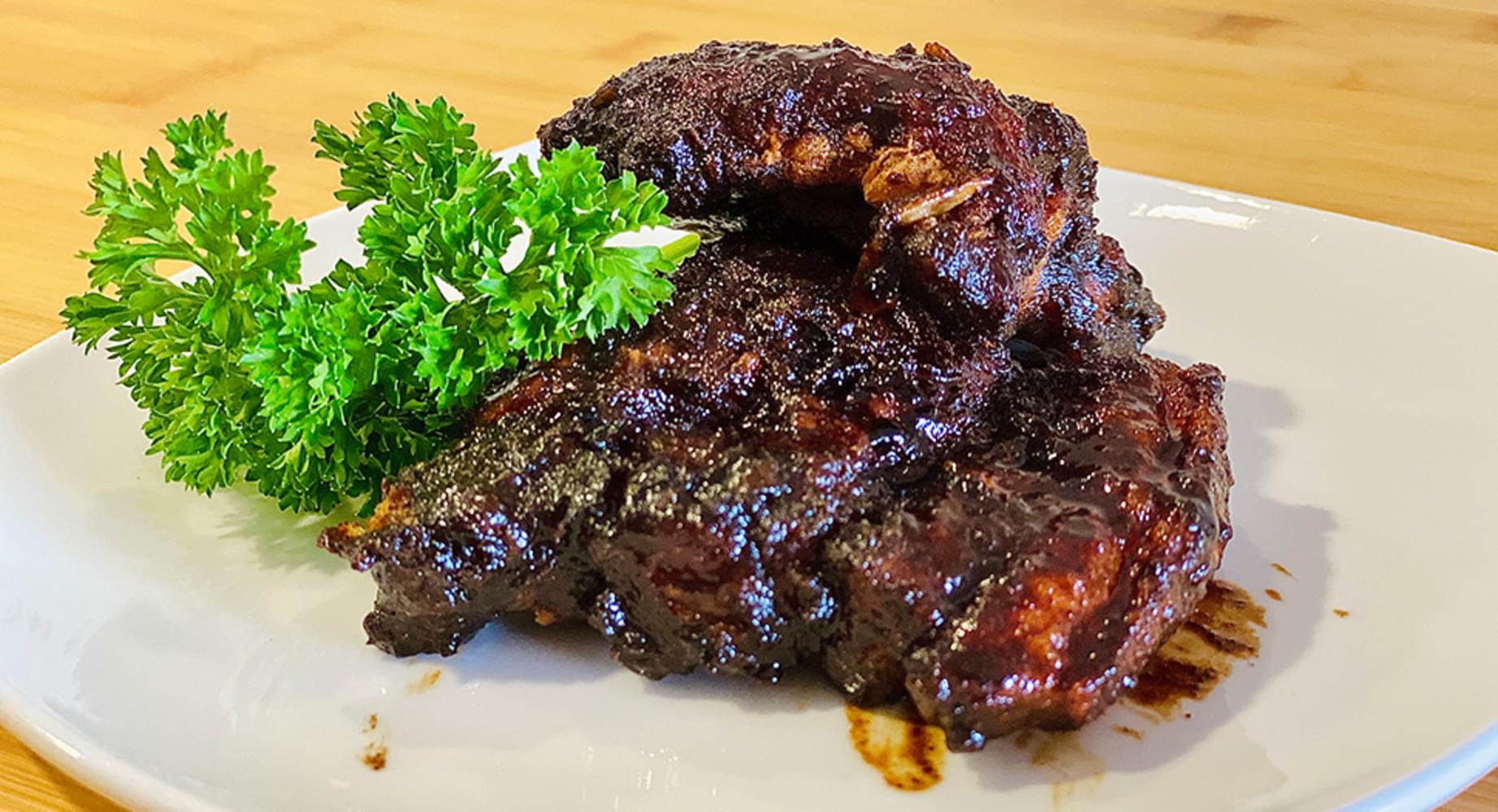 Ingredients
Pork Ribs

Pork Ribs

500 g

Egg

beaten

1

Oyster Sauce

2 tbsp

Rice Flour

2 tbsp

Potato Starch

2 tbsp

Sesame Oil

1 tsp

Bicarbonate of Soda

baking soda

1⁄2 tsp

Water

3 tbsp

Salt

1⁄2 tsp

Sugar

1⁄2 tsp

Oil

for deep-frying

Coffee Sauce

3-in-1 Instant Coffee Mix

2 packets

Worcestershire Sauce

1⁄4 cup

Garlic

minced

2 tbsp

Rice Wine

2 tbsp

Dark Soy Sauce

2 tbsp

Brown Sugar

1 tbsp

Water

3⁄8 cup
How to cook
Marinate the pork ribs
Cut the pork ribs into strips.
In a medium-sized bowl, mix the pork ribs with salt, sugar, oyster sauce, sesame oil, bicarbonate of soda, rice flour, potato starch, water and egg.
Marinate the ribs at room temperature for at least 1 hour.
Prepare the coffee sauce
Mix the instant coffee mix, brown sugar, garlic, Worcestershire sauce, rice wine, dark soy sauce and water together then set aside.
Start cooking
Heat oil in a wok and deep fry the pork ribs till golden brown, then drain and set aside.
In another pan, simmer the coffee sauce until it thickens.
Turn off the flame and add the fried pork ribs to the pan.
Toss until the pork ribs are evenly coated.
Garnish with parsley or coriander (optional) and serve with rice.
Tried this recipe? Rate it!