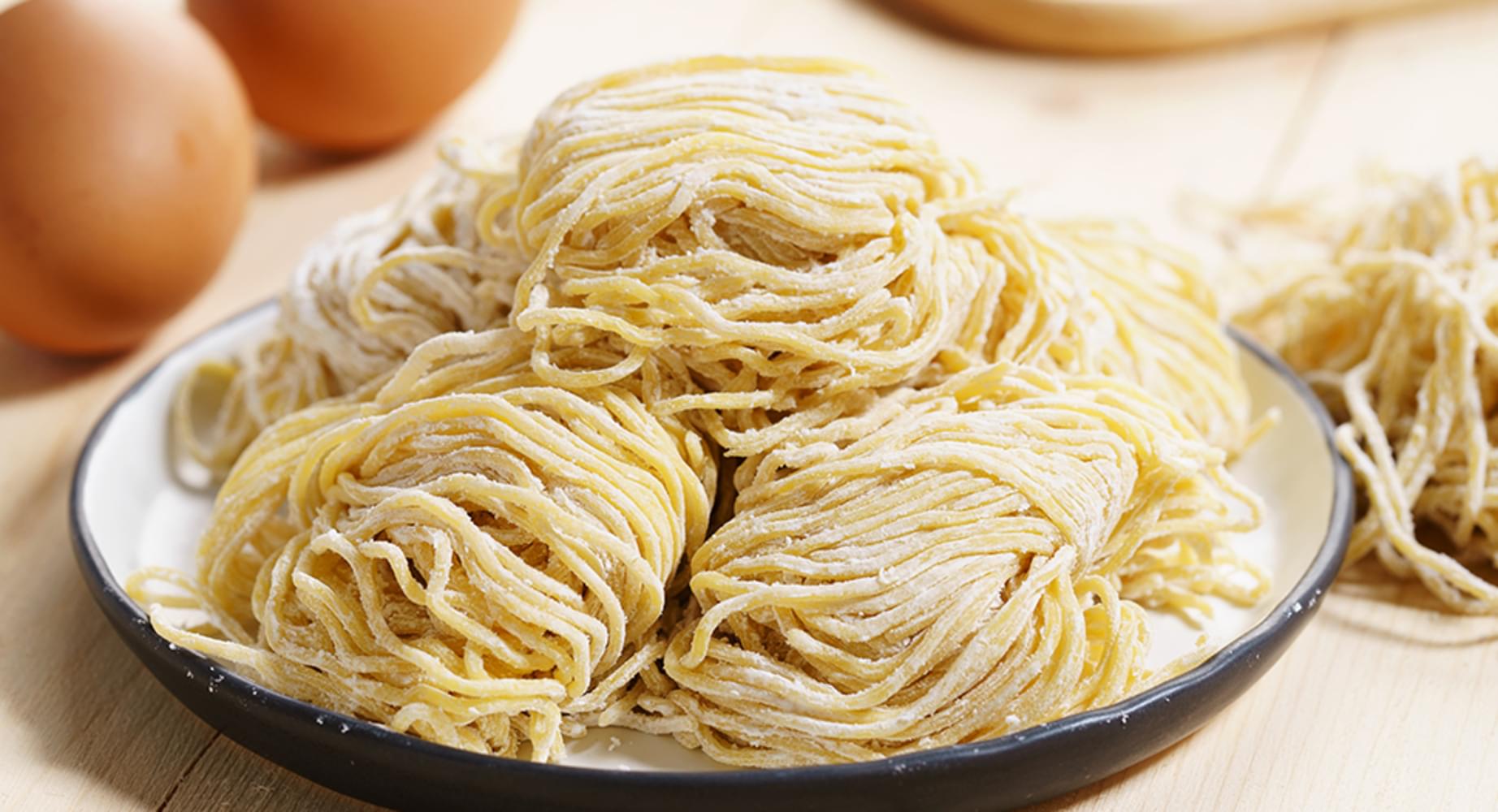 Homemade Egg Noodles
Ingredients
| | |
| --- | --- |
| All-Purpose Flour (plus more for rolling out the noodles) | 1 cup |
| Fine Salt | 1⁄2 tsp |
| Eggs | 2 |
How to cook
These handmade egg noodles have an unrivalled chewy and bouncy texture. Master your own egg noodles and toss them in any dish from stir-fries to noodle soups!
Beat eggs with the dry ingredients thoroughly with a fork until a sticky, yet solid dough forms.
Knead for 5-10mins, adding flour as needed to prevent the dough from sticking to your work surface.It should become soft, smooth and no longer sticky.
Wrap the dough with plastic and chill for at least 30 mins up to overnight.
Halve the chilled dough and roll each one out to your preferred thickness
Cut noodle strands from the dough and cook them in salted water, depending on thickness. Drain to serve!