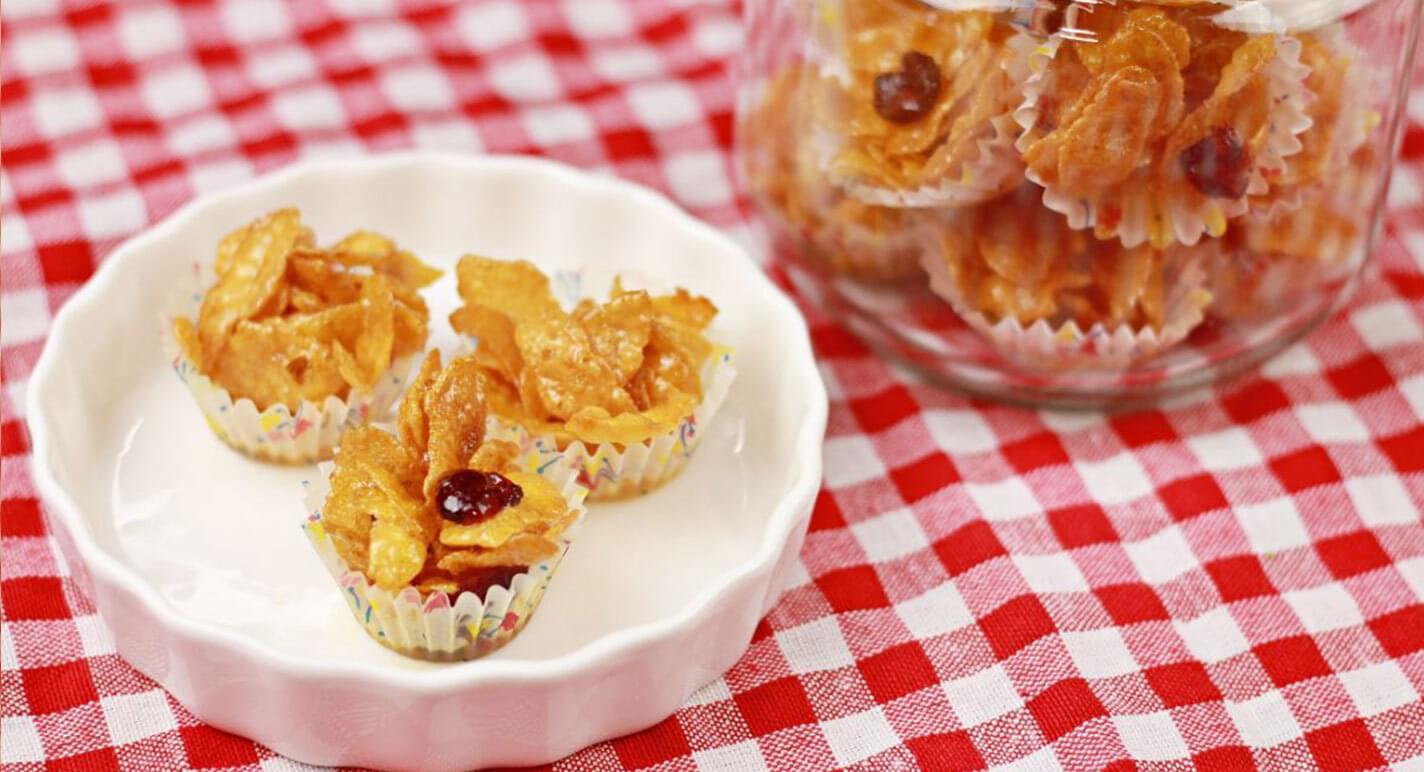 Honey Cornflakes
Ingredients
| | |
| --- | --- |
| Plain Cornflakes (3 cups) | 90 g |
| Honey (6 tbsp) | 90 g |
| Salted Butter (6 tbsp) | 90 g |
| Dried Cranberries | |
| Chocolate Chips | |
| Chopped Nuts | |
How to cook
Step 1
Preheat oven to 150C to 130C fan-forced.
Step 2
Melt honey and salted butter on low until bubbling in a sauce pan.
Step 3
Throw in cornflakes and mix well.
Step 4
Transfer into mini cupcake pans with liners.
Step 5
Bake it in the oven for 5 to 7 minutes.
Step 6
Note: Add extra toppings for some variation