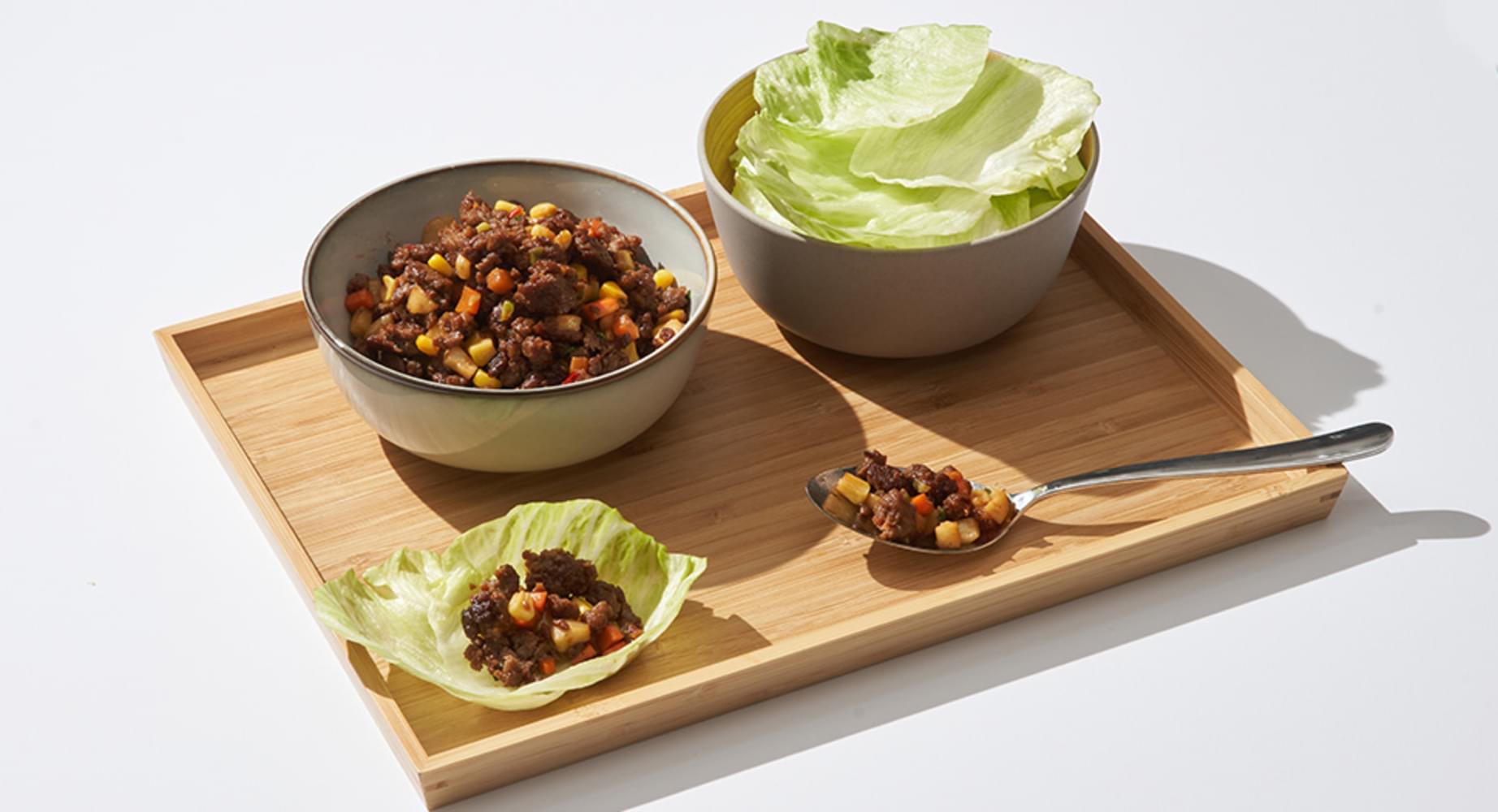 Impossible Meat Lettuce Cups
Ingredients
Impossible Meat

340 g

Lettuce Leaves

cut into cup-like shapes

15

Hoisin Sauce

1⁄2 cup

Sweet Corn Kernel

1⁄4 cup

Water Chestnut

peeled and diced

1⁄4 cup

Carrot

small sized, peeled and diced

1

Spring Onion

cut into small sections

1

Spicy Bean Sauce

3 tbsp

Soy Sauce

2 tbsp

Ginger

minced

1 tbsp

Oil

2 tbsp
How to cook
Prepare the sauce
Mix soy sauce, hoisin sauce and spicy bean sauce in a bowl and set aside.
Start cooking
Heat 3 tablespoon of oil in a frying pan over medium high heat and sauté the Impossible Meat until brown.
Add in sweet corn kernels, carrots, ginger and sauté for 3-4 minutes.
Add in the sauce and stir fry for 1-2 minutes.
Turn off heat and add in the sliced spring onions.
Mix well and serve with lettuce cups.
Tried this recipe? Rate it!