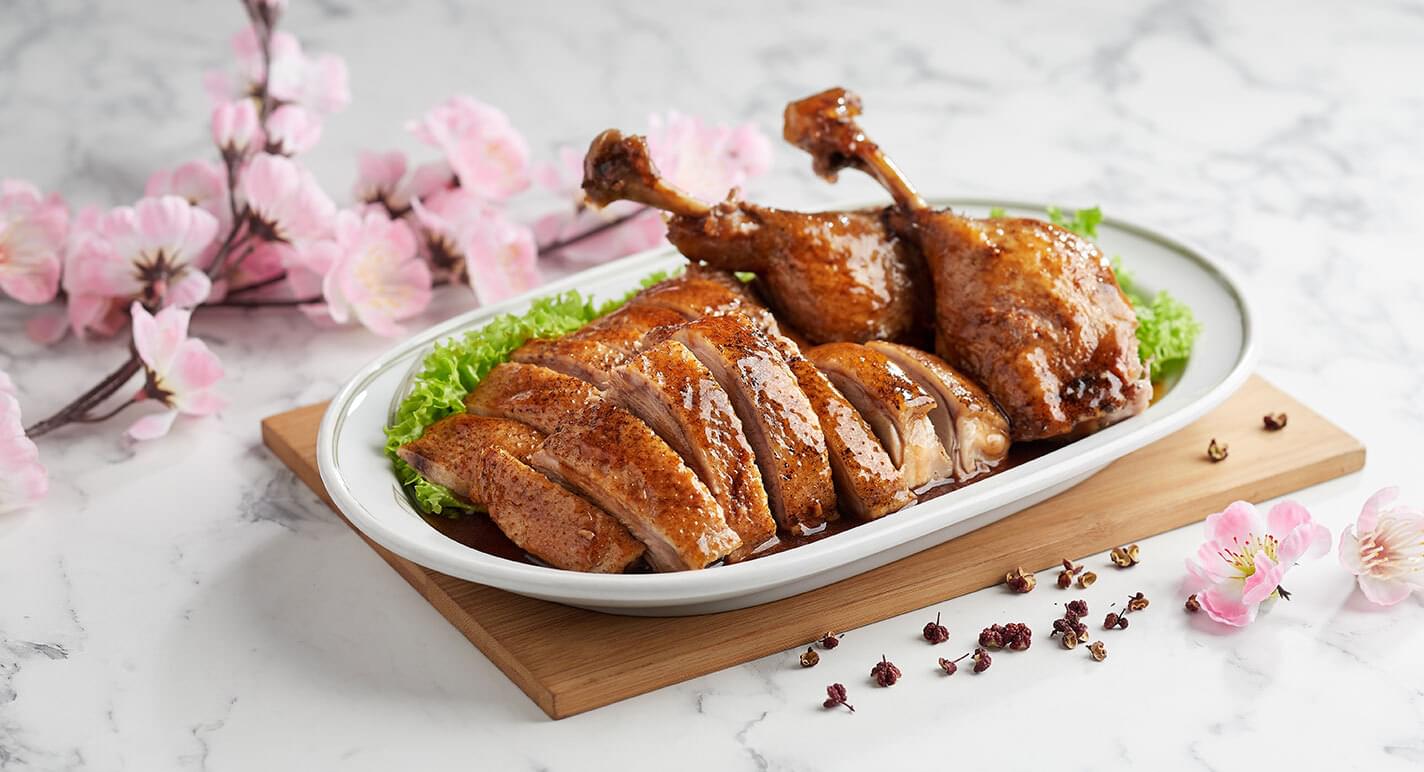 Mala Braised Duck
Ingredients
Cooking Oil

2 tbsp

Sichuan Pepper Corn

1 tbsp

Onions, sliced

2

Garlic, chopped

8 cloves

Dou Ban Jiang (spicy bean sauce)

1 tbsp

Knorr Hao Chi All-In-One Seasoning

1 tbsp

Duck

chop into 16 portions, washed and drained

1

Carrots, peeled & cut into sections

2

Knorr Mala Liquid Seasoning

3⁄8 cup

Light Soy Sauce

2 tbsp

Dark Soy Sauce

2 tbsp

Beer (optional)

2 cans

Water as needed

sugar

1 pinch

Cornstarch

mixed with 4 tbsp Water

1⁄4 cup

Sesame Oil

1 tsp
How to cook
Step 1
Add cooking oil in a heated wok/pot, sauté the garlic, onion for about 2mins.
Step 2
Add the carrots, duck and remaining ingredients (except corn starch mixture and sesame oil) and simmer for about 1hr or until duck is soft and tender.
The water needs to be topped up to sufficiently cover the duck top surface.
Step 3
Skim away the excess fats and season with additional Knorr Mala Liquid Seasoning, if needed.
Step 4
When the duck is ready, pour in corn starch mixture and allow sauce to thicken.
Step 5
Turn off the stove and drizzle sesame oil over the duck.