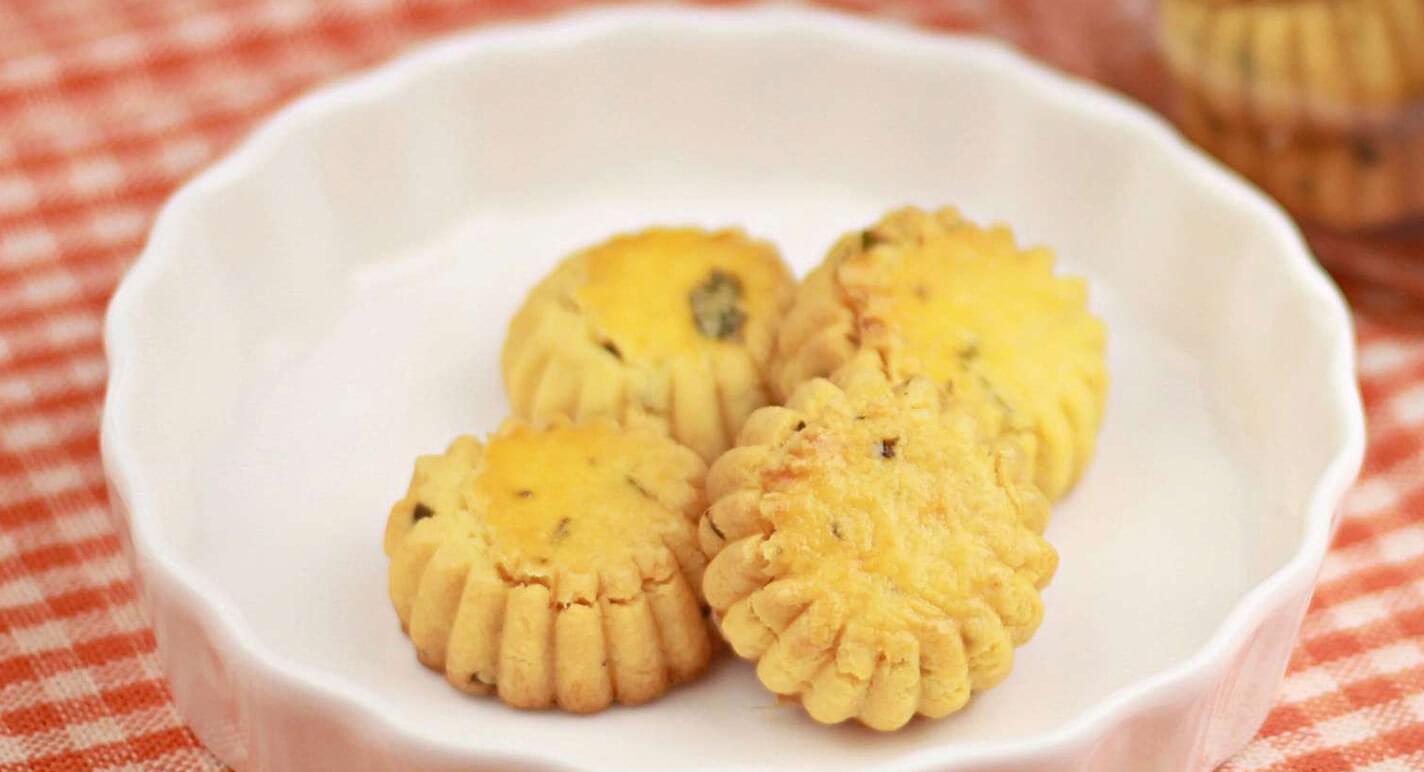 Salted Egg Yolk Cookies
Ingredients
| | |
| --- | --- |
| Salted Butter, softened | 100 g |
| Icing Sugar | 40 g |
| Salted Egg Yolk Powder (or 4 salted egg yolk, steam for 5 minutes and mashed into bits) | 45 g |
| Milk Powder | 10 g |
| Plain Flour | 60 g |
| Corn Flour | 70 g |
| Curry leaves, minced | 20 |
| Egg yolk with a tbsp of water | 1 |
How to cook
Step 1
Preheat oven to 170C or 150C fan-forced.
Step 2
Cream softened butter and icing sugar until light and fluffy.
Step 3
Mix in salted egg yolk powder or mashed salted egg yolks.
Step 5
Add in minced curry leaves.
Step 6
Fold or knead in plain flour and corn starch until just combined.
Step 7
Press into dusted cookie mould or roll out until 7 mm thickness and cut with cookie cutter.
Step 9
Bake it in the oven for 10 to 15 minutes.