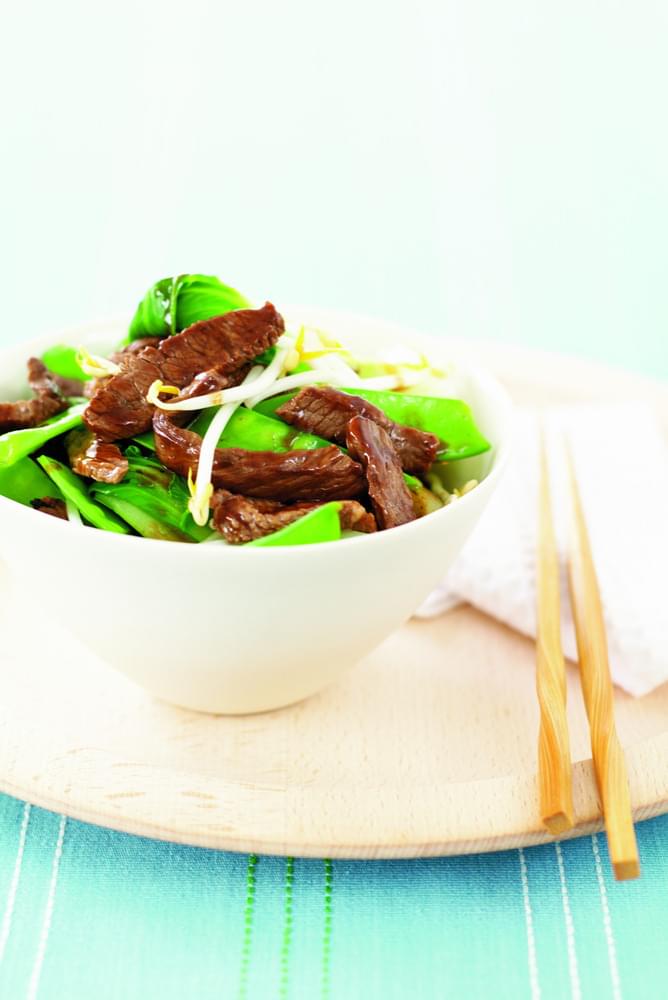 Black Bean Stir Fried Australian Beef Eye Round
By Recipe from Meat & Livestock Australia, Created by Chef Edward Siew
Ingredients
Australian Beef Eye Round

(2mm sliced, chilled)

150 g

Sesame Oil

20 g

Oyster Sauce

30 g

Potato Starch

20 g

Oil

15 g

Garlic

(Minced)

1 piece

Shallot

(Minced)

20 g

Black Bean Sauce

(Any brand)

50 g

White Pepper Powder

(To taste)

Sugar

(To taste)
How to cook
Let's cook
Marinate Beef Eye Round slices with Sesame Oil, Oyster Sauce and Potato Starch for 1hour.
Heat a Wok / Sauté Pan with oil, sauté minced garlic, minced shallot till fragrant for 1minute.
Next add marinated beef eye round slices into wok / pan and sauté for 30secs constantly mixing to evenly cook meat.
Season with Black Bean Sauce and continue to sauté for another 20secs.
Adjust seasoning with some white pepper powder and sugar.
Ready to serve.
Tried this recipe? Rate it!