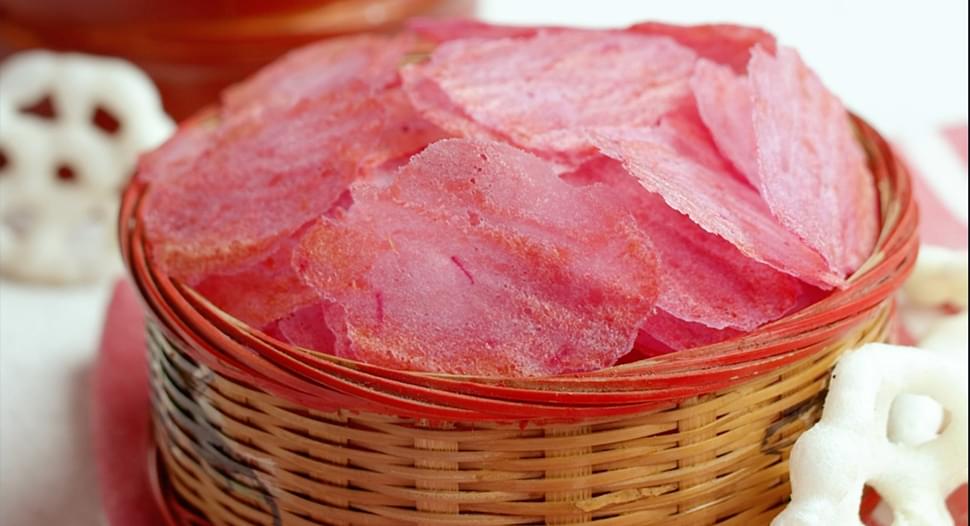 Dragon Fruit Potato Chips
Ingredients
| | |
| --- | --- |
| Potato, peeled and roughly chopped | |
| Water | 40 ml |
| Potato starch | 15 g |
| Red dragon fruit | 1⁄2 |
| Baking tray | |
| Parchment paper | |
| FairPrice Housebrand spin crackers, to serve | |
How to cook
Step 1
Preheat the oven to 110°C.
Step 2
Boil the potato for 20 minutes.
Step 3
Mash the potato and sieve it through a fine mesh strainer.
Step 4
Cut and peel the dragon fruit before sieving it through a fine mesh strainer as well.
Step 5
Add potato starch with approximately 30 grams of the dragon fruit juice and water. Mix well.
Step 6
Place the mixture in a plastic bag and pipe onto parchment paper, making sure to leave ample space in between each dot.
Step 7
Place another sheet of parchment paper on top and press lightly to flatten the mixture.
Step 9
Pop the chips out and serve!