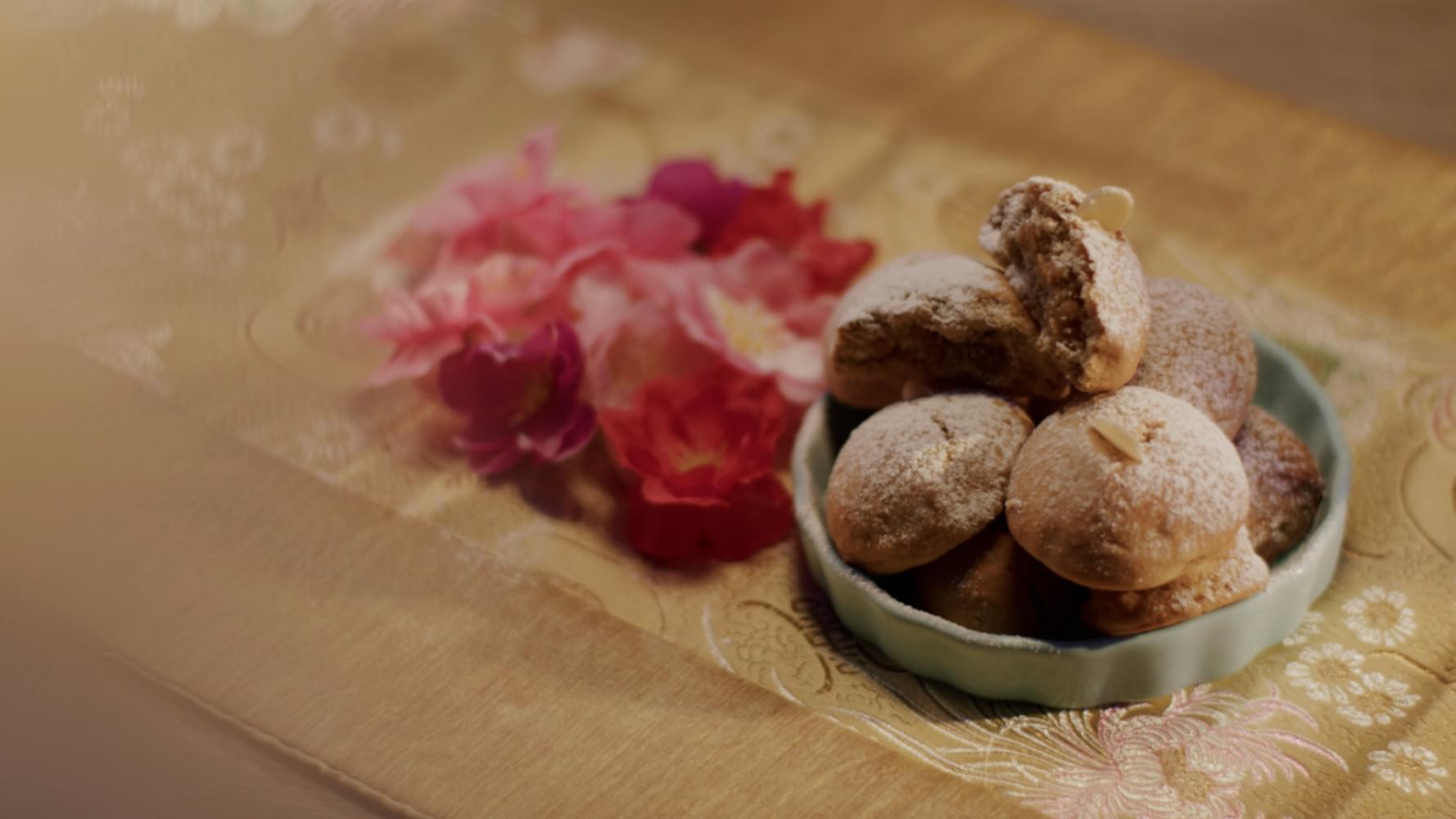 Ingredients
Butter

cold and cubed

140 g

Granulated Sugar

75 g

Brown Sugar

75 g

Eggs

2

Plain Flour

315 g

Baking Powder

1⁄2 tbsp

Vanilla Extract

1 tsp

Salt

1⁄2 tsp

Water

1 1⁄2 tbsp

Oil

any neutral oil

40 g

Dried Lotus Seeds

soaked, cored and boiled

100 g

Granulated Sugar

40 g

Honey

1 tbsp
How to cook
Prepare the dough
In the bowl, add the cubed cold butter, granulated sugar and brown sugar then mix on medium speed with a hand mixer until the mixture becomes crumbly.
Add the eggs and whisk on medium speed until evenly combined.
Add the baking powder, vanilla extract, honey and salt then mix until evenly combined.
Mixing the flour in 2 parts until evenly combined.
Divide the dough into 12 pieces and flatten into discs.
Leave to chill in the refrigerator for 1-2 hours.
Prepare the lotus seed paste
In a bowl, soak the lotus seeds overnight.
Boil it to soften, then strain and leave them to cool down.
Cook it with water, oil and sugar until it forms a paste then set aside.
When cooled, roll them into balls of roughly 10g-15g.
Rolling and shaping
Take the dough out to defrost to room temperature.
Place a lotus paste ball in the middle of the dough disc.
Wrap the dough around the paste and make sure that there are no holes - use your hands to gently press them into discs.
Bake
Line the air-fryer with a sheet of parchment paper and lay the cookies on top of it.
Make sure that they are evenly spaced out as they will spread and increase in size as they bake.
Bake at 160°C for 15-20 minutes.
Set aside to cool before serving.
Tried this recipe? Rate it!