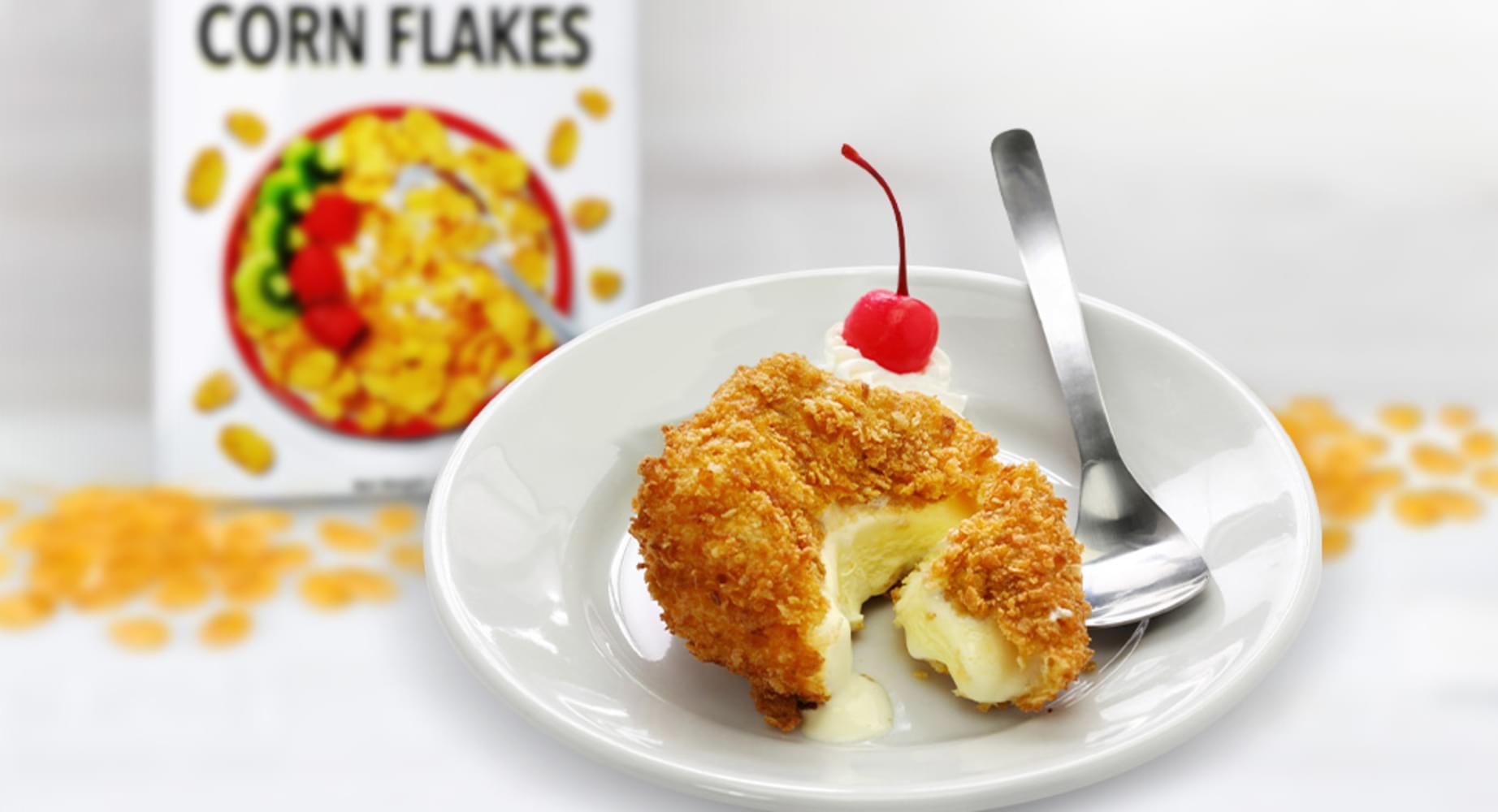 Ingredients
Corn Flakes

crushed

2 cups

Butter

1⁄2 cup

Vanilla Ice Cream

Cinnamon Powder

2 tsp

Sugar

3 tbsp
How to cook
Prepare ice-cream balls
Pre-scoop and form the ice cream into evenly shaped balls.
Place in the freezer to firm up.
Making corn flakes mixture
Melt the butter in a frying pan over medium heat, then add crushed corn flakes and cinnamon.
Stir constantly for 5 minutes or until golden brown.
Remove from heat and stir in the sugar.
Transfer the corn flakes mixture into a shallow dish and allow to cool.
Assemble & serve
Once the corn flakes mixture cooled, place the ice-cream balls in it and roll to coat thoroughly.
Press the corn flakes mixture around the outer surface if a thicker coating is desired.
Garnish with whipped cream, cherries or other toppings of your choice.
Tried this recipe? Rate it!