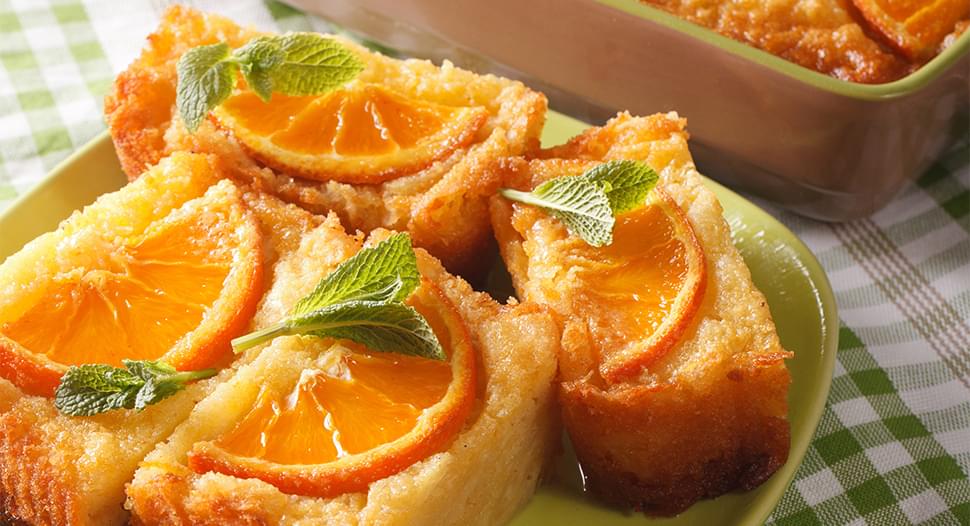 Orange Passover Cake
Ingredients
| | |
| --- | --- |
| FairPrice Full Cream UHT Milk | 1⁄2 cup |
| FairPrice 100% Pure Cane Sugar | 3⁄4 cup |
| Orange Juice | 1⁄2 cup |
| Canola Oil | 1⁄3 cup |
| Large Eggs | 4 |
| FairPrice Potato Starch | 2 cups |
| Almond Flour | 1 cup |
| Baking Powder | 2 tsp |
| Kosher Salt | 1⁄2 tsp |
| Orange Zest (Grated) | 1 tbsp |
How to cook
Step 1
Preheat the oven to 175°C. Spray or brush the inside of a roughly 20cm round baking pan with the canola oil (other neutral oils are fine as well).
Step 2
Combine the pure cane sugar and eggs in a medium-sized mixing bowl.
Step 3
Beat it on medium to high speed until the mixture is combined well and foamy.
Step 4
Turn it down to medium-low speed, gradually adding the milk, orange juice and canola oil until they are all incorporated.
Step 5
Whisk the almond flour, potato starch, baking powder, kosher salt and orange zest into the wet ingredients and mix well.
Step 6
Transfer the batter to the prepared cake pan.
Step 7
Bake for about 45 mins or until a toothpick inserted into its centre comes out cleanly.